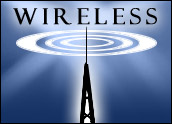 The Federal Communications Commission has approved AT&T's purchase of licenses for new wireless spectrum after years of maneuvering.
The purchases will be in the Wireless Communications Service (WCS) and AWS-1 bands.
AT&T will purchase the spectrum from Comcast; Horizon Wi-Com, which was the first wireless carrier to launch WiMax in the United States; and San Diego Gas & Electric.
Ma Bell will also get spectrum transferred from NextWave Wireless, which it purchased recently.
AT&T declined to provide further details
What Ma Bell's Getting
AT&T reportedly spent months setting up the purchases, all of which were approved by the FCC earlier this week in one fell swoop.
The carrier will get WCS and AWS-1 licenses in 608 cellular market areas throughout the U.S. These cover 82 percent of the population of the country's contiguous 48 states, the FCC said.
Comcast, Horizon and San Diego Gas will transfer WCS licenses to AT&T, while the carrier will obtain both CWS and AWS-1 licenses from NextWave.
AT&T's current LTE 4G network technology is a combination of WCS and AWS-1 spectra put together over time.
Band on the Run
Breaking up the spectrum by band, AT&T will get 10-20 MHz of WCS A and B block spectra in 473 markets, covering close to 70 percent of the population in the lower 48 states; 5-10 MHz of WCS C and D block spectra in 344 markets, covering 54 percent of the population; and 10-30 MHz of AWS-1 spectrum in 29 markets.
The purchase of spectrum in blocks C and D helped overcome one major obstacle to AT&T's purchase plans — the FCC's concerns that use of the WCS spectrum might interfere with the Satellite Digital Audio Radio Service, which is operated by Sirius Satellite Radio.
The FCC's concerns were put to rest when Sirius and AT&T jointly filed a proposal in June suggesting that the C and D bands, which are immediately adjacent to the satellite radio downlink bands and are, therefore, most likely to cause interference, be left unused, thus creating a 5 MHz buffer band at each end of the satellite band.
The concern about interference with adjacent bands "is less of an issue" with the FCC than fears about the competitive landscape, Jim McGregor, founder and principal analyst at Tirias Research, told TechNewsWorld.
Issues Arising out of the Purchase
Technological problems can be relatively easily solved as AT&T puts together its WCS LTE network, Tirias Research's McGregor said.
"Most of the equipment in place today can already support multiple bands, so it should be more of a software upgrade for newer equipment," McGregor explained. "If it does requires equipment modifications, these will likely be worked into normal upgrade cycles over the next few years."
Such a network "typically takes two to five years after approval to roll out, but there's a lot of pressure to make this happen fast, so it should fall closer to the beginning of this range," suggested Rob Enderle, principal analyst at the Enderle Group.
Some observers have expressed concern that the WCS network won't be compatible with 4G networks from other carriers, but "the 4G networks aren't really compatible now, so it will be no worse than what we currently have," Enderle told TechNewsWorld.
It's not clear what effect, if any, the transfer of the spectra will have on the companies that sold them to AT&T, Enderle said.
"There are a number of 'ifs', and wireless technology has stalled of late," Enderle explained. "This may break the stall, but rapid advancement only has one sure outcome, and that's uncertainty."