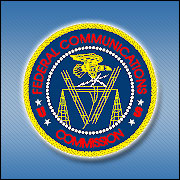 Next week, the U.S. Federal Communications Commission (FCC) is expected to approve use of the so-called "white spaces" — the airwaves between broadcast television channels — for wireless broadband.
However, the approaches for implementing this plan are still under debate.
Television transmission is local, meaning that each broadcast station takes up a certain range in the spectrum. Two stations broadcasting in localities next to each other will have a buffer zone of unallocated "white space" so their broadcasts don't overlap.
The United States' transition from analog to digital TV broadcasting freed up white space spectrumin the 700 MHz range. The FCC will make it available for free, without the need for broadcasters to get permission to transmit, just as it does for Bluetooth and WiFi.
"The spectrum on both sides of this white space is generally licensed," Allen Nogee, a principal analyst at In-Stat, told TechNewsWorld.
More Technology Needed
Transmissions over white space spectrum would be more like cellular than WiFi networks, Nogee said. Signals would travel longer distances and be able to penetrate walls.
"WiFi uses very low power transmitters that go 300 feet, while cellular networks can connect for miles using high-powered transmitters in cell towers. It all boils down to transmit power and frequency," he explained.
WiFi works on 2.4 GHz and 5 GHz, and now 60 GHz for high-speed video, Nogee said. Cellular transmissions work on 800 MHz and sometimes 1.9 GHz, and the white space will use the 700 MHz band, he added.
The Wireless Gigabit Alliance completed its 60 GHz spectrum standard in December. This uses unlicensed spectrum, and offers data transfer rates of up to 7 Gbps.
Chip manufacturers will have to turn out new chipsets that can handle white space transmission and reception.
Technically, that won't be a problem, said Rob Enderle, principal analyst at the Enderle Group.
"There have actually been networks deployed, so parts exist and the technology isn't expected to represent much of a problem to those making parts for other frequencies," he told TechNewsWorld.
However, whether the manufacturers will turn out these chipsets on a large scale is open to question, Godfrey Chua, a research manager at IDC, told TechNewsWorld.
"It's a chicken and egg situation," Chua pointed out. "Chipset manufacturers will come up with new chipsets for white space spectrum if there's a huge market opportunity, but that depends on the wireless operators; and wireless operators will only deploy these chipsets if they are available."
Technological Problems
Details of how white space will be leveraged still haven't been nailed down. How would owners of portable devices that use white spaces access them as they travel? Broadcast spectrum is geographically based — the available white space spectrum differs from one region to the next.
One proposal is to incorporate technology that would enable devices using white spaces to detect the presence of existing signals and avoid the channels already being used.
There has been some trouble with this proposal. The FCC's Office of Engineering and Technology reported in 2007 that its tests on two detect-and-avoid devices found they didn't work reliably.
Microsoft then said its engineers had demonstrated at a meeting with FCC engineers that the scanner in the FCC labs wasn't working properly.
The FCC then mapped TV channels and areas of heavy wireless microphone usage, such as New York City's Broadway district, and built a national database.
Devices using white spaces should check back with that database regularly, the FCC suggested.
That led to another question: How frequently should the devices check with the database? One preliminary proposal suggested two types of devices: stationary and mobile. The stationary devices would have to check in once a day or so, while mobile devices would have to check in every few minutes — but they would contact the stationary devices rather than the national database itself. This would be similar to the way cellphones work, connecting to the local transmission tower as their owners travel.
There is speculation that the FCC might drop this requirement so that device manufacturers can hold down the prices of their products, but Enderle said the FCC may insist on detect-and-avoid to assure broadcast quality.
"We are still short of standards on how to do most of this, and that will slow down adoption and deployment sharply," Enderle said. "We are still in the test of concept phase and have a long way to go before this technology can be used widely."
Teaming Up for Lebensraum
The White Spaces Coalition — whose members include Google, Microsoft, Dell, HP, Intel and Earthlink — has been pushing for the adoption of white spaces for wireless broadband. It had expected transmission over white spaces to hit speeds of 80 Mbps and above.
The Coalition later morphed into the Wireless Innovation Alliance, but that group's website has been suspended, perhaps indicating that the coalition's members are no longer united on use of the spectrum.
"Spectrum is a finite asset, and, if data continues to grow at its present rate, it's not going to be enough to have just one wireless technology to provide bandwidth for every data requirement we have, so prudent operators will look at all options available to them," IDC's Chua pointed out. "This is what white space is to them — just more real estate to work with."
Microsoft has already begun running a campus-wide wireless network that uses white space spectrum.