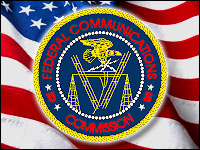 The FCC unveiled a set of digital tools for consumers Friday to figure out the state of national broadband service in the United States.
One tool, the Consumer Broadband Test, measures broadband service speed and latency and is available in online fixed and mobile app versions.
The other is the Broadband Dead Zone Report, which lets Americans tell the FCC where they can't get broadband service.
"The FCC's new digital tools will arm users with real-time information about their broadband connection and the agency with useful data about service across the country," FCC chairman Julius Genachowski said.
Tools for the Job
The Consumer Broadband Test measures network speed and latency, then reports that information to consumers and the FCC.
The fixed version is available here. It was released in beta on Friday. The mobile version, which is the FCC's first mobile app, is available as an iPhone and Android app, at the iTunes App Store and Android market, respectively.
Consumers can select either of two widely used broadband testing tools to run their tests. One is the SpeedTest from Ookla; the other is the Measurement Lab's (M-Lab's) Network Diagnostic Tool.
Ookla's SpeedTest service is offered free at Speedtest.net. It tests download speed, upload speed and latency. It's also available as a free native iPhone app.
M-Lab's Network Diagnostic Tool also tests upload and download speeds and latency. In addition, it tests jitter, which you can think of as irregular data pulses in a high-frequency digital signal. One of the effects of jitter is to reduce network speed.
Why the Suspicion?
The test tools are in line with the national broadband plan's aim to recommend ways Congress can help consumers understand what are oftentimes difference between their Internet service providers' advertised broadband speeds and what they really get.
The tests may put to rest the widespread suspicion that consumers don't get the broadband speeds they pay for. "In some sense, the ISPs engage in a little bit of bait and switch — the speed that they sell you is a marketing tactic," Carl Howe, director of anywhere consumer research at the Yankee Group, told TechNewsWorld. "It's a speed you'll never exceed, but there's no requirement to know what speed you actually get."
The ISPs have been fighting the FCC tooth and nail on this issue.
In response to an FCC call seeking a definition for broadband that the agency sent out in August of 2009, Verizon, AT&T and Comcast asked it to lower the bar on broadband. They wanted the FCC to peg broadband transmissions as anything over 768 Kbps (kilobits per second) downstream and 200 Kbps upstream.
Comcast, for example, argued that the historical definition of broadband, which focuses on speed or throughput, is inadequate. Other factors such as latency, jitter and reliability should be taken into consideration. Comcast has suggested a five-tiered pricing approach to defining broadband service.
The FCC's introduction of broadband test tools may inflame ISPs. "It's going to be a battle," Julien Blin, principal analyst and CEO of JBB Research, told TechNewsWorld. "Of course some ISPs aren't going to be happy about this."
Where's the Broadband?
The Broadband Dead Zone report lets consumers submit the street address of a location for which they can't get broadband service. The form is available here. Alternatively, consumers can email information about lack of broadband services to the FCC at [email protected]. Users can also call 1-888-CALL-FCC or fax or mail the information.
This report seeks to address the digital divide in America, in which more highly populated, prosperous urban areas get ready access to broadband and wireless service while rural and poor areas often do not.
"The broadband connection isn't very good in rural areas," JBB Research's Blin pointed out.
Apparently, the FCC has been trying to figure out just which areas of the U.S. lack broadband access, but its efforts are being stymied by carriers.
"There's no map of all the broadband subscribers that exist in the U.S.," the Yankee Group's Howe said. "The FCC asked the carriers for maps of their subscribers, but they refused on the grounds that this is a trade secret."
The FCC did not respond to requests for comment by press time.