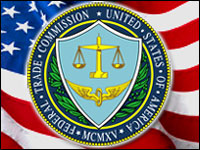 Nothing steams consumers like robocalls, which is why the Federal Trade Commission launched a contest last year calling for ideas to tackle the nuisance. The winners of that challenge were announced Tuesday.
Each of two winners will receive $25,000 to bring their robocall solutions to market.
In addition to the monetary awards, the agency issued a technology achievement award, designed to recognize organizations of 10 employees or more who also submitted ideas for thwarting robocalls.
Winners of the cash prizes were Aaron Foss, a freelance software developer from Long Island, N.Y. and Serdar Danis. Achievement award winners were Google engineers Dean Jackson and Daniel Klein.
Nomorobo
Foss calls his scheme to foil robocalls "Nomorobo." It's designed to hook into capabilities in existing phone networks that permit simultaneous ringing of calls.
With Nomorobo enabled, calls to a phone would be routed to a shadow phone line where they would be analyzed to determine if they're a robocall or not. If they are a robocall, Nomorobo will automatically hang up on them.
"It's like a mute button for robocalls," he told TechNewsWorld.
Nomorobo runs in the cloud, which allows it to work with any kind of phone — mobile, landline or VoIP.
That also makes the solution easy to switch on. If a carrier supported the solution, a consumer could enable it for their account at the carrier's website.
False Positives
Nomorobo satisfies one of chief criteria set by the FTC for its robocall challenge — it's easy to deploy.
Because the FTC didn't want proposals that changed the existing phone infrastructure, there were only a couple of ways of solving the problem, he said.
"The one that I felt had the best chance of being able to launch quickly and easily and cheaply was using this simultaneous ring functionality," Foss noted.
Nomorobo won't degrade the experience of most human callers in any way, he added. There's no delay because the software can distinguish between a human call and a robocall and let the human call through immediately.
As with any filtering system, there's always a chance of false positives. In those cases, a caller would be asked to punch in a two digit code to confirm they're human.
"It's called an audio CAPTCHA," Foss said. "A human can type in the number but robocallers aren't able to type in that number."
Crowdsourcing Directory
Dani's solution — Robocall Filtering System and Device with Autonomous Blacklisting, Whitelisting, GrayListing and Caller ID Spoof Detection — also blocks automated nuisance calls. However, his software can be implemented at the carrier level, and also as a mobile app or an electronic device in a user's home.
The Google engineers' solution to robocalls was to "crowdsource" a database of robocall numbers. "While the first few people called would get spammed, after a sufficient number of reports are made, further calls would be blocked," the engineers explained in a summary of their proposal.
Robocalling presented the FTC with a problem that seemed to be best be addressed by private innovation, according to Kati Daffan, a staff attorney in the FTC's Bureau of Consumer Protection.
"This would be a very difficult problem for us to solve just through our normal method of working with law enforcement and experts in the field," she told TechNewsWorld.
Asking Innovators for Help
The FTC has had difficulty keeping pace with robocalling spammers.
"The technology has changed in the past few years and made it very easy and very cheap to send out millions of these phone calls, and to do it while hiding your identity and location," Daffan said.
"It's a very tough nut to crack with law enforcement and industry coordination alone," she added.
When surveying what was available in the market to combat robocalls, the FTC came to a disappointing conclusion. "There was a huge demand for solutions but nothing to meet it," Daffan noted. "So we said, 'We have a lot of amazing innovators in this country, let's throw it out to them.'"