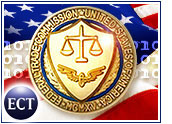 An outfit that has exploited a networking feature in Microsoft Windows to send pop-up ads to consumers' computers as frequently as one every 10 minutes has been slapped with a temporary restraining order to halt the practice, the Federal Trade Commission (FTC) announced at a press conference in Washington, D.C.
The order also bars the spammers from selling or licensing software for exploiting the feature to others. According to the FTC, the defendants' Web site boasts that the software allows buyers to send pop-ups to 135,000 Internet addresses per hour.
The spammers, San Diego-based D Squared Solutions, used a Windows feature called Messenger Service to send hundreds of thousands of pop-up ads to unsuspecting consumers.
Impossible To Block
Messenger Service — not to be confused with instant messaging services like ICQ and MSN Messenger — is commonly used by network administrators to send messages to users on a local area network. Out of the box, Windows comes with the Messenger Service automatically in the "on" position, but it can be overridden by consumers on their individual computers.
What makes the service so attractive to spammers is that countering it is difficult. "It's virtually impossible to block on an ISP level," Keith Peer, president of antivirus software maker Central Command in Medina, Ohio, told TechNewsWorld.
According to Michael Paris, president of Lockdown, a network security firm in Dover, New Hampshire, D Squared capitalized on ignorance about the Messenger Service. "They advertised a solution to a problem they created," he told TechNewsWorld.
Microsoft Applauds FTC
Reportedly, Microsoft, responding to consumer complaints, distributed an advisory last month explaining how to shut off Messenger Service. The company also said that in the first half of next year, it will issue a software update that will shut off the service. And in future versions of the program, the default setting for the service will be "off."
"Microsoft applauds today's announcement by the FTC that it has taken legal action to stop those who are misusing the Windows Messenger Network Service to send unsolicited spam to millions of consumers worldwide," Microsoft said in a statement.
"Microsoft remains committed to combating the spam epidemic through a multifaceted approach, including building smarter antispam technology, driving industry best practices, supporting strong legislation and engaging in legal enforcement of legislation when appropriate," the company added.
Spam Always On
According to the FTC, D Squared repeatedly sent messages to consumers — as frequently as every 10 minutes — instructing them to visit Web sites where they were instructed to purchase software that could stop the pop-ups at a cost of US$25 to $30.
By using the Windows Messenger Service, the FTC said, the defendants caused their pop-ups to appear on consumers' computer screens even when consumers were not browsing the Internet.
"This is nothing more than a high-tech version of a classic scam," Howard Beales, Director of the FTC's Bureau of Consumer Protection, said in a statement.
The complaint announced today was filed against D Squared and its principals Anish Dhingra and Jeffrey Davis.
Unfair Practice
According to the commission, the defendants placed their pop-up ads near the center of users' computer screens, blocking users' work. The ads appeared as long as the users were connected to the Internet, leading to particular trouble for users of "always on" services, such as DSL lines or cable modems.
Users continued to be bombarded by the pop-ups, even when they were working in other applications, such as word-processing or spreadsheet programs, the agency said.
In a complaint filed with the court, the FTC alleges that D Squared engaged in an unfair practice by interfering with consumers' computer use, causing a stream of multiple, unwanted Windows Messenger Service pop-ups to appear on users' computer screens, even when the consumers were not using their Internet browsers.
The complaint contends the practice is unfair because it is likely to cause substantial consumer injury, including loss of data, reduced work productivity and temporary freezing of consumers' computer screens.
Extortionate Behavior
The complaint also charges spammers with unfairly attempting to coerce consumers into buying their pop-up blocking software. "In essence, it was extortionate behavior," FTC attorney Dan Salsburg told TechNewsWorld.
Whether or not the case will go to trial is uncertain, Salsburg said. There will be a hearing on issuing a preliminary injunction in the case, he explained. "Ultimately, there could be a trial in the case if it can't be settled."