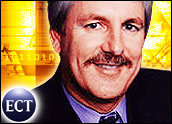 The Fall Processor Forum was held last week in the Silicon Valley. This show has become the counter to Intel's Developer Forum (IDF), and it probably should now be called "The Everything but Intel Microprocessor Forum."
It kind of feels like the rebuttal in a presidential debate. Intel, as the incumbent, got to argue a few weeks ago at IDF that they have the best idea on how to drive the PC market, and now the companies that compete with Intel get to argue why they can do the job better.
Fortunately there was little mention of Vietnam or Iraq in any of the presentations, but there was a great deal on security. Clearly the goal of most was to improve your, and their, bottom line.
Intel is clearly in the dominant position in the segment, but — like many incumbents — they aren't serving their constituency as well as they could. With PC vendors warning of financial shortfalls and buyers having difficulty justifying new PC purchases, there is an opportunity for a change. AMD, VIA and Transmeta each have different ideas on how to do that, while IBM Microelectronics may be secretly planning a coup.
AMD: Focus on Future
AMD is second to Intel, and central to its platform is the message, "We already are where you want to go." It showed that it is the only vendor with a 64-bit mainstream microprocessor which fully embraces all of the security features in Windows XP SP-1. AMD is focusing on the microprocessor alone and partnering to fill out the rest of the platform. Through these partners they gain the scale needed to potentially match Intel's efforts while allowing the user/hardware OEM to better bid the sub-component vendors against each other and differentiate on price and capability.
This strategy doesn't attack Intel on the "consistency" platform where Intel has established a powerful advantage with corporate buyers. However, cost is increasingly important even to these corporations, and in the consumer/small to midsize business (SMB) space consistency is not nearly as important.
In this part of the market people are far more concerned with obsolescence protection, and here AMD may have the stronger argument. AMD isn't just desktop anymore. Last week when we detailed the top laptops under $1,500, AMD was in three of the five products.
VIA: Focus on Value
VIA is next in size, and VIA's central campaign platform is value. Perhaps better stated, it is "adequate performance at a market leading prices." They have no desire to chase AMD and Intel for the performance lead, but their position is also less polarized with regard to components.
VIA, like Intel, builds a bundled system, but unlike Intel it actually sells the components in configurations that support competitors — including Intel and AMD — as well as its own platform. In many ways it is more of a partner to AMD than a competitor. As a result it seems to be most creative when it comes to looking at its own market opportunities.
VIA has a heavy focus on security with unique technology that addresses encryption, seen as critical to adequately securing data without degrading performance. The company is the most aggressive in attracting buyers who currently can't afford PCs.
Heavily favored in developing countries and the leading vendor in unique automotive and entertainment based x86 platforms, often using Linux, VIA seems to be the most willing to go into new areas and create new markets. While AMD and Intel have been showcasing dual-core technologies due out next year, VIA was showcasing low-cost, small-sized dual processor systems that can be implemented this year.
Transmeta: Focus on Mobility
Transmeta is the feisty challenger, smallest in the group but often the most revolutionary. It is focused on ultra low electrical power and heat. Its campaign platform message is, "our products are with you where ever you go." With its new platform customers will get a choice — higher performance at the same power levels as the old product, or half the power level for the same performance.
This plays in two areas, very dense server farms (mostly blade servers) and laptops that are both extremely small and have good battery life. It dominates the ultra-portable segment: four of the five vendors building this class of product use Transmeta technology.
Paul Allen, a Microsoft founder and father of the FlipStart, uses their technology, as do the folks from OQO. (The OQO is designed by the people who also designed the Apple Titanium notebook.)
Another emerging segment is PC blades. HP uses Transmeta almost exclusively here, though this is largely because of the heat advantages. Because Transmeta doesn't have a heat disadvantage, it sees no need to go to dual core and is instead focusing on increasing performance without significantly increasing heat or power usage. In the segments they target this could become an important distinction.
IBM Microelectronics: Focus on Secrecy
IBM Microelectronics is potentially as powerful as Intel, but like a shadow government it often operates behind the scenes. It currently doesn't ship an x86-compatible processor under its own brand, and its motto seems to be, "we are where you least expect us." IBM Micro was instrumental in getting AMD's Athlon 64 processor to market, it builds VIA's new processors, and it was the first to build Transmeta's. It captured the Microsoft Xbox business and now has virtually all of Apple's business. It is also building the processor for the Sony PS3 and the Next Generation Nintendo platform. (It is already in the current Nintendo Cube.) Basically IBM Microelectronics now owns the future of the console-based game market.
It also just announced eFuse, a unique technology that will allow a processor to dynamically alter itself to adjust for changing conditions.
IBM is expected to release an inexpensive x86-compatible processor based on its PowerPC architecture around the time the Xbox 2 is announced next year. This should give IBM Microelectronics the potential to become a nightmare for Intel.
Of the vendors listed, IBM has the only brand that can match Intel's, and it is also the only vendor that can call on resources that might even eclipse Intel's. With one or two acquisitions, IBM could slide into this space. And while it would not be successful against Intel as long as it is part of IBM Corporate, there are indications that it is considering spinning out of IBM.
IBM is in stealth mode, and that could mean it is planning on moving against Intel next year. It could also mean it is perfectly happy to continue to operate under Intel's radar. One lesson we learned this year is that just because someone is capable of having powerful weapons doesn't mean they actually do.
Wrapping up the Debate
Intel is clearly advising us to stay the course, that consistency, reliability and performance are the future. AMD is asking us to look to the future and better prepare for it while enjoying the best of what is available today. VIA is asking us to save money and look to new and exciting places to place technology. Transmeta is saying we can do more with less — less heat and less weight — and that we can even have a laptop that will fit in a pocket. AMD, VIA and Transmeta all argue for choice, but while we are watching all of these folks, IBM may be stealthily moving to take over the entire market.
In the next year many of you will vote for the vendor you like with your hard-earned dollars — unless you buy Apple or a new game system from Microsoft, Sony or Nintendo. In those cases your vote has already been cast.
I'll bet you thought microprocessors were boring.
---
Rob Enderle
, a TechNewsWorld columnist, is the Principal Analyst for the
Enderle Group
, a consultancy that focuses on personal technology products and trends.
---