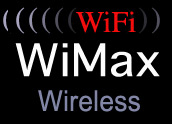 FreedomPop is looking to disrupt the cable and DSL business model by offering free wireless Internet service to home users. The startup on Wednesday began taking orders for an US$89 modem that will provide online access to as many as 10 WiFi-enabled devices in the home, at speeds faster than digital subscriber lines.
The device will begin shipping in January. Users will get 1 GB of data per month for free, and heavier data consumers can purchase additional bandwidth by signing up for plans starting at $8.99 a month for 10 GB.
To say that FreedomPop's goal is to disrupt cable and DSL is a true understatement.
"We're absolutely looking to be disruptive," said CEO Stephen Stokols. "We're coming in with a free offering, and the intent is to disrupt an oligarchy."
WiFi to the WiMAX
The timing of this announcement could also be somewhat serendipitous as Wednesday, 12.12.2012, is one of the dates associated with the so-called Mayan end of the world — 12.21.2012 being the other. However, if the world doesn't end, this could still be a game-changing day for those looking for affordable Internet.
"You're going to see ripples through the Internet," Stokols told TechNewsWorld. "We're looking to attract those normal people who could save 80 percent on their bills."
What FreedomPop is offering is a way to attract those who don't use a ton of data and are looking to save money. Its system works by leveraging WiMAX, which could provide speeds up to 30-40 percent faster than DSL, Stokols added.
"For some users, it is going to be on par or slight slower than cable," he noted. "If you are not a heavy user, this could be something that could save real money."
Disruptive Business
FreedomPop launched back in October with the goal of doing for broadband what Skype did for voice. It isn't aimed at those who stream video or use services such as Skype — activities that can consume massive data.
The model works by giving away broadband-speed Internet access to light users who go online for basic things such as email and light Web surfing. The concept is that heavy data users pay a bit more, which subsidizes those who use less. The plan could backfire, though.
"It can very disruptive for FreedomPop," said Roger Entner, principal analyst with Recon Analytics.
"It is really only providing the free service to customers who use less than 1 GB of data. The bill is paid by those who use more than 1 GB," he emphasized. "The problem is that when adding your friends or participating in promotional offers (that FreedomPop could provide), then there still isn't more revenue, but there is more cost," Entner told TechNewsWorld. "What becomes a problem is that they could run out of money, and how reliable is the service if they could go out of business very quickly?"
DSL Killer
FreedomPop is not the first company to try to take on the big carriers. In its case, it is doing so by utilizing Clearwire's WiMAX service. The promise of WiMAX has for the most part remained just that — a promise to deliver broadband anywhere.
"Clearwire was an interesting idea in the beginning as well," said telecommunications analyst Jeff Kagan. "FreedomPop still has to spell out what they offer, what they replace, who they compete with, how good the quality and reliability will be, the cost to the customer — and that's just for starts."
However, FreedomPop could still have its biggest card to play.
"FreedomPop is an MVNO using the Clearwire WiMAX network," Kagan told TechNewsWorld. "They will be moving to Sprint on their LTE network during the next year."
Broad Questions About Broadband Use
Whether this is enough for them to go all out is the remaining question — especially as people are doing so much more, including streaming of video and sharing of photos.
"People can already share Internet access in the home in various ways," said Roger Kay, principal analyst with Endpoint Technologies Associates. "Broadband still has to be delivered to the home somehow, so this is probably not disruptive to the main broadband suppliers."
The final equation is simply one of finances.
"As long as they can afford this very challenging business model they might be successful, but when their money runs out they could be run out of business," said Entner. "That is their biggest challenge."