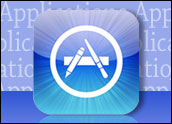 For the second time in less than a year, Apple has agreed to reimburse its customers for purchases within applications made by children without their parents' consent.
In a settlement with the Federal Trade Commission announced Wednesday, Apple agreed to pay at least US$32.5 million in refunds to consumers who incurred charges on their iTunes accounts through dubious in-app purchases.
In June, Apple agreed to pay $100 million to settle a class action lawsuit brought against it in California for similar billing practices relative to unauthorized in-app purchases by minors.
As part of the FTC deal, Apple agreed to change its billing practices to ensure that it obtains informed consent from consumers before charging them for purchases within mobile apps.
"This settlement is a victory for consumers harmed by Apple's unfair billing, and a signal to the business community: Whether you're doing business in the mobile arena or the mall down the street, fundamental consumer protections apply," said FTC Chairwoman Edith Ramirez.
"You cannot charge consumers for purchases they did not authorize," she added.
Double Jeopardy?
CEO Tim Cook said in a letter to employees that the company had decided to fold rather than up the ante with the FTC.
"It doesn't feel right for the FTC to sue over a case that had already been settled. To us, it smacked of double jeopardy," he wrote, referring to the class action case settled in June.
"However, the consent decree the FTC proposed does not require us to do anything we weren't already going to do, so we decided to accept it rather than take on a long and distracting legal fight," said Cook.
Apple violated the FTC Act by failing to inform parents that by entering their password for a purchase inside an app, they not only were approving that purchase, but also opening a 15-minute window when purchases could be made without entering a password, the commission alleged in its complaint.
Apple often presented a screen with a prompt for a parent to enter a password in a kids' app without explaining to the account holder that password entry would finalize a purchase, the commission also alleged.
Developer Fault
Apple's billing system collected the money from in-app sales, but an argument can be made that a share of the blame for outrageous in-app purchases — one consumer reported that her daughter had spent $2,600 in the app "Tap Pet Hotel," according to the FTC — should be laid on the doorstep of developers.
"The developers clearly have a substantial responsibility here," said Richard Martinez, an attorney with Robins, Kaplan, Miller & Ciresi.
"You could say that the lion's share of the activity for which Apple is being criticized is ultimately the responsibility app developers," he told TechNewsWorld.
"They've got programs designed for children, very young children at that, where you can run up charges that go anywhere from 99 cents to $100," Martinez said. "You've got to stop and ask, 'Is that an abusive billing practice waiting to happen?'"
"The developers have created the environments where children can click away and rack up substantial charges," he said, "but the FTC has gone after Apple instead of the developers, because Apple has designed the billing system from start to finish."
Doing Right thing
The FTC's action, coming six months after Apple's settlement of the class action lawsuit against it, has provoked some skepticism as to the FTC's motives.
"It's overblown," Carl Howe, research director for the Yankee Group, told TechNewsWorld.
"Apple has refunded people's money. It has admitted it did something wrong. It has fixed the problem, and now it's moving on. It's only the FTC that's trying to keep this alive," he maintained.
"This satisfies all the criteria for a PR stunt," said Howe. "Some money is paid. Apple is in the headlines. And nothing more needs to happen other than the FTC getting a press release."
Meanwhile, Patrick Howard, an attorney with Saltz Mongeluzzi Barrett & Bendesky, who was co-lead counsel in the class action case settled in June, had only kind words for his once courtroom adversary.
"Apple has gone above and beyond its corporate integrity to try and fix this problem with unauthorized purchases by children," he told TechNewsWorld.
"Apple has done the right thing," Howard added. "I don't think anyone could ask for anything more."