Last week, Oracle FUD-bombed the Itanium processor. Like Oracle's own SPARC chip and PowerPC at one time, Itanium was supposed to be the future for most everything — but all of these chips ended up on the largest and most fault-tolerant systems each company supports.
Announcing the death of any one of them puts question marks on the class — and given that Oracle's SPARC is the most exposed, that seems like throwing stones from a glass house.
Oracle seems to be doing a lot of crazy stuff at the moment. Remember, it is the company that hired the HP CEO who was fired because he allegedly lied to his own board and leaked insider information, whose CEO has been named the Lothario of the pocket protector set and was thinking of leaving.
This is bat shit crazy stuff, and I think it would be fun to speculate on what will be coming next from that crazy Oracle. (For some reason every time I think of Oracle now I remember the short run situation comedy "That's my Bush!" and think it may have been taken from real- life events in Oracle's executive offices.
I'll close with my product of the week, the car that should beat Larry Ellison's ride.
Oracle Moons HP – Sometime in the Future
At Oracle World this week, there were a record 4,000 attendees, and the 23 actual Oracle customers were surprised when Larry Ellison dropped his pants and said "HP can kiss my SPARC." Having tattooed the name of Oracle's aging processor to his aging buttocks, this point was made in a keynote highly critical of HP and its direction with Intel's Itanium chip.
Saying that the Itanium processor was as dead as the mainframe, Larry was later reminded that the System Z that IBM builds is a mainframe and iBM's most profitable product. Larry's classic response of "Truth, you want the TRUTH!?! I can't handle the Truth" resulted in a cease-and-desist call from Jack Nicholson.
In many ways, the event reminded this columnist of Scott McNealy's historic rants on Microsoft's "hair ball" products, which resonated well during Sun's decline and should have the same long-term beneficial impact on Oracle.
Larry kept his audience of mostly Oracle employees entertained and enthralled with a talk — most of which was done with his pants at half-mast. Said one excited Oracle employee in the front row, "god, I hope to hell he doesn't fart — I'm not paid enough to see that."
Highlighting the talk was the surprise guest appearance by Charlie Sheen and a shared glass of actual tiger blood flown in on one of Larry's fighter planes and donated by a slow-moving tiger or Oracle customer — we aren't really sure which.
HP Oracle Race for Pinks Canceled – Sometime in the Future
Well, I'm sorry to say the race for ownership of HP and Oracle between their respective CEOs, which was reported yesterday, is now indefinitely delayed. Apparently Leo Apotheker, HP's CEO, never got the memo from Larry Ellison challenging him for a race for control of the two companies.
Corporate governance experts and regulators alike were struggling with how this could be done, but Ellison's PR manager said that "when you have billions of dollars and lots of time, anything is possible."
That suggested there was, in fact, a plan in place to merge the two firms and that, should Oracle win, "the HP employees would be treated just as well as the PeopleSoft employees were." The three HP employees and one security guard who came outside to see what the ruckus was then fainted.
Spokespeople for HP's CEO indicated he would not be participating in the race given he was traveling in Europe. Larry responded by taking his race- prepped Bugatti Veyron and doing donuts in the HP parking lot screaming "Leo is a chicken, cluck cluck."
This story should have ended there, but Shane Robison, HP's head of strategy, quietly spoke to Ellison who grinned and burned rubber out of the parking lot; not easy in a 4-wheel-drive supercar. Ellison was later seen pale and shaken; evidently, Robison had challenged him to race, and Larry was unaware just how fast Shane's little V8 Ariel Atom was.
Ever underspoken, Robison only said, "dusted him, he should know better than to mess with a real CTO." It is not clear what they raced for, since Robison isn't CEO, but he drove off in a familiar-looking race prepped Bugatti Veyron with a big Itanium logo on the side and a huge grin on his face. We expect someone is in for a surprise, because the floor mats said "property of Mark Hurd."
'Real Mistresses of Silicon Valley' Filming Halted – Sometime in the Future
Filming was halted for "Real Mistresses of Silicon Valley," the hot new reality TV show featuring the "other" women in the lives Silicon Valley executives. They had already filmed six steamy episodes with sordid tales of raunchy parties and adventures with the 12 women and their mystery CEOs.
The executives were to remain anonymous under contract until the last show, when their wives would all be out of the country.
Unfortunately this changed when Oracle's CEO revealed prematurely that all of the girls were dating him. Said Ellison: "I've always been an overachiever, and this was one area where I thought a record could be set."
The women were apparently unaware of the fact that they were all dating the same man. When asked about it, their responses, while interesting, were not printable in a newspaper that could be read by someone under 21.
However, this is not what stopped filming because the added drama was expected to increase ratings. What stopped the show was that Oracle pulled its approval upon discovering the production hardware being used was from HP/DreamWorks and not Oracle.
Said the RMSV producer Jodie Fisher, "we tried to do it on Oracle hardware but the gerbils inside the server cases they sent over didn't work out, and despite the impressive Oracle benchmarks provided, we couldn't get any real work out of them.
When we got the HP servers in, we put Oracle logos on them, but one of the gerbils got out, and we didn't realize that gerbil pee dissolves adhesive — it's really nasty stuff!"
When asked, the MC for the show who used to go by the name "Charlie Sheen" but is now called "the Exalted Grand Super Demi-God Wizard" said, "hey, I told Ellison: 'Not even I'm bat shit crazy enough to use Oracle servers.'"
Wrapping Up
Stranger things could happen. I recall one CEO who used to pay pizza delivery guys to let him chase them in his restored Sherman tank, and the house next to me was built for a PeopleSoft mistress (you should see the downstairs office).
I actually think "The Real Mistresses of Silicon Valley" would be one hell of a show. If anyone knows of a good place to hide from the Oracle fighter jet, tweet me at "@enderle" and have a great week!
Product of the Week: The V8 Ariel Atom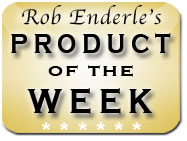 I started lusting after the Ariel Atom when I saw on episode of the BBC show "Top Gear" and watched the car's acceleration almost rip the host's face off.
That car only had a blown Civic engine, and it likely would be the one I would buy — primarily because it is faster than a Ferrari Enzo and costs under US$60K.
However, the one that would scare Ellison — or even a sane person — is the V8 version of this car, which can fry a $2 million-plus Bugatti Veyron.

Ariel Atom V8
This car costs a less-reasonable $250K, but OMG, the acceleration and handling are amazing. This is likely the closest thing to the experience of driving an F1 race car on the street, and it is street legal.
Granted, it doesn't have air conditioning, a radio, windows, doors, roof or a windshield, suggesting this car isn't for girly men. But as a pure adrenalin experience, there is nothing I've found that can top the Ariel Atom — so, given that I wrote it into my column, I figured I'd make it product of the week.
I told my wife I need one of these to keep away from Ellison. Back me up, will you?