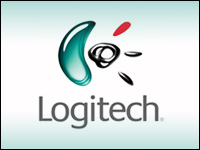 It's hard to imagine how Logitech CEO Guerrino De Luca could have been clearer, if a transcript of his recent remarks during an investor day conference call is accurate. He called the implementation of his company's Revue Google TV device a mistake "of a gigantic nature" that cost Logitech dearly.
Logitech, De Luca said, wrongly expected consumers would take up Google TV by Christmas 2010, which proved to be too short a time frame. Logitech will allow its remaining Revue units to sell out with no plans in place to replace it with a new product, according to a Verge report.
Logitech will continue to work with Google TV to a certain extent, though.
"Logitech plans to deliver the recently announced update to Google TV to our customers by the end of the year," Logitech spokesperson Nancy Morrison told TechNewsWorld.
"We also are optimistic about the future promise of the Google TV platform and look forward to a sizable installed base where we can offer peripherals to complement the platform," Morrison added.
How Logitech Stumbled With Google TV
Guerrino essentially said Logitech was to blame for the Revue's stumbling debut.
Google TV software wasn't complete when Logitech launched the Revue, it failed to deliver what consumers wanted, and there were problems with content delivery.
Failing to consider these factors, Logitech churned out Revue set-top boxes and priced them at $300 apiece, expecting consumers to clear them off the shelves in Christmas 2010, Guerrino said. Consumer enthusiasm, however, proved to be significantly lower than Logitech had hoped.
Unhappy Together
The Revue wasn't the only Google TV device that took a hit.
Both it and Sony's Google TV-enabled Internet TV were panned by reviewers, who found the software inadequate and the hardware overpriced.
Further, Google had reportedly asked other Google TV partners, including Sharp, LG Electronics and Toshiba, to hold off launching any Google TV-based sets at the 2011 Consumer Electronics Show, held in January in Las Vegas.
The Curse of the Media Tablet?
Perhaps the growing trend among media tablet owners to access content on their devices cut into Google TV's sales.
In-Stat has found that nearly 50 percent of tablet owners are viewing feature-length movies and TV shows on those devices.
However, "we still see much more video streaming from Netflix on the Xbox 360, Roku and connected televisions than we do on tablets," Ross Rubin, executive director at NPD, told TechNewsWorld.
"We've seen relatively high rates of consumers connecting televisions with 40-inch screens or larger," Rubin added.
What About Apple?
Apple seems to have forged ahead with its Apple TV, a new version of which was launched last year with a price tag of $99.
"Apple wants to extend their ecosystem into the video world so that all of the pieces you'd be accessing would be either through their device or their service or their online store or whatever," Keith Nissen, a research director at In-Stat, pointed out.
Google's "taking a much more open source approach and doesn't want to control how we get our content in the future; they just want to make a little bit of money off everything that we do," Nissen told TechNewsWorld.
Internet TV's Possible Future
The future of Internet TV, however, is still hazy.
Sony, for one, has reportedly stated that it's working on a new type of TV to take on Apple.
The premise of Google TV is that there will be such a plethora of online and pay TV sources of visual entertainment that we'll need Google TV to aggregate and offer a single interface for searching, Nissen stated.
However, subscription services such as Netflix, Amazon Prime and Hulu Plus are "rapidly migrating to become premium TV channels online like HBO — and most of us will get the TV shows we want to watch by subscribing to a relatively small number of online and regular premium TV channels," Nissen suggested.
"On that basis, you don't need Google TV at all," Nissen said.