Welcome to Gadget Dreams and Nightmares, the column that holds your hand to guide you past the abyss of dreadful new gadgets to the cavern of newly announced wonders.
On our journey this week, you'll find a fitness tracker with an impressive battery life, a wearable that's got game, a classic beverage maker with a new spin, and possibly the most clumsy item we've featured to date.
As always, these are not reviews, and the rating reflects only how interested I am in trying out each item, and nothing else. Onward!
Fitness Tracker With Stamina
Asus is taking a common-sense approach to the fitness tracker game by debuting a new watch a 10-day battery life.
Thanks to its square screen, the soon-to-be-released VivoWatch (pictured above) resembles a smartwatch more than, say, a Fitbit. Although details are scant, it appears to have a monochrome screen, which must help extend that all-important battery life.
It has a stainless-steel build, and dust and water protection. Its features include a heart rate monitor and sleep tracker.
I'm far more amenable to fitness trackers than smartwatches at the moment, and I like that this one provides both a large display and a lengthy battery life. If it could somehow drag me by the arm to the gym every day as well, we'd have an absolute winner on our wrists.
Rating: 4 out of 5 Keeping the Lights On
Mining a Gem
Sticking with wearables, here's one with a twist: the Gameband + Minecraft.
Where other bands track your physical activity, this one has a customizable LED screen and — as you might be able to guess from the name — a copy of the enormously successful game Minecraft ready to play on any computer (Windows, Mac, or Linux) by connecting it via USB 3.0.
Games are saved to the wristband and the cloud, so owners need not worry about losing worlds they've created.
It's a great way for players to keep their games active both at home and elsewhere (if you can play at work, more power to you), and could prove a godsend for parents with bored kids at a relative's home.
I can't say I'm a big Minecraft player, but I'd love to see this Gamebandplatform grow and embrace new games. The day I can run The Legend of Zelda: A Link to The Past from a wearable USB key like this, I'll be the happiest big kid on the planet.
Rating: 4 out of 5 Creepers
Mixy Business
As a kid, I adored our family SodaStream machine. I loved using the pump to carbonate the water and then adding the flavored syrup. I tend not to drink soda anymore, unless it's mixed with alcohol, so the SodaStream Mix seems just about what I need to rekindle my affection for the devices.
It's a SodaStream that mixes cocktails, which is just about the most perfect thing to hear for someone who embraces youth, adulthood, and a fine drink.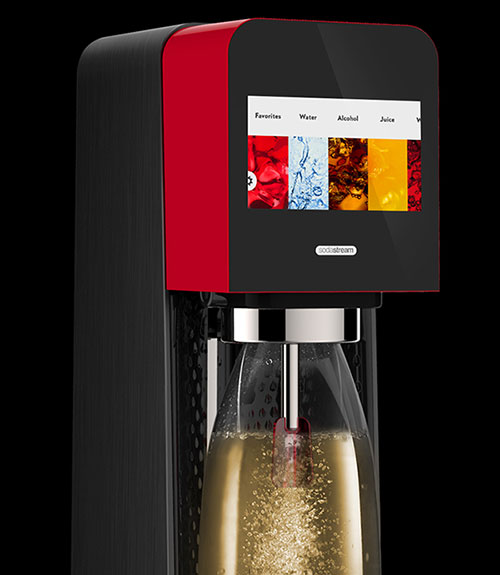 It has a touchscreen to make drink selections, and of course there's a smartphone app for creative drinkers to concoct their own cocktails.
It's not quite clear how SodaStream has managed to pack so many different types of alcohol into this smallish device, and there's no word on if or when it'll come to market or how much it'll cost. I have my fingers crossed that it'll land soon, and with a reasonable price tag.
Rating: 4 out of 5 Mixologist
One Ring to Ruin It All
I'm all for convenience and making life a little easier for ourselves, but wireless charging is ridiculous, unnecessary, and entirely energy inefficient. It takes about 2 seconds to plug a charger into your phone and into the wall. But if you absolutely must have a wireless charger for some reason, please do not pick up Duracell's Powermat Power Ring.
It's designed to bring wireless charging to smartphones without wireless charging capability, but you need to plug in a dongle for it to work. You're getting around not plugging in a charger, by instead plugging in a dongle. It's a solution to a problem that throws up an identical problem.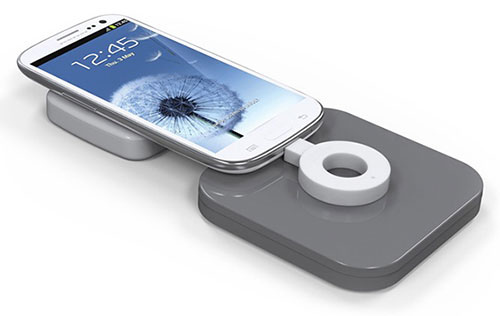 Not to mention it's an ugly hunk of plastic, lumbering your delicate smartphone with a hideous ring that's far removed from anything you'd find at Tiffany's. What's more, if you pick up the dongle and charging mat combo pack, Duracell will throw in a plastic stand for your smartphone to rest on, a footstool to the charging mat's lounger in this living room of pointlessness.
I suppose the US$54 price tag is a slight saving grace, as anyone with few enough marbles to consider buying this wouldn't have to waste too much money on it.
I wonder how much Warren Buffett knew about this item before buying Duracell a few months back. If this is indicative of Duracell's vision for the future, I hope he knows where the returns counter is.
Rating: 0 out of 5 Rings of Power