Spring is in full swing, and what better way to celebrate the start of the warmer months than by poring over the most interesting recent gadget announcements in this, your latest edition of Gadget Dreams and Nightmares.
This time around, we take a look at a fashion-savvy Amazon Echo, a bag of chips with some snarl, and a smart coffee table.
As always, these are not reviews. The ratings are included to indicate how much I'd like to try each item myself and are not an indicator of their quality.
Visual Echoes
There are few companies that can make a voice assistant a truly mainstream endeavor in homes, and Amazon is absolutely one of them. Its Echo system, which brought its Alexa assistant to tables and countertops as a hub for your home, now has evolved into something a little more visually minded. I don't mean the brand newEcho Show — it's the Echo Look that has caught my eye.
The Echo Look has a built-in camera that captures both audio and video. That might prove incredibly valuable for parents who can't grab their phone and open its camera in time to record whatever a young 'un is doing — a quick shout to Alexa might be the better option to snag the moment for posterity.
Amazon has different ambitions for its Echo Look, though — namely, it wants to help you choose your outfits. The camera can take full-length images, and you have the option of blurring out the background to bring your look completely into focus. The LED lights can act as a flash if you need one.
There's an accompanying app that stores all your outfits in a look book, and if you've recorded a getup on video, it can provide a 360-degree view. You can get advice on what to wear too: Upload two photos of different outfits, and the app will rate each based on trends, fit, color and style, through a combination of machine learning and expert guidance.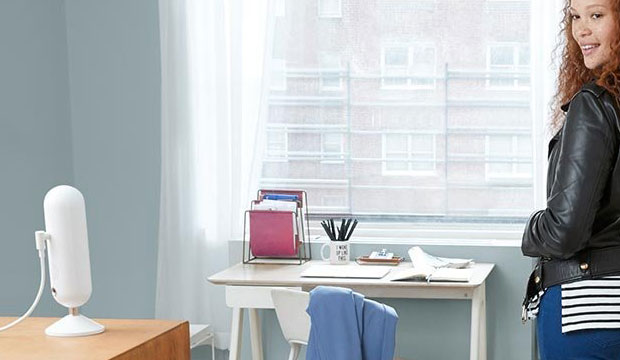 Outside of the fashion focus and (presumably) basic camera functions, the Echo Look has the same functions as the Echo and Echo Dot, and it's compatible with the Alexa app.
It feels like a harbinger for Echo in the home. It could be, for instance, an experiment that leads to an Echo monitoring what's inside your fridge and automatically ordering goods from Amazon Fresh when you need them.
For me, fashion advice would be more than welcome, since I have all the style of Santa Claus dressing in the dark. My wardrobe is not exactly festooned with great pieces, so Echo Look wouldn't have a lot to choose from, but if it could stop me from going outside without looking like a scarecrow, it would be a worthwhile investment.
Rating: 4 out of 5 Sharp Suits
Space-Age Snacks
I don't much care for promotional tie-ins, but this bag of Doritos caught my eye. It contains a custom MP3 player that includes the soundtrack to Guardians of the Galaxy Vol. 2.
I've yet to see the movie, though I adore the first installment and its soundtrack, festooned with pop and rock tracks from the '70s and early '80s, which plays a critical role in the narrative. The new flick's soundtrack is nothing to sniff at — anything with the supremely joyful "Mr. Blue Sky" gets my vote — though issuing it inside bags of chips is an eyebrow-raising move.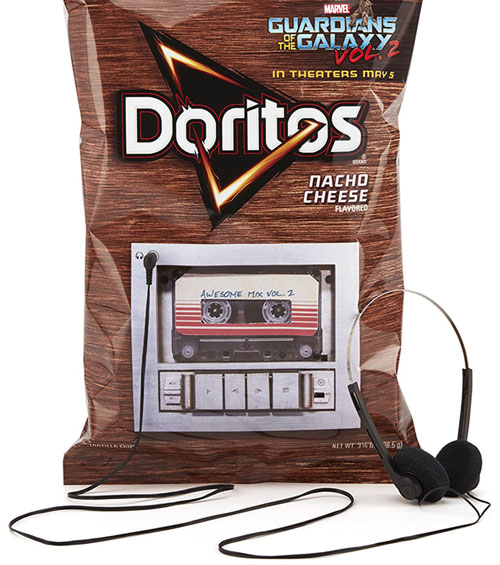 It's a kitschy piece of merchandising, and for many of the movie's fans — particularly those who love Doritos — it'll surely prove a welcome addition to a collection. I just can't ever imagine a world in which I'll plug earphones into a bag of chips.
Rating: 3 out of 5 Hooked on a Feelings
Put Your Feet Up
Sobro is a coffee table that wants to do it all. It has built-in speakers, can recharge your devices with USB and AC ports on each end, and includes a fridge. Naturally, you can control it using your smartphone or tablet.
It has a sleek, modern design with a tempered glass top that houses LED lighting to help you set the mood. The fridge isn't huge, but it should provide plenty of space for enough beverages to last the evening when you have friends over.
You can control the temperature with your phone, but that seems unnecessary — a beer chilled to 42 degrees probably won't be much different to one cooled to 41 degrees.
The speakers connect over Bluetooth, and there are track and volume controls built into the table. There's an included Bluetooth dongle if you'd care to connect the speakers to your television for slightly more immersive shows and movies.
Even though my kidney-shaped coffee table doesn't quite make sense in my current living room space, I love it dearly. It's my favorite piece of furniture. If anything can make me give it up, it's one that makes sure I don't have to run to the kitchen every time I'd like a drink or a snack, or walk over to my console when it's time to recharge my PS4 controller.
The expected retail price of US$1,200 seems fair, which means the $650 that crowdfunding backers can grab one for seems a bit of a steal. Just make sure not to spill too many drinks on this one.
Rating: 4 out of 5 Tabletop Games