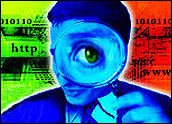 Welcome to a new edition of Gadget Dreams and Nightmares, your weekly guide to the best and worst of gadgets that have just rolled off the production line for the first time or have the proverbial ink still drying on their press releases.
On our conveyor belt this week are a gas-powered portable charger, a clever key fob, a flash drive for secret keepers and a pocket ghost detector.
Please note that these are not reviews. The rating scores reflect only my interest in trying each item, and matter about as much as, well…you decide.
Fuel to Burn
Portable chargers are great. That's indisputable. However, if you have doubts about carrying around too much lithium ion in your bag and need a solution that has more of an old-school inflection, a new crowdfunding project might be the ticket.
The Kraftwerk powerpack relies on gas power instead of a wall power recharge. This runs on camping gas and lighter fluid. The company behind this is touting it as perfectly safe and I hope that's true — it's probably more robust than a standard charger on flights, to be fair.
I could see this being very useful for people in remote regions or those on lengthy camping trips, miles away from the closest power socket, and I suspect it's cheaper to run than a typical power pack.
Might need to do something about that name, though. I suspect certain German electronica bands might want to protect their brands in case they want to delve into the portable charger sector at some point.
Rating: 3 out of 5 Flammable Liquids
Smartphone Swiss Army Knife
Cumbersome phone charger cables in my backpack
My phone's battery dying during the day
Running out of storage on my phone and agonizing over how to make room for anything else
I hate all of these, frankly, but guess what? There's a possible 3-in-1 solution for all these worldly woes.
The terribly-named K'isauve is a key-fob-sized tool that has a smartphone charging cable, an emergency portable charger for when you need a quick phone battery top up, and a USB drive to which you can move files to and forth using an app.
Regular readers may note my fondness for multitasking gadgets, so you'd best believe I'm predisposed to like this. It helps immensely that it fixes three problems that bother me so. I love it, I would be tempted to use the suction cups to attach this to my phone, but keeping it with my keys seems a more comfortable option.
I can only hope there's a crowdfunding stretch goal to change that abysmal name.
Rating: 5 out of 5 Tidy Cables
Portable Protection
Trusting the cloud with sensitive materials perhaps isn't the wisest move — especially if you happen to be a budding Edward Snowden. If you do happen to need to get top-secret information from one place to another, and can't rely on the Internet to do it safely, Toshiba might have the answer (key).
The Encrypted USB Flash Drive has a physical keyboard on one side that you use for punching in a key code to unlock your data. After you've set up the storage stick by entering a PIN and adding data, it will immediately secure your content when you remove it from the USB port.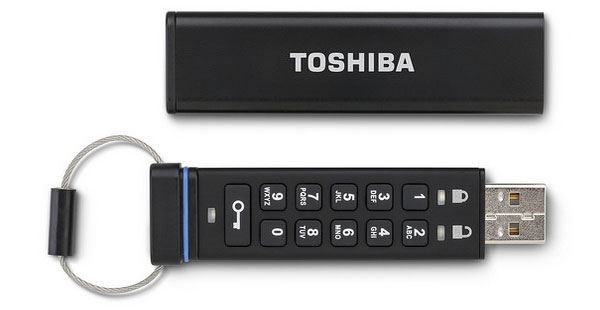 It seems a little more user-friendly than software-based encryption — especially if you're passing the drive to someone else to use — and I'm all for more tools to help people protect their data.
I'm not sure it completely offsets the intrigue and romance of a secret dead drop storing a cache of information, but maybe for extra security you can find a classified location to stash this and have a friend pick it up later. Just so you can feel more like a spy.
Rating: 4 out of 5 Private Eyes
Ain't Afraid of No Stinkin' Ghosts
Here's a contraption that might just turn up in that new Ghostbusters movie.
Sure, ghost-detecting equipment" has been around for decades, but I can't recall having seen a pocket-sized version before.
GhostArk's ghoulish gizmo has electromagnetic field, temperature and atmospheric pressure sensors, along with radio frequency monitoring and a microphone to measure sound levels.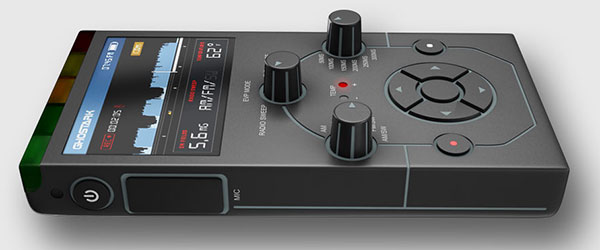 Ghosts might exist. They might not. Yet relying on questionable science to track them down with a US$250 device seems about as plausible as a season of American Horror Story.
Whether your views on the existence of paranormal activity lie on the side of sheer hokum, or you have nightly worries that Casper is keeping a beady eye on your every move, you'd be best served keeping your wallet in your pocket for this one, lest your hard earned cash be spirited away with but a specter of your dignity remaining.
Rating: 0 out of 5 Bad Mediums