Welcome to Gadget Dreams and Nightmares, the column that occasionally stops gaping at contentious Senate confirmation hearings and votes to peruse the latest gadget announcements.
This time around, we're looking at some of the gadgets that perhaps got a little lost in the noise after CES in January but caught our eye, for better or worse. Among them are a 4-D arcade machine and a robot designed to carry all the things you don't want to.
As ever, dear readers, this is not a review column, in part because these products have yet to reach the public sphere, but mostly because the chances of my actually ever using said products are slim. The ratings relate only to how much I'd like to try them, should the stars align.
Reality Bites
Regular readers will know that I've played games my entire life. I hold deep reverence for the care and attention that go into creating these experiences, and I've rarely met a game I didn't want to conquer.
Yet I am nervous about virtual reality. I've tried it and found those disorientating worlds difficult to handle, though I suspect that over time I could grow more accustomed to it. I doubt I could say the same for an arcade machine that both locks me into a VR world and pelts me with physical stimuli.
Koei Tecmo Wave's VR Sense machine is a virtual reality arcade cabinet that houses you and subjects you to what I can only imagine is sheer torture. It has what Koei Tecmo Wave calls a "3D seat," which attempts to draw players further into the games through touch, movement, aroma, wind, and temperature and precipitation changes. It's not completely clear as yet whether you have to wear a headset for the full VR effect.
It's launching with three games: a horse-riding simulator, a version of Koei Tecno Wave's Dynasty Warrior franchise (with a stab at replicating in-game flames while you swelter in your moving chair), and a horror game.
I enjoy horror titles. However, I'd be less likely to welcome a VR horror game, as I'd probably come close to having a heart attack or three. There's next to no chance I'd ever try Horror Sense.
That's in large part due to the game apparently mimicking bugs falling from the ceiling and critters scuttling along the floor. I have a lot of questions about this, but ultimately, I'd tear off a VR headset in a second if I thought there were bugs falling on me while playing. No thank you, ma'am.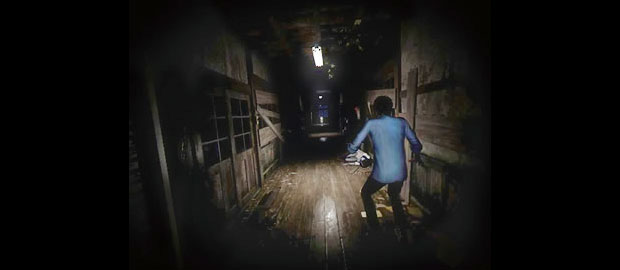 I'm happy to transport myself into different times and landscapes mentally if not physically. I may yet become a virtual reality convert — but for now I'm more than happy with a flat screen and a controller.
Rating: 2 out of 5 Not-So-Virtual Worlds
Rolling Repository
There is little I detest more, outside the realm of what certain parties are doing to the planet, than the act of carrying things. I truly despise it. I suppose in my heart of hearts I am a minimalist, and things get in the way constantly. It doesn't help that I don't have a car to dump purchases into on a shopping trip, or to hold my bag on the passenger seat.
Praise be to Piaggio Fast Forward, then, for its personal cargo robot, Gita. The machine can cart around up to 40 pounds of your things. It can follow you as you trudge home wearing a special belt that connects to Gita over WiFi and houses cameras to help Gita see where it's headed.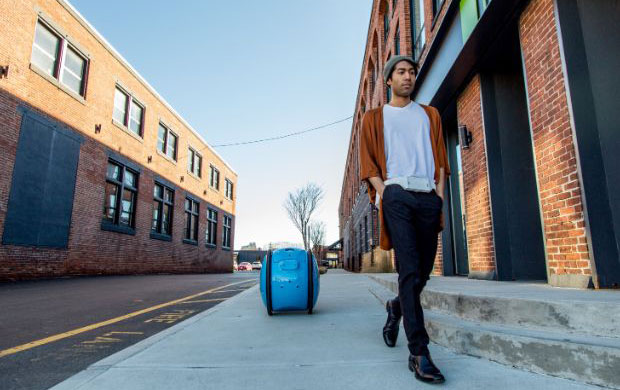 Gita can move autonomously if has an area mapped out — though I suspect I would not be likely to let a Gita trundle around by itself lest someone smash it open to steal my water bottle or something.
There's good news if you're a cyclist, since Gita can travel at up to 22 miles per hour and has a zero turning radius. I'd love to have this little gizmo even to carry my wallet around instead of stuffing it in my pocket, though I admit I'd feel a little silly having a moving shopping dolly following me around.
For people who aren't as carrying-averse as I am, there are some broader, practical benefits — like transporting groceries and having only the intended recipient able to open it, or moving goods around a hospital.
Postal workers might find it useful as well, especially since Piaggio is developing a bigger version, the Kilo, which can transport up to 200 pounds of goods.
Mostly, I'm just glad I may never again have to contend with twine bag handles tearing into my hands as I desperately speed home to unload my frightful burden.
Rating: 4 out of 5 Relieved Hands