Welcome to my Gadget Dreams and Nightmares, a look at just-announced gizmos that caught my eye. This week, we'll take a peek at the latest example of a smartphone trend, a noisy hat, a safer e-reader, and possibly the most useful piece of wearable fitness tech yet.
Please note that these are not reviews — the ratings reflect my interest in using them.
Huawei Ascend P7 sapphire edition
The next new thing among smartphone makers will be to thrust a sapphire screen onto the face. Among the 17 million rumors regarding the next iPhone is that it will feature such a display — the camera and Touch ID components already feature sapphire.
Until Apple reveals the truth about its next smartphone, other manufacturers, like Huawei, are jostling for sapphire-embossed market share. The new version of the Ascend P7 (pictured above) will give Huawei the first sapphire-screen smartphone, though it'll be more expensive than previous iterations.
Scratch-proof screens are all well and good, but they're far down on my list of smartphone priorities. I'd gladly take a set of keys to my phone's screen if it meant having a battery that could last all day no matter which features I was using.
The Ascend P7 by many accounts is a good mid-range phone, and the sapphire screen is a welcome addition. That said, I won't be rushing out to cancel my contract and switch over.
Rating: 3 Out of 5 Precious Gems
Archos Music Beany
As a boy of eight or nine, I received a much-cherished Christmas gift. It was a hat with a radio and earphones stitched into it. I loved that thing.
Archos is reinvigorating that form factor for the Internet of Things age with the Music Beany, an item of headgear that connects with smartphones via Bluetooth.
Details are somewhat scant as yet, though the promotional images Archos released show that the hats are likely to be woolen.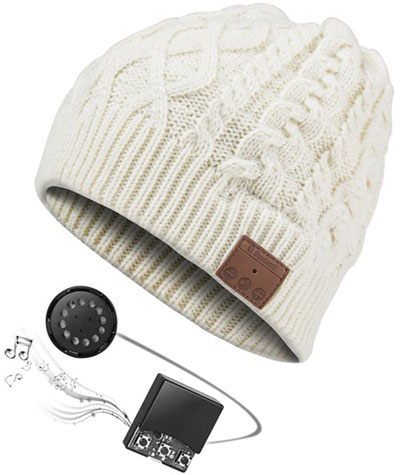 I was bullish at first sight on the value of having a piece of headwear pumping out music. The combination of the cozy material, sentimentality, and a solid $39 price point has me positively itching to try one on.
Rating: 4 Out of 5 Childhood Memories
Kobo Aura H2O
Relaxing in the tub with a glass of wine and a good book is the perfect antidote to a long day for millions. But what happens when those wet hands drop a paperback or e-reader into those frothy bubbles? You end up with a bath full of mulch or a useless hunk of plastic, metal and glass.
Kobo has the solution to those problems. The Aura H2O stays waterproof for up to 30 minutes in three feet of water if the port is closed. The rugged machine is dustproof and sandproof as well, making it an enticing alternative to a Kindle or tablet for reading on the beach.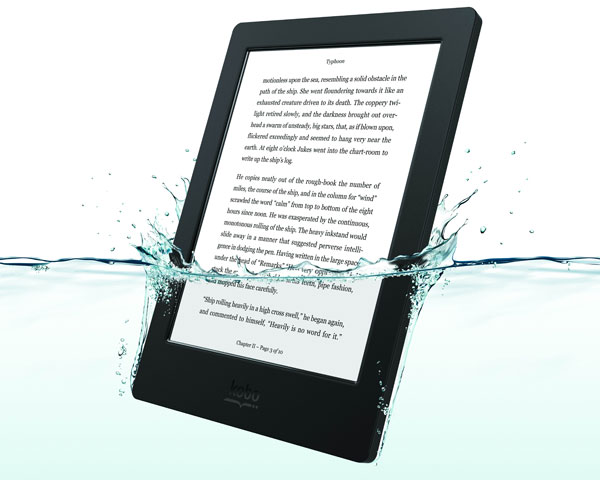 There's little else in the specs to make it stand out, though for many the prospect of bathtime or beach reading without heavy, fragile books and with little worry of destroying the e-reader, the Aura H2O will likely be a viable option.
Rating: 3 Out of 5 Disintegrated Copies Of "Moby Dick"
RunScribe
In the wake of the success of Fitbit, Nike Fuelband+, and Jawbone Up, a ton of tech companies with designs on wearables are muscling into the fitness market. A new Kickstarter project offers something a touch different, with a potentially huge impact on our long-term health.
Targeted toward runners, RunScribe is a sensor affixed to the shoe. It collects more detailed data than a wristband, with a focus on 3D mapping of how the runner's foot moves through strides.
A key aim of RunScribe is to reduce injury — up to 65 percent of runners suffer injuries each year, with factors like previous ailments, shoe type, and running surface playing a role, according to the RunScribe team. The point, through crowdsourced data from many RunScribes, is to better understand the causes of running injuries in order to prevent them.
At a personal level, understanding their own data and making necessary adjustments could help runners not only steer clear of impairment, but also optimize their workouts, which would improve their health on both sides of the coin.
Running is a form of exercise I've found particularly difficult to warm up to, not least because of the concern of undue pressure on my joints. A tool such as this, which could go some way toward optimizing my style of running, is something I'm eager to adopt.
Rating: 5 Out of 5 Bum Ankles