Welcome to Gadget Dreams And Nightmares, a peek at the latest products to sneak out of consumer electronics labs.
In this week's installment: a flip-style smartphone, a fashionable soundbar, a light bulb full of bright ideas, and a pair of gizmos that just received their U.S. debut dates.
As ever, the ratings I assign to each item are reflective only of my interest in using them.
LG Wine Smart
I give LG a little flak for constantly releasing new smartphones, but here's one with a twist.
LG is pegging the Wine Smart (pictured above) as its first flip-style smartphone. Yes, the compact style is back, only this time its fuel is Android, instead of whatever arcane OS manufacturers might dream up.
I suspect this is more about style than function, outside of a dedicated button for opening an instant messaging app. Still, it looks like a fun toy to take for a spin for a day or two.
Everything old is new again, and maybe that's not such a bad thing.
Rating: 3 Out of 5 Glasses Of Wine
Samsung Galaxy Gear S
In the time it takes the second hand on a smartwatch to tick once around the dial, I might just have finished the length of my typical yawn from hearing of a new smartwatch.
Suffice it to say, Samsung is trying something to raise my interest, with a smartwatch that's actually usable when not tethered to a smartphone.
The Gear S, smartly, will have a 3G connection all its own. That puts it above competitors like the Apple Watch, which is essentially useless without a tethered iPhone (save, perhaps for telling the time).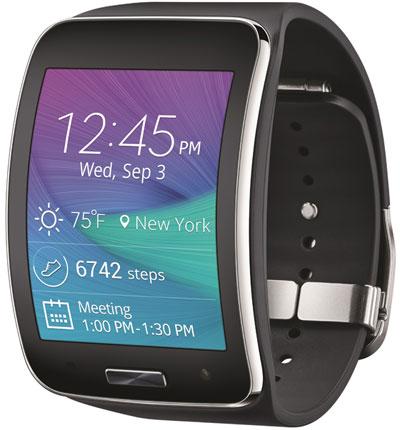 I mentioned in my Apple Watch writeup that it had been a long time since I'd worn a watch at all. I am somewhat tempted to get my hands on the Gear S and the LG flip phone noted above, if only so I can feel like I'm 14 years old all over again.
Rating: 3 Out of 5 Unlocked Cages
Libratone Diva Soundbar
Under the hood, this bar packs in five speakers to cover a range of tones and probably ensure your movie-watching experience is immersive. What's especially enjoyable about this bar, more than others, is that it's covered in wool.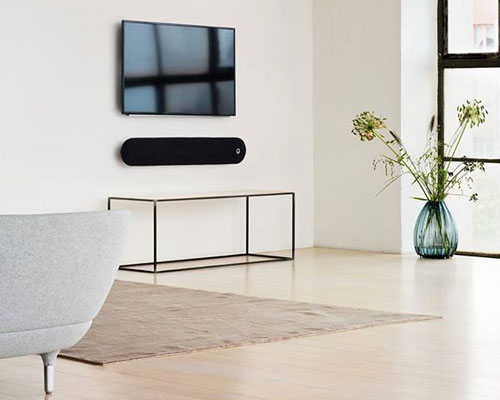 While one might typically nestle a soundbar under the main display, I'd be more tempted to have that woolen surface cover my feet on chilly winter evenings, all the while blasting out the In Bruges audio track for the 30th time.
Rating: 4 Out of 5 Woolly Socks
Stack Alba
I have a horrible tendency to leave lights on in rooms in which I am not present. It's a terrible waste of energy, and especially distracting when I'm trying to focus on a task, only to have the light from another room beam into my face.
Thank heavens, then, for Stack's Alba. Stomping all over the path laid before it by Phillips' Hue system, Alba includes sensors to detect motion, ambient light and room occupancy, and it adjusts the level of light emitted based on those signals.
Perhaps more interestingly, Alba can learn your movements and preferences — so, for instance, it could set itself to a soothing color scheme around the time you take your nightly soak in the tub. Of course, all of the Alba's features can be controlled through an app too.
It's a marked advancement on what we've seen in the smart light bulb market. Having the Alba system learn my typical evening patterns is a compelling thought, though one has to wonder about the consequences should a hacker breach the system and find out that I'm not actually at home on a given evening.
Rating: 3 Out of 5 Flashing Lights
Sony PlayStation TV
Although the PlayStation TV made its way to Japan's shores almost a year ago, it's worth touching on since it's finally coming to North America next month.
The portable console is compatible with PlayStation Vita games (which can be played on a large-screen TV instead of a handheld console), other PlayStation titles through the PlayStation Now streaming rental service, and the PlayStation 4, in that players can stream games from the PS4 to a separate TV.
It's a versatile little thing, and for gamers who travel often and need a fix while cooped up in a hotel room, a solid option for big screen gaming. Personally, I'm looking forward to playing Destiny from the comfort of my bed without having a clunky full-sized console taking up space in the bedroom.
Rating: 5 Out of 5 Remote Controls