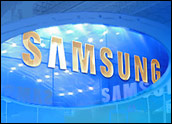 Samsung on Wednesday announced the Galaxy S4 Zoom, a smartphone whose camera offers 10x optical zoom.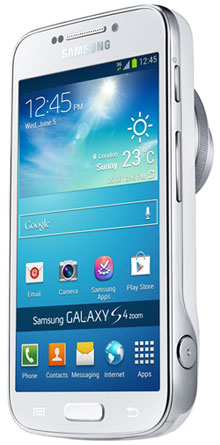 It is the ultimate smartphone and camera experience in one, Samsung contends, but opinions are divided on that.
"Given how popular smartphone cameras have been, this would appear to offer photography enthusiasts a major upgrade in camera performance," Raymond Soneira, president of DisplayMate Technologies, told TechNewsWorld. "The Galaxy S4 Zoom has a much larger lens and most likely a much larger sensor [than most smartphone cameras]. The optical zoom allows the photos to be properly framed for the desired image."
The S4 Zoom is thicker than a standard smartphone, however, and that might cause problems, observed Ramon Llamas, a research manager at IDC. "Smartphones are practical because users can put them in their pockets and take them anywhere. Like phablets with their 5-inch screens, this is pushing the envelope," he explained. "How many people would be willing to work with this?"
While "there's nothing to compare with optical zoom, people that are specifically photography hobbyists will still need and desire higher-quality camera functionality than is available in smartphones," suggested Michael Morgan, a senior analyst at ABI Research.
The S4 Zoom's Tech Specs
The Galaxy S4 Zoom is basically a Samsung Galaxy S Mini that has a 16 MP CMOS sensor, optical image stabilization and Xenon Flash. It runs on Android Jelly Bean 4.2.
The phone runs on 2.5G, 3G or 4G LTE networks. It has a 4.3-inch qHD super AMOLED screen with 960 x 540 pixel resolution, and it runs on a 1.5 GHz dual-core processor.
There is a 1.9, MP front camera. The rear 16 MP camera has a 24-240 mm lens with focal lengths of F3.1-F6.3. Users can take continuous shots at 4 fps with autofocus. It can record and playback full HD at 1920 x 1080 p.
Preloaded Photo Suggest software connects users to libraries of images on the Web. It also directs users to the best nearby location for a good vantage point from which to take a shot.
Samsung's Smart Mode pre-set modes — which let users merge continuous shots of moving images into one, freeze action, and suggest the best options for taking a shot, among other things — are preloaded.
The Touchwiz interface lets users fully customize various aspects of the device, including the lockscreen and notification bar. Other features are Story Album; Samsung Link, which lets users transfer images onto a laptop or tablet, and Homesync, which lets users sync all data into their own personal cloud.
The new Samsung Hub aggregates music, videos, books and games; and Group Play lets users connect directly with their friends' Samsung devices.
Samsung ChatON, S Voice and S Translator, and Google Mobile Services are preloaded. The Galaxy S4 Zoom supports Bluetooth and NFC, and has the usual battery of sensors. The device has a microSD card slot that takes cards with up to 64 GB capacity.
A Zoom Ring lets users access the camera even in the middle of a phone call.
Comments on the S4 Zoom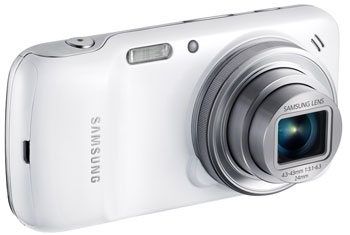 The 16 MP resolution might be overkill, DisplayMate's Soneira suggested.
"Since most smartphone, tablet and HDTV displays generally have 3 MP resolution or less, the camera's 16 MP will only be really useful if photos will be edited," he said. "The optical zoom actually reduces the need for extra megapixels."
Still, "There's nothing to compare with optical zoom," and that might be a plus for Samsung, ABI's Morgan told TechNewsWorld. "Every time you do digital zoom, you sacrifice the quality and clarity of the pictures."
However, it's not likely that other smartphone makers — aside from Nokia, which "for a long time used photography as a differentiator" — are likely to follow in Samsung's footsteps.
Samsung's very good at targeting niches that no one else has exploited and turning them into healthy markets, said IDC's Llamas.
However, he quipped, "I'm not sure what you would call this device — a famera?"