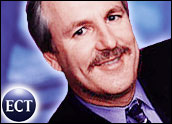 Last week, I attended the Dell advisory council meeting and the week before, a similar Hewlett-Packard event. These gave me a chance to look at how both companies are approaching similar problems and to observe that both are demonstrating improving capabilities.
Of course, Apple doesn't do advisory councils because it doesn't even trust its employees to keep secrets anymore, let alone analysts. The firm did announce, though, that it would be showing its new OS, Leopard, in August. Given Apple's tendency not to talk about things until they are about ready to ship, Leopard may very well be ready for rollout this year after all, making for what could be a very interesting fourth quarter.
Dell Shifts Back to Customer Focus
I can't recall an instance where I've seen a vendor come right out and say it has screwed up, but Dell did just that when the firm explained that it has focused too much on cost and not enough on customer experience. Dell executives are now personally following up on many of the firm's customer-related problems, which has once again raised customer satisfaction to the top of the priority list there.
Dell has dramatically improved its sub-contractor qualification process and is back to looking not only at price but also at sub-contractors' pedigrees as part of its process for allowing bids for parts. The end result should be a vastly improved consumer experience.
Dell's new stores are more like super kiosks where customers can go in and touch products but they still will have to order them online. However, the company made it clear that this concept is a trial — one of many — that it hasn't completed yet. The firm is not looking to make a general move into retail; rather, it is just looking for better ways to showcase its ever-expanding product line.
Refreshingly, Michael Dell actually met with us in person at the Dell event. Meeting with the CEO of a company happens rarely at these things these days — it used to be much more common. Unlike a lot of top executives, he didn't give us a canned pitch and then rush off after a few questions. In fact, he sat down and started asking us questions — which was a little disconcerting but also kind of exciting.
Developing Benchmarks
I felt a little sorry for the first analyst he called on, since none of us expected the approach. That analyst was me, so the sympathy came easily.
Dell was quick, seemed to have a good answer for virtually every question asked and often seemed better able to answer questions than some of us who do that for a living. When you take into account the fact that he built the company, this shouldn't have been a surprise. Still, it sure was an experience I'll remember for a long time.
I can't talk about everything that came up at this event, but one thing I can reveal is that Dell has been doing extensive competitive testing with laptops to create benchmarks it can use to improve its own products. One of the products it has been testing is one of the new Apple laptops.
Given all the rave reviews about this line, Dell expected it to test very well, but it didn't, apparently, even though it stood out visually. It largely failed usability testing, particularly with the keyboards.
Dell has also done extensive testing with Blu-ray disc technology and remains committed to the platform for technical reasons supporting a belief that the consumer experience will be vastly better with Blu-ray than with HD DVD as well. I'm convinced that Sony is going to kill the platform off by accident and that Blu-ray is going to take the PlayStation 3 with it, but Dell did have some very compelling arguments that suggest otherwise.
Finally on Dell, a few weeks ago I wrote about the three new XPS products the company launched, where I raved about two of them but pointed out that the 12-inch offering was lacking because it didn't have an Nvidia graphics card in it. Somehow I missed that it does indeed have this as an option, so it should be able to play decent games. I've asked for a unit to test and will review it later.
HP Continues to Ramp Up Its Game
HP is no slacker, either. The firm showed us some prototypes that I can't talk about yet but that could do some interesting things to the market when they arrive. The big news out of HP, though, was the fact that its marketing efforts, now driven by a couple of ex-Apple marketing guys, are starting to hit their stride. Some of us believe HP will soon pass IBM and maybe even Apple in marketing execution for this year. HP has never, until now, been thought of as being capable of great product marketing. Clearly, that is changing.
Its campaign around "The Computer is Personal Again" is resonating well with buyers, and ads are increasingly gaining an Apple-like edge to them. We got a glimpse of some great, edgy TV commercials too. I love ads that not only sell product well but are also entertaining to watch, and I have often wondered what would happen if a Windows vendor started executing in marketing at an Apple level. Of course, Apple's current campaign is clearly up to Apple standards, and they aren't slacking off. Beating them here won't be easy.
We have yet to see HP's rumored iPod killer, but we'll see it sometime this year, and it should do good things for HP's sales in the critical back-to-school and holiday buying seasons. HP's product designers are getting aggressive, and results are already starting to look interesting.
There's one still-secret product in particular that I'm lusting after that was created by an HP employee who created something he himself wanted to buy. This approach — building products that people, including employees, will truly lust for — has historically been an Apple-only talent. If HP can make this work on an ongoing basis, we are going to see some incredible things out of this firm.
Apple in the Crosshairs but Swinging for the Fences
With design and advertising focus improving steadily at both Dell and HP, you might think Apple has a reason to be concerned — and you'd be right. As I write this, Apple stock is at an eight-week low, SanDisk has what may be a better MP3 player, and both Real Networks' Rhapsody and MTV's Urge are now arguably better music services than iTunes. Plus, Apple's new iPod line is rumored to have slipped.
However, Apple has an advantage that Dell and HP don't have, and that is the fact that its new OS is under its sole control. Vista has been delayed, and Apple's Leopard is widely expected to beat it, so if Apple makes a fourth-quarter release, things could get very exciting this year. The biggest problem may be filling demand.
Earlier, as I hadn't seen much activity among Apple Leopard third-party developers, I had been convinced that Leopard wouldn't make the fourth quarter. However, it turns out Apple doesn't have to give developers much of a heads up, because these folks have been increasingly reluctant to release their products on top of a new Apple OS, and Apple controls most of the core applications driving the platform anyway.
Microsoft's Apple unit, will likely be ready faster than any of the other third parties. It remains very close to Apple and is used to being called upon to ramp up quickly on a new platform. It may be able to have a compliant product out near launch.
If Apple can make Q4 delivery of a reasonably reliable new OS — a risk with any new platform, particularly one that doesn't have a real beta cycle — we could have a battle royale for the hearts and minds of consumers.
That means I, along with a few others, will be busy trying to call this fight at that time, and consumers will get some of the coolest products to choose from ever, from a number of vendors. With every passing week, I get more and more excited about the coming holiday season.
---
Rob Enderle
is a TechNewsWorld columnist and the Principal Analyst for the
Enderle Group
, a consultancy that focuses on personal technology products and trends.
---