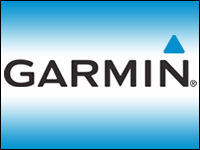 Fighter pilots have long had "head-up" displays for navigating advanced aircraft, but on Monday Garmin announced a new HUD offering that aims to bring the technology to drivers of virtually any automobile.
Designed to reduce distractions by providing driving information within the driver's line of sight, Garmin's HUD is the company's first portable head-up display for smartphone navigation apps.
"HUD redefines the navigation experience by allowing drivers to find their way without taking their eyes off the road," said Dan Bartel, Garmin vice president of worldwide sales. "Head-up displays currently have their place in select high-end cars, but HUD makes this technology available as an aftermarket accessory for any vehicle, at an affordable price."
The new HUD will be available later this summer priced at US$129.99 for iPhone, Android and Windows Phone 8.
'Less Distracting'
Garmin's HUD projects directions onto a transparent film on the windshield or an attached reflector lens. Data can be transmitted via Bluetooth to the device from a smartphone running a Garmin StreetPilot1 or NAVIGON app.
What makes the technology particularly attractive is that it could replace GPS devices that mount on the window or are even built into the dash. In this way, the technology could allow drivers to keep their eyes on the road and get turn-by-turn navigation at the same time.
"Overall, the less time it takes to complete a task, the safer you are," Johan Broer, a spokesperson for Garmin, told TechNewsWorld. "That is the main part that makes this less distracting. It gives you everything you need for traffic and road situations in a simplified way."
The HUD has the added benefit of being able to provide more details than other portable heads-up displays, the company said, with easy-to-follow directions. It can offer drivers turn arrows, distance to the next turn, lane advice, estimated time of arrival, speed limits and current speed — even warnings when limits have been exceeded — all in a place drivers can see it without taking their eyes off the road.
With an adjustable brightness level for visibility at any time of day, the HUD device's smartphone connectivity means that users can still get audio cues as well.
Through the Window Glass
Garmin may be among the first to provide HUD technology in a portable, mass-market way, but it's not yet clear how broad the appeal will be.
"Weve had heads-up display capability for some time and as an option, interest has been little better than lukewarm," said Rob Enderle, principal analyst at the Enderle Group. "This is because it tends to wash out during the day, can be distracting at night, and it is very difficult to do well without altering the windshield.
"People haven't wanted to apply films to their windshield to assure it works properly, and even when they do these films often don't hold up to repeated cleaning," Enderle told TechNewsWorld.
"In the end, something like Google Glass may be far better for this, or having it built-in, because both better assure the solution will actually function in low light and avoid the risks of break-in and theft," he added.
Potential Hackability
The distraction factor could prove to be particularly significant, and it remains to be seen how individual states might react. Those that deem such devices too distracting could potentially ban them from the roads.
That possibility would only increase if the technology were found to be hackable.
"The other big concern is that people will find a way to hack into it, whether to display movies or other images," said Justin Cupler, editor in chief of the auto review site TopSpeed.com. "That, in turn, could make it less safe."
'Expensive to Replace'
In the absence of such concerns, meanwhile, expense is probably the biggest factor.
"The biggest downside is the cost to install it," Cupler noted. "These can be pretty pricey to install, but also very expensive to replace when they break."
If, down the road, the National Highway Traffic Safety Administration were to "require all manufacturers make it standard in all vehicles," Cupler told TechNewsWorld, "then we all have to pay more for a base-level automobile."