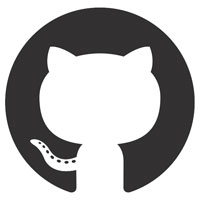 GitHub has made it easier for open source developers to garner financial support as recipients of paid sponsorships.
GitHub Sponsors, launched in beta last week, is a new funding mechanism that enables open source users to make recurring payments, much like crowdfunding services such as Patreon and managed open source subscription services backed by creators and maintainers, like Tidelift.
GitHub also launched the GitHub Sponsors Matching Fund to boost community funding efforts. Under this companion program, GitHub will match all contributions up to US$5,000 during a developer's first year in GitHub Sponsors.
Microsoft last year bought GitHub for $7.5 billion. GitHub is the online home of thousands of open source software projects that power apps and sites ranging from Facebook to Walmart.com.
Both open source maintainers and enterprise development teams will benefit from the new funding initiatives, according to Donald Fischer, CEO of Tidelift.
"Open source maintainers will be clear and deserving beneficiaries of [these] initiatives," he told LinuxInsider. "Enterprise development teams, which use open source packages in well over 90 percent of their new applications today, also win because they'll save time and be exposed to less risk when packages are secured and licensed to professional standards."
Perhaps less obvious — and more broadly relevant — is that all technology users will benefit, since the entire digital infrastructure now runs on open source, Fischer added. "We will ALL benefit when maintainers are getting paid for keeping their projects secure and well maintained."
How Sponsoring Devs Works
The beta test for the sponsorship program is open to anyone, including people who work on documentation or other nontechnical aspects of software projects. The new program allows the developer community to provide financial support directly to GitHub people who design, build and maintain the open source projects most important to them.
Developers will be able to set up multiple sponsorship tiers with benefits they can set, according to GitHub. This process is similar to sponsorships available elsewhere, with monthly payments and special benefits depending on how much sponsors pay, including projects that already integrate with GitHub, like Beerpay.
Payouts will be available in every country where GitHub does business. The core mission for GitHub is to expand opportunities to participate in supporting open source developers, the company said.
Details about how to become a sponsor are available here.
"Efforts like Github Sponsors are very complementary to the mission and work of open source foundations like the Fintech Open Source Foundation, and others like Linux Foundation and Apache," said FINOS Executive Director Gabriele Columbro.
Early stage open source projects need angel and pre-seed money just like startups, he told LinuxInsider, noting that programs like GitHub Sponsors will be a great way to help get maintainers of open source projects the money they need — especially for their initial incubation.
"Of course, this is until they may be ready to take advantage of shared services, cooperative technical and tooling platforms, and types of developer communities that open source foundations provide to projects ready to scale," said Columbro.
Could Spark Controversy
Some open source developers do not want financial interests to influence what projects developers choose Sponsorship programs such as this one may heighten concerns that open source developers will focus on projects that are more likely to attract financial contributions instead of esoteric projects that are interesting and challenging, but are not likely to find financial backers on GitHub.
"This has traditionally been an issue for charity-based funding approaches, and it is a place where the Tidelift Subscription model really shines and separates itself," Fischer said.
Rather than limiting funding to popular open source projects, subscription revenue filters down to the maintainers of ALL packages in a subscriber's dependency graph, he explained.
"So rather than just funding a few well-known maintainers, you fund the maintainers of all of the packages you use," Fischer said.
GitHub might push companies to support open source projects they're dependent on, suggested software developer Miguel Piedrafita.
"One downside I think we should not forget is that GitHub is becoming a monopoly. With private repositories, the new package manager, and now a way to support creators, [GitHub is] trying to become indispensable, and I don't think that's a good thing," he told LinuxInsider.
Hoping for Widespread Appeal
The sponsorship program is only open to open source developers. For the next twelve months, GitHub will waive any payment processing fees.
More is involved than just paying developers to maintain their code. The sponsorship program impacts all open source contributors, including those who write documentation, provide leadership or mentor new developers.
The only requirement to receive support is that the software parties have a GitHub profile.
To make this program work, GitHub also has launched a Community Contributors hovercard to highlight the people who built the code on which applications depend.
This approach will not eliminate a traditional method of getting paid to write open source code. Sponsorship opens another avenue beyond having to find a job at a company that lets an employee contribute to open source projects, either as a full-time or part-time job.
Sponsors will enable code writers to raise money within GitHub. Anyone can apply for sponsorship during the beta period.
Earnings Timeline
Most likely, developers with an existing following or active involvement within their respective communities could see the most benefit within the first 12 months. A developer with visibility who provides quality contributions could see short-term gains more quickly than a developer who contributes only every once in a while, according to Willem Luijt, LEAD backend developer at Endertech.
"Since GitHub is giving 100 percent of the sponsorship — including covering payment processor fees — during this initial 12-month period, open source developers who choose to promote themselves within their communities could receive slightly more funding before having to account for fees as this program goes on," he told LinuxInsider. "But as this sponsorship should be considered more of a tip jar than a source of primary income, any little bit helps."
One downside could be when an individual developer decides not to contribute to another's project without being sponsored, Luijt cautioned. While that may not be the case for any particular community or specific individuals, there is always the possibility that someone could act singularly to choose this path in the future.
"The nature of open source is sharing," he pointed out, "and many developers who contribute to open source may care too much about their community and work to go against the good they are doing. So this should be a rare occurrence."