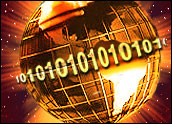 SCVNGR, a Boston-based company that offers a mobile real-world game ofthe same name, announced on Tuesday that it's going global.
SCVNGR's a social game based on geo-location that lets players link upwith friends on Facebook and Twitter.
The game's simple — players check in to different spots, such asstores and public places, complete challenges and earn points. Theyget real-world rewards such as discounts on purchases.
In order to take its game world-wide, SCVNGR needed new technologies, so it enlisted the help of the Google Places API. In addition, Google Ventures led a consortium to raise a second round of fundingworth US$4 million for SCVNGR earlier this year.
Neither SCVNGR nor Google responded to requests for comment by press time.
SCVNGR's Guts
The SCVNGR game is location-based. It uses global positioning systems(GPS) and databases of destinations to automatically serve up players'locations.
Previously, SCVNGR reportedly used geolocation services from MixerLabs' GeoAPI, but that was focused on companies inthe United States.
SCVNGR switched over to GooglePlaces in order to go global.
Players create and complete challenges tied to their locations. Theyget points for completing their challenges, which they can redeem atabout 12,000 locations for real products and gifts or discounts. Theycan also complete and build challenges.
SCVNGR's default interface is in English, but content can be added inany language.
A free app for the iPhone and Android phones was released Tuesday withSCVNGR 3.5.
SCVNGR 3.5 has a new dashboard layout. It lets players comment onfriends' activities in real-time or give them an extra point for doingsomething. The "Social Map" feature lets players geolocate theirfriends. SCVNGR 3.5 has a new activity, Stream, which groups activitiesinto visits to show players where their friends are and what they aredoing.
The Power of Mobile Marketing
For a fee, enterprises and organizations get their locations placed in the game.SCVNGR's website claims about 1,000 companies and organizations in 20countries have signed on as customers. They include PrincetonUniversity and the Smithsonian Institute. Another is Journeys, whichmarkets to teenagers.
SCVNGR isn't alone in offering location-based services. Twitter addedgeolocation to its services and is offering up ads in the Tweetstream; Foursquare and Gowalla have been letting consumers trackfriends' whereabouts and earn rewards for going to brick-and-mortarbusinesses for some time.
However, SCVNGR's possibly the only one that's going worldwide. One ofthe markets in which it plans to have a presence is China, although its tieswith Google might hinder rather than help it there given thestrained relations between China and Google.
"It might be very challenging for them to go into China, but hopefullythey have a plan," Laura DiDio, principal at ITIC, told TechNewsWorld."Still, we don't know if there's anything in China right now thatrivals SCVNGR."
SCVNGR has raised about $5 million in all, with a consortium led byGoogle Ventures kicking in about $4 million in the second round inJanuary.
Marketing Is a Dicey Business
However, competition may impede SCVNGR's potential as a marketing tool.
"Games like this could become yet another marketing tool for business,but the question is, how many will the market sustain?" asked RobEnderle, principal analyst at the Enderle Group. "This may not scaleto many firms, but a few games could easily capture the imaginationsof enough people to make the model viable for the most popular ofthem."
Still, SCVNGR could make some decent money, at least in the short term.
"This is potentially a better way to engage people than many of themore traditional methods because it builds the marketing into what theuser does instead of making it a distraction as most marketingprograms do," Enderle told TechNewsWorld. "So the engagement ispotentially higher and the value to the advertiser is potentiallygreater as well."
Further, it's difficult to predict consumer demand.
"Kids may love this one, but it's hard to guess what will go viral,"Enderle said.
Take "Farmville," for example. It was highly popular at one time, butseems to have lost some mindshare.
"I haven't seen too many people playing 'Farmville' on Facebook lately,"ITIC's DiDio said. "Competition in this area is very fast-paced."