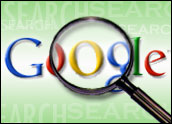 Shopping for clothes online has always been challenging for shoppers, but Google thinks it can make it less so with its new Boutiques offering.
Boutiques uses a combination of cutting-edge search technology and expert opinion to enable apparel shoppers — right now, limited to women — to create customized boutiques for putting together just the right look they want or to emulate celebrity or fashion favs at specialty shops based on those taste-makers' styles.
What makes shopping for "soft" goods, like apparel, difficult is that text-only search techniques fall short in producing results that meet a shopper's expectations.
For example, when buying a "hard" item like a digital camera, you can look at a list of specs — resolution, zoom magnification and such — and find what you want. Looking at the size, color and fabric type of an apparel item, though, doesn't come close to producing a satisfying result.
Complete the Look
The first step Google took to address that problem was to create a system to accurately classify apparel. "If someone comes to a music site, they don't want Rock mixed with Country mixed with Classical," Google Director of Product Mangement Munjal Shah explained to TechNewsWorld. "They want to see things cleanly categorized."
To properly categorize apparel, Google hired 100 fashion students who tagged 50,000 clothing items by genre. That information was fed into Google's computers to create an algorithm to accurately classify clothing into genres.
Classification alone isn't enough to meet apparel shoppers' expectations. They're also concerned with how items fit together. They want to know what shoes or purse goes with what dress. Again, Google resorted to wetware to address the challenge. It hired a designer to codify fashion rules that became the basis of an algorithm for matching apparel items. So if a shopper hovers over an item, a pop up window will appear making appropriate suggestions to "complete the look."
"Nowhere on the Web has someone built an algorithm to do this," Shah asserted. You can go to GAP site and complete-the-look for the items they pull out, he explained, but you can't do it for any item on the site.
Challenging Visual Analysis
In addition constructing algorithms from expert opinion, Google has incorporated advanced visual search technologies into Boutiques that analyze the silhouette and color of items.
"You'd think color would be easy," Shah said. "You look at the picture, you look at the RGB codes, and you're done."
The problem with most fashion photography is the item isn't taken by itself, he explained. Other objects in the photo can muddle the analysis of an item — a model's hand obscuring a portion of the item, for instance, or her hair color appearing to be part of the color of the item.
That makes it difficult to categorize the item for search purposes. If you can't cut the item out from its background, you can't properly analyze things like color, pattern and silhouette, Shah said.
"So we created special computer vision technology just tailored for fashion that looks inside the photograph and really cuts out the item from its background," he explained.
Kooky Inspirations
While the search technologies in Boutiques give shoppers tremendous power to create their own looks, some just want to emulate others, namely taste makers like celebrities and fashion designers. "Personalization is great, but most people are lazy," Shah opined. "Most people will come into the site, find somebody who they view as their style twin, and go to their boutique."
The taste-maker boutiques are similar to the personal boutiques in that recommendations are based on algorithms based on rules — only in this case, the rules are based on the tastes of folks like Christiano Siriano, Oscar de la Renta, Diane Von Furtenberg, Debi Mazar, Elisabeth Moss and Jane Krakowski.
As is often the case with rules-based systems, the results can be a mixed bag, pointed out Lynn Rognsvoog, a designer with Creative Circle Media Consulting inEast Providence, R.I., who reviewed Boutiques on the iPad app Google created for it.
"Snooki, who is on the iPad app but not on the boutiques.com website, would totally wear the items in her favorites list, such as L.A.M.B.'s Zelia Heel — on sale for (US)$257.99 at Heels, and available in my size!" she told TechNewsWorld. "But I find myself wondering whether the 'inspired by' items are tagged by a human or an algorithm.
"Some of the groupings are just plain kooky: I'm not at all convinced that the ransom-note style See by Chloe cotton t-shirt is inspired by Marchesa, a designer of glamorous gowns," she added.
Long Tail of Visual Search
With Boutiques, Google is addressing some of the challenges facing retailers trying to sell apparel online, according to Jeffrey Grau, a principal analyst with eMarketer in New York City.
"With something like apparel, people want advice," he told TechNewsWorld. "Being able to see stores from people who are respected can give you some confidence in what you're buying."
Aside from advice, Google is also bringing ambiance to online apparel shopping, he added.
"Going into an apparel store can be an exicting experience," he said. "It's fun. You lose a lot of that shopping online. Google has created a site that's fun and entertaining."
The technologies used in Boutiques, especially those involving visual search, can be a precursor to what search will look like in the future, according to Jonathan Allen, director of Search Engine Watch.
"You could couple a Boutique-like experience with Google TV so you could pick an item of clothing worn by someone on the screen and search for related items immediately on the Internet," he said.
"The long tail for visual search is TV," he added.