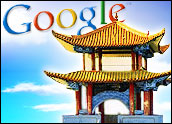 Google is joining five other companies to lay a 6,200-mile undersea cable linking the U.S. and Japan.
Its partners in the so-called Unity cable project are telecommunications providers Bharti Airtel, Global Transit, KDDI, Pacnet and SingTel.
Construction, to cost about US$300 million, will begin immediately.
Across the Pacific
The Unity cable will connect Los Angeles and other sites on the West Coast to Chikura, which is off the coast near Tokyo.
At Chikura, it will be connected to other cable systems serving other Asian countries.
That's not surprising because "much of intra-Asia capacity hubs through Japan," Eric Schoonover, an analyst at TeleGeography Research, told TechNewsWorld.
NEC Corporation and Tyco Telecommunications will construct and install the cable.
Increased Capacity
Initially, the Unity cable will have five pairs of optical fibers, with each pair having a capacity of up to 960 Gbps (gigabits per second).
It can be expanded to have a total of eight pairs of optical fibers.
That capacity may be needed desperately: The Asian region is "one of the fastest growing regions in the world in terms of the Internet," Schoonover said.
According to the TeleGeography Global Bandwidth Report, 2007, trans-Pacific bandwidth demand grew at a compounded annual growth rate (CAGR) of 63.7 percent between 2002 and 2007. Total demand for capacity is expected to double roughly every two years up to 2013.
That's because "the trans-Pacific market has been under-served compared to the trans-Atlantic market, and there's a lot of demand for more connectivity," Schoonover said. "The trans-Pacific market is also a longer route and prices for purchasing capacity are eight times higher than capacity on trans-Atlantic cables."
The Players
Google's partners in the consortium are major regional telecom providers.
Bharti Airtel is India's leading integrated telecom services provider, and has 60 million customers.
Global Transit, headquartered in the Malaysian capital city of Kuala Lumpur, operates the fastest growing IP Transit network in South Asia, and is an affiliate of The AIMS Asia Group, a pan-Asian operator of network-neutral data centers.
KDDI is the only Japanese information and communications company that provides all communications services, from fixed to mobile.
Pacnet owns and operates EAC-C2C, Asia's largest privately owned submarine cable network, comprising about 23,000 miles of cable with a capacity of up to 10.24 Tbps (terabits per second). It is headquartered in Hong Kong and Singapore.
SingTel, which is Singapore's national telephone company, offers voice and data services over fixed, wireless and Internet platforms, and with its regional partners is Asia's largest multi-market mobile operator, serving more than 172 million mobile customers in eight markets.
Why Google?
Is Google trying to expand into the telecommunication services industry too?
Not in the least. Google "is not competing with telecom providers," said Francois Sterin, Google's manager of network acquisitions. Rather, Google needs the increased capacity the cable will bring.
"One of the biggest challenges we face is staying ahead of our broadband capacity needs, especially across Asia," Stern said. "The volume of data we need to move around the world has grown to the point where, in some cases, we've exceeded the ability traditional players can offer."
Google is expanding worldwide, Eric Paulak, managing vice president at Gartner, told TechNewsWorld
"While Google is building Googleplexes around the world, it needs to ensure that, when there are network outages, both it and its customers are not impacted or at least not shut down," Paulak said.
"We believe that Google is balancing the need for greater global network redundancy with the long term financial benefits of capital expenditures — which is what this will be — versus paying someone for bandwidth on an on-going basis," he added.
Because the trans-Pacific route is so expensive, another cable "will drive prices down and that will benefit Google not only because they own capacity but when they purchase capacity on other cables as they'll have to for diversity," Schoonover said.
Target Dates
The Unity cable is planned to come online with its initial capacity in the first quarter of 2010.
Schoonover thinks the consortium is being too optimistic, however. "They may have trouble meeting that deadline because there are supply constraints in submarine cable construction and in the submarine deployment industry," he said.
When the submarine cable industry crashed around the turn of the millennium, cable manufacturing companies moved into other industries; and cable deployment ships moved into the oil and gas industries, where "they make way too much money there to move back," Schoonover said.