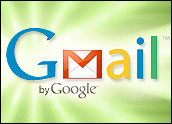 Google released on Tuesday a plug-in to its Google Apps arsenal thatcould be the last push needed to nudge some businesses into fully adoptingits cloud computing services.
The product, Google Apps Sync for Microsoft Outlook, works withthe Premier version of Google apps, which costs US$50 per business user per year,as well as the free educational version, which is limited to50 user accounts. The software plug-in will allow enterprise users toadopt Google's email services without without forcing a migration tothe Gmail user interface, according to Google.
"Barriers to adopting cloud computing have been falling away over thelast few years," Andrew Kovacs, spokesperson for Google, told TechNewsWorld. "Now, broadband connections are ubiquitous, and the recent release of Gmail Offline removed another barrier to migrating.There is no reason now for businesses not to switch."
A vocal yet small minority in the overall enterprise workforce — about 5 percent — balk at giving up Microsoft Outlook, he explained. Google Apps Sync for Microsoft Outlook is designed the get them into Google products without changing the interface.
Piecemeal Adoption
Rather than offer businesses a take-it-or-leave-it proposition inmigrating completely to the Google cloud, companies might now use someor all of Google's services. For instance, users are able to keeptheir Outlook client for email and other tasks, rather than take the time to learnthe Gmail interface.
At the same time, back-end functions and data storage would go toGoogle. This would free up a company's own servers from runningMicrosoft software, said Kovacs. Google has seen a steady swelling ofinterest in adopting its online services over the last few years, he said.
Who's Adopting Whom?
In essence, Google's engineers pulled off an end-run around Microsoft.Google developed the plug-in technology without bartering any businessdeals with Microsoft or entering into any special cooperation, Kovacs said.
However, Microsoft denied that Google's development represents a business threat. Instead, Microsoft sees Googleas merely following existing licensing agreements.
Microsoft was encouraged by the continued support for Outlookfrom leading email providers, said Eron Kelly, senior director of the businessonline services group for Microsoft, noting that Google has joined some of themost popular email server providers, including IBM, Oracle, Yahoo and Zimbra,which have offered connectivity to Outlook for years.
"After the recent Exchange ActiveSync licensing agreement, this is acontinuation of Google's adoption of Microsoft's market-leading emailtechnologies to piece together a messaging experience across the PC,phone and Web," Kelly told TechNewsWorld. "All Google needs to do is host Exchange and they couldoffer the full meal-deal. Specifically, with Microsoft OnlineServices, we've got a great partner program with over 4,000 partnersacross the globe, and we'd welcome them to join."
Sour Grapes?
Customers who migrate to Google's cloud will not receive all ofOutlook's features. The draw will likely be the ability to simply manage their email accounts from one place,according to Microsoft.
"With Gmail as a back-end to Outlook, customers will not experiencesymmetry across the Web, PC and Phone. This is not full MAPI supportacross all functionality, which means there will be feature gaps forusers," Kelly said.
Google's Outlook connector only provides the common Outlook features.For example, when organizing email, Gmail only offers theability to tag email. Outlook's approach is to allow users totag and/or file email, Kelly explained.
In this case, Gmail forces usersto adopt their metaphor, which could cause confusion, he said.
Also, Gmail does not permit users to organize their in-box by conversation,to, or from, as they can in Outlook. Also, Google's approach requiresa user-wide rollout which is a burden to IT, according to Kelly.
That equals extra costs for IT to train and maintain what iseffectively a different experience for the Web users and the clientusers — or for the same person who wants to use both, he said.
Google Features
Key features that are included in the Google Apps Sync software include email, calendar,and contacts synchronization. For email, the plug-in uses the offlineGmail protocol, which is much faster than IMAP or other methods,according to Google.
Free/Busy lookup and Global Address List functionality enable scheduling regardless of whether users on either end haveOutlook's calendar or Google Calendar.
A two-click data migration tool lets employees copyexisting data from Exchange or Outlook into Google Apps.