Google company Motorola has announced a new smartphone that will be designed, engineered and assembled in the United States — the Moto X. It will be manufactured in a factory in Fort Worth, Texas.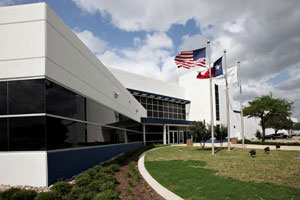 "There are more than 130 million smartphones in use in the U.S., but not one of them is made here. That changes with Moto X," Motorola spokesperson Danielle McNally told TechNewsWorld.
"Motorola has more than 50 percent of its sales volume coming from North America, so it makes sense for them to stay close to their customer base," noted Wayne Lam, a senior analyst at IHS iSuppli.
Given the high cost of production in the U.S., can an All-American smartphone compete with market leaders Samsung and Apple, which take advantage of lower manufacturing costs in developing nations? Consumer attitudes could be a key factor.
"Particularly in the middle of the country and in the Northeast, U.S. brands appear to do far better," remarked Rob Enderle, principal analyst at the Enderle Group.
Motorola is also looking into advanced technologies, company CEO Dennis Woodside and advanced R&D head Regina Dugan said at AllThingsD's D11 conference on Wednesday.
X Marks the Spot?
The Moto X's processors are made in Taiwan, and its OLED screens will be sourced from Korea, but 70 percent of the assembly will be done at Fort Worth.
"The supply chain is still in Asia, and the case and componentry will probably arrive in Texas preassembled," iSuppli's Lam told TechNewsWorld. "They can save on logistics and respond to customer demand more quickly."
Further, the Fort Worth factory will likely be highly automated. Motorola said it will hire 2,000 workers, but "they could invest in automation and quality and not necessarily in workers per se," Lam suggested.
Lower import duties, and possible receipt of financial incentives at either the state or federal levels — or both — might further cut Motorola's costs, Enderle told TechNewsWorld.
"It's all about being close to the point of consumption, and the U.S. is a key market for us," Motorola's McNally said. "We also think this will open up some really cool possibilities."
Other Smart Motorola Tricks
The Moto X, which likely will compete with the iPhone, will be the headliner of a new product portfolio that could help Motorola revive its failing fortunes.
One of the new smartphones Motorola will unveil between now and October has sensors that make it contextually aware.
Back in 2009, Google and Apple both filed patents for context-aware smartphones that would, among other things, build profiles of how users behave and tailor their user interface accordingly.
We may someday see user interfaces that rely more on voice recognition and smartphones that might be contextually aware enough to sense users' emotions.
Other players also are looking into contextual awareness.
Since 2010, Intel has been working on a context-aware application programming interface that would tie in sensors with social networks and preferences and make suggestions to users. This engine was being tested in an app developed by travel guide firm Fodor's.
Microsoft Research has been investigating contextually aware mobile devices as well.
Meanwhile, Motorola's R&D department is working to solve the problem of authentication. One option is tokens or fobs with near field communication technology, which is used in Google Wallet.
Alternatively, users could have electronic tattoos similar to bar codes that would authenticate them to their smartphones — or even swallow a pill equipped with a chip and an electronic switch powered by a battery charged by the acids in a user's stomach.
Electronic tattoos are already being used for authentication. Some years back, this reporter saw a Japanese computer expert use a bar code tattooed on his palm to authenticate himself to his laptop.
These futuristic technologies "show Motorola is looking for opportunities," Lam said.
Taking On the iPhone
Motorola's revival efforts may be part of Google's strategy to best Apple in the mobile market. The two have been going head to head, but Google's Android operating system unquestionably dominates Apple's iOS.
However, the timing of the Moto X launch may need rethinking. Samsung is expected to unleash the Galaxy Note III in early September, and Apple is expected to release its iPhone 5S around that time as well.
The Moto X launch could get lost in the hoopla.
"Google tends to undermarket," noted Enderle, "and I doubt you can beat Apple by undermarketing them."