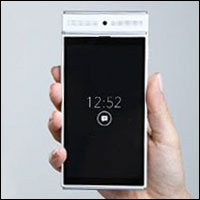 Google is ramping up its plans to bring the Project Ara modular smartphone to market by scheduling the first developer conference for the device.
The company will hold the conference on April 15-16 at the Computer History Museum in Mountain View, Calif. A limited number of developers will be able to attend the conference in person, but anyone can participate online through a live stream and interactive Q&A.
Project Ara's aim is to allow consumers to fully customize their smartphones by swapping interchangeable components in and out. The device has a core frame, called an "endoskeleton," that holds the other components together.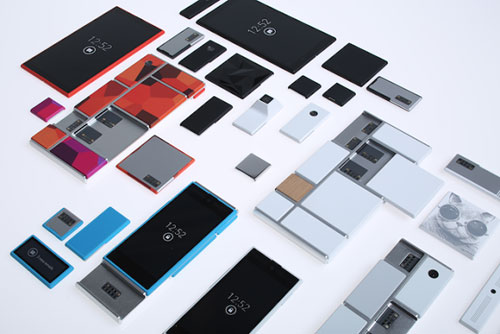 Users can change the modules depending on their needs and preferences: They might wish to have an extra battery in place of a camera, for example, or to exchange a large touchscreen for one with a physical keyboard.
Module Developers' Kit
The April event is the first of three Ara developer conferences Google plans to hold throughout the year. It will focus on the alpha release of the Ara module developers' kit, or MDK, which will provide developers with everything they need to create a module for the device, according to Google.
The open platform specification and reference implementation is likely to be released in early April, which is later than the previously announced winter window.
The conference will walk developers through current and planned features of the platform, including briefings and feedback sessions on the MDK, and unveil prize challenges. Google will reveal the full conference schedule in the next few weeks.
The Ara project accelerated after a Dutch design student revealed his idea for a similar initiative last year. Google has teamed up with Dave Hakkens, the creator of the Phonebloks concept, to cultivate his community of more than 950,000 supporters.
Vast Potential
"The potential for Project Ara is vast, at least if you consider the idea of easily customizable commercial smartphones important," said Charles King, principal analyst at Pund-IT.
"Personally, I love the idea of choosing phone features as easily as you would configure a Dell PC. Like other Google moon shot projects, [its success] depends on enticing and exciting developers. They'll be doing a lot of the Project Ara heavy lifting," he told TechNewsWorld.
"Does Google have everything it takes to lead in this [smartphone-driven] world? No, no one does," telecommunications analyst Jeff Kagan told TechNewsWorld. "However, Google wants to attract all the ideas and people that will be involved with this new world. That's the entire point of Project Ara."
Google wants to attract "app developers large and small — and new and old companies with ideas who want to change the industry," Kagan suggested.
Early Advocates
"This is a really interesting project but very different, and folks likely want to see if there are opportunities with the initiative," Rob Enderle, principal analyst at the Enderle Group, told TechNewsWorld.
By inviting developers to a conference at this stage, Google will "get early advocates and likely get some ideas they hadn't thought of," he noted.
"I have to say that this is really a moon shot project," Jim McGregor, principal analyst at Tirias Research, told TechNewsWorld.
"I don't see how this is going to get off the ground. How do you test and certify each potential phone configuration?" he wondered.
"How are these going to be less expensive than the solutions from [original equipment manufacturers] that have volume component-buying capabilities and mass production efficiencies? How are these piecemeal phones going to be competitive on features and functions? And how are you going to ensure that applications and user interfaces operate properly?" asked McGregor.
"From my standpoint, I am interested in this project because it offers me a cellular platform that I might be able to use in a different form factor and manner, such as [Internet of Things] applications," he continued. "However, I don't see the value in recreating the wheel."
Risk Factor
Whether Ara will prove a success remains to be seen, but Google is unlikely to be risking much with the endeavor.
"At this point, I don't see a lot of risk for Google," Pund-IT's King suggested.
"The company is leveraging already-existing assets, and I doubt it's made significant additional investments. If Project Ara lifts off, it could be a win-win for all involved," he said.
"The risk is small and will mostly be taken by those that actually build hardware," said Enderle. "It is an interesting idea, but one I think Apple would have been better at, because they'd focus more on the user experience. Google will likely focus more on doing everything they can — and create a bit of a mess at first."