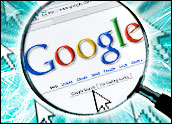 Google has expanded its search engine to include personal results, profiles and Google+ pages related to a given search.
The new search capability, called "Search Plus Your World," was announced Tuesday.
A search can now turn up relevant Google+ posts and photos from the searcher's friends as well as the searcher's own private photos. It can bring up the profile of the person being searched for and take the searcher to communities of people discussing that topic on Google+.
Everything's encrypted with the Secure Sockets Layer (SSL) protocol, which Google recently began using to encrypt Gmail.
The expanded search feature is being rolled out to Google users. Those who don't want it must opt out.
"From an ethical perspective, Google should have asked users' permission, but like most services that track online user activities, the norm is [to be] opted in by default," Darren Hayes, CIS program chair at