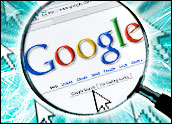 Google promoted its Social Search experiment to beta status on Wednesday.
Social Search adds information and images from users' public pages tothe results of online searches conducted by members of their socialnetwork.
Users need a Google profile to get results from Social Search.
Circles of Friends and Content
Social has been added to other Google applications like Google Images, so when people with a Googleprofile conduct a search on images, they may get pictures theirfriends and other online contacts have published publicly onphoto-sharing sites like Picasa Web Albums and Flickr.
Online searches for answers to questions will also pull in publiccontent from friends and contacts on the Web such as blog pages.
Links labeled "My social circle" and "My social content" will appeartogether with results of online searches. The first lets users checkout their social circles; the second lets users see the connectionsand content behind social search results.
Social Search provides transparency about connections by showing usersthe other individuals with whom they are connected — and through which services — every time queryresults show information from people in their social circle, Googlespokesperson Jake Hubert told TechNewsWorld.
Google is labeling its social search feature a beta version because itexpects to expand those capabilities. "We're leaving a 'beta' label onsocial results because there's a lot more we can do," Social Searchproject staffers Maureen Heymans and Terran Melconian wrote in theGoogle blog post announcing the feature's beta release Wednesday.
Getting to Know You
Could this new social dimension impact users' privacy? People tend tohave friends with different degrees of closeness, from those with whomwe are merely civil to those with whom we share much of our lives.Could social search blur those lines and create unlooked-for intimacywith people we only consider acquaintances or business contacts?
Google's party line boils down to what boxers hear from referees inthe ring: Keep your guard up and protect yourself at all times.
"All the content that shows up as part of Social Search is alreadypublicly available through Google.com and other search engines today,"Google's Hubert pointed out. "Social Search simply makes it easier tofind relevant information from your social circle.
"If you don't want this content to be surfaced as part of SocialSearch, you can remove it from your Google profile, your other onlinesocial services, or from the Internet entirely," Hubert said. "You canalways add or remove links on your Google profile, and can also blocktheir Gmail chat contacts or remove contacts from their friends,family and coworker groups in Gmail."
Watch What You Post
However, removing content from the Internet is not as easy as itsounds: Cached pages can last a long time.
That could spur changes in what people post on the Web. "Many peoplemay not fully understand that what they put up on the Internet isindexed and can be found by strangers," Rob Enderle, principal analystat the Enderle Group, told TechNewsWorld. "Social Search will likelyget people to think more about what they put up online."
There may also be increased danger from online predators. "This raisesadditional risks associated with making folks you don't know digitalfriends, and both children and the elderly are likely initially tobecome more exposed," Enderle said.
Google's response: "The most important thing to note about SocialSearch is that all the content that shows up as part of Social Searchis already publicly available through Google.com and other searchengines today," Hubert said. "Social Search simply makes it easier tofind relevant information from your social circle."
Online predators already exist, Enderle pointed out. While SocialSearch could make it easier for them at first, it could put more focuson bad practices and lead to safer behavior, he said.
Stronger laws to protect people online may not be far off, and SocialSearch may help speed up the creation of legal protection, Enderlepointed out.
The Federal Trade Commission is holding a day-long public roundtable Thursday in Berkeley, Calif., exploring the privacy challenges postedby developments in technology. Another such meetingwas held in December in Washington, D.C.; a third, also in D.C., is schedule for the future.
"The government is already looking at privacy issues surrounding someof these practices, so Social Search could also force changes in thelaw which could better protect Internet users," Enderle said.