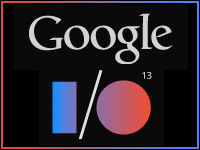 Google Maps, already the de facto standard for online and mobile maps, is breaking new ground with added capabilities announced on Wednesday at the Google I/O Conference in San Francisco.
Maps will get 3D views, speech recognition, enhanced voice search capabilities and will leverage artificial intelligence, among other things. Google Maps for mobile is also being enhanced.
The company is also added to Google Now, and it is stepping up its push into the education market.
"Google Maps are now well beyond the competition in the consumer space, not only for what they announced but for street views, the new 3D views, integrated social aspects and recommendations, new routing, and the list goes on," Brian Blau, a research director at Gartner, told TechNewsWorld.
"Google is improving its strengths and using other in-house innovations to improve its offerings," said Jim McGregor, principal analyst at Tirias Research. "Ultimately most applications will be in the cloud in some form, so the more you can offer and the better experience you can provide, the better positioned you are for the future."
Google Maps' New Features
Voice recognition has been integrated into Google Maps together with artificial intelligence, so the application can understand a user's intentions and needs in a series of queries. For example, if a user asks verbally about the location of a town, then asks how to get there without naming the town, the application will infer the user is asking about the town named in the first query.
Google Maps will be customized for each user. Results will have more information than just place names, and the additional information will be displayed in floating cards rather than in a separate pane.
The application will also be able to learn about a user's favorite locations.
Google Maps for mobile devices will be able to reroute destinations automatically to avoid problems on the road, and alert users of traffic incidents. Responses to queries will be updated in real time.
The new Google Maps is based entirely on vector imagery and delivered through WebGL, meaning the maps will download and display faster than before.
"Super maps like Google Maps will be increasingly important in the future as more vendors start tying them with big data, artificial intelligence — Google Now , social networks, smart algorithms and smart sensors," Julien Blin, a directing analyst at Infonetics Research, told TechNewsWorld.
Google! Now!
Google Now is getting new cards for public transit, reminders, TV shows, music, video games and books, bringing the total number of cards to 23.
This mobile assistant works by recognizing actions a user performs repeatedly, such as accessing calendar appointments or search queries. It leverages Google's Knowledge Graph project, which is a knowledge base containing information gathered from various sources.
Knowledge Graph will integrate statistics and serve up related statistics in response to queries Google Now anticipates a user will make.
"Google Now is at the core of Google's speech recognition and natural processing technology," Blin said. "To me, it's the future of Android, not the mobile OS itself. You can even argue that it's the future of Google's search business."
Voice recognition and natural language processing are two major focuses for Google.
Google in Schools
Google is pushing to put Chromebooks in schools, and plans to launch Google Play for Education in the fall. It will be accepting submissions for apps from devs this summer.
Google Play for Education will have learning apps. It's being piloted in the town of Hillsborough in California.
"I think pushing Chromebooks at schools and other vertical business segments is a better bet than trying to get to them through the consumer market, which was already burned with Netbooks and does not appear to be thrilled about Ultrabooks," Tirias Research's McGregor told TechNewsWorld.
"Adding Google Play for Education may get the platform past some of the other perceptions," he added, "and garner further support for future expansion into other segments."