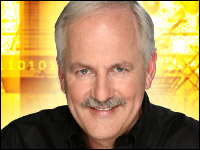 Last week, there was uproar about a rumored secret negotiation between Google and Verizon that, if successful, would result in Google customers getting better bandwidth.
At the core of this controversy are three things: a lack of adequate action by the sitting administration; a lack of consistent definition of the concept of "Net neutrality," and the communistic nature of the definition that appears to underlie this outrage.
Since this core concept of "equal to all" is fundamentally flawed and should be objectionable under the capitalistic model that currently maintains the U.S., I think this is worth discussing this week.
I'll close with my product of the week: a speaker for your MP3 player that won't get you killed if you use it while riding on a bike.
Communism vs. Socialism vs. Capitalism
The scary part about Communism isn't its core economic concept — from each according to ability and to each according to need. That sounds eminently fair, particularly if you have a lot of needs and not a great deal of ability.
The scary part is that communism typically requires a major change in how the government is run, and there's a tendency to want to kill whomever was running it before. There is no wonder that it makes those currently in power nervous.
A bigger problem for the rest of us is that it doesn't seem to work very well.
Socialism is more benign, in that it operates within a capitalistic structure, where the government takes control of the resources. It's more like "from each according to ability and to each according to deeds," which at least suggests you'll get more if you do more — but with the government in place to make sure there is no cheating.
Capitalism eliminates the controlling aspect of government and could be summarized as "you earn it, you own it." Basically, government exists to ensure ownership and protect the owner.
We live in a constant state of conflict between these concepts. The first tends to unfairly favor those who don't contribute much and penalize those who do, and it ignores the risk/reward nature of how people are motivated. However, it appears to take the best care of the least capable.
The second puts too much power in the hands of government officials and unions, and it can significantly stifle creativity and limit success. However, it also provides good balanced (relatively) protection over its citizens and natural resources.
Capitalism tends to provide the least individual and resource protection, but it offers the greatest opportunity for innovation and economic growth.
Netting this all out, with communism, the people collectively own everything; with socialism, the government controls everything regardless of ownership; and with capitalism, the people individually own everything.
You could argue that China is in the process of shifting from Communism to Socialism, and the U.S. is in the process of shifting from Capitalism to Socialism, and that communism sounds best to the least advantaged but sucks in practice.
Personally, I tend to favor capitalism but then I grew up here.
Net Neutrality and Making Things Worse
While the concept goes back to the 1860s, the term "Net neutrality" is new, and as I've already mentioned, the definition is far from consistent.
As it's used in the discussion surrounding the alleged Google and Verizon negotiations, the term appears to suggest equal access to network bandwidth for all, and this overlays the current dispute over whether the FCC should regulate this mess. I would generally favor the FCC taking a heavier role, but given how the current administration screwed up healthcare reform, contributed to the BP disaster, and botched the stimulus, I'm more than a little worried that it will make this worse — not better.
So, to net it out, "Net neutrality" seems to mean — in the current context — equal access to all with no government oversight. When you pull out the government, you take out socialism, and when you remove the rights of ownership and place the benefits broadly on the least able to pay for them, you have communism.
It isn't yet clear if socialism will work in the United States, but given that pure communism didn't work in the USSR and China, it is doubly doubtful an equivalent concept — albeit with a vastly more acceptable "Net neutrality" name — will ever work.
Wrapping Up: Protecting a Critical Resource
I was sent a cartoon the other day that that asked "How will we compare Bush and Obama?" and then answered, "One was stupid the other did stupid things." Strangely enough, I found it too close to the truth to be funny.
In hindsight, it seems President Bush couldn't get much done, while Obama does a lot of stuff really badly. That wasn't what "change I could believe in" meant to me. I didn't want to jump from the frying pan into the fire — I wanted to stop burning.
The Internet is the critical resource that defines the U.S. It largely started here, the companies that most benefit from it — from Cisco to Microsoft — pay taxes and live here, and the Internet is how American citizens get access to the information we need to effectively carry out our lives. Much of what the country does to advance will require elimination of the current Internet bottlenecks, and quickly.
As a result, providing the necessary bandwidth should be one of the highest priorities, yet the U.S. lags on everything from security to bandwidth to access against countries like Singapore and Korea.
It is hard to blame Google and Verizon for trying to collectively address their own unique issues by hammering out a solution, given that the government can't seem to even decide who will regulate the Internet — let alone what rules will be applied when it is regulated.
The concept of guaranteed class of service is critical to emerging technologies ranging from telepresence (used for things like remote medicine and to keep our sorry butts off planes) to onine gaming, like OnLive's service. This is because there is far too little bandwidth to go around at the moment, and not dealing with the problem at all isn't turning out to be the better path. Favoring a concept that, as defined, appears closer to communism than capitalism seems particularly whacked in the U.S., but maybe I'm just old fashioned.
In short, we shouldn't be getting upset with Google and Verizon for trying to fix their problem. We should be getting upset at the U.S. government — both parties — for not giving Google and Verizon a better alternative.
Product of the Week: Tunebug Shake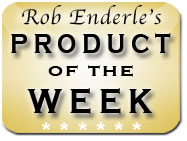 My wife likes to listen to her iPod when she is our riding her e+ electric bike and pulling the dog trailer. OK, that sounds too geeky even to me… In any case, she typically uses a headphone, which means she can't hear the traffic around her, and she tends to like to weave in and out of traffic a bit.
That combination can certainly lead to a painful moment, and I'm sure my pups, if they could talk, would want me to find a better solution than headphones.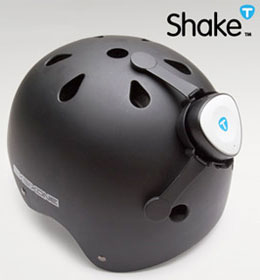 Tunebug Shake
I sort of did with the Tunebug Shake, which mounts on top of your bike (or ski) helmet and provides you with tunes without covering your ears. I say "sort of," because attaching this to my wife's helmet was somewhat difficult, and getting an iPod to work with the built-in Bluetooth in the device is generally pointless (only works on the touch and my wife prefers the shuffle when she rides).
Fortunately, the device comes with a cable — which is no worse than a headset — but it really had me wishing either that Apple would work better with Bluetooth or that my wife would use a product that made better use of it.
It definitely works better with a mountain bike or ski helmet, because they provide a better mounting surface (on the website, that is the type of helmet Tunebug features).
Tunebug also has the Vibe, which sits on a table and can actually do a nice job of filling a small room with sound without requiring too much carry space (Tunebug gave me one of each to play with).
In the end, I think any product that can help make our loved ones safer is a natural for product of the week, and the Tunebug Shake clearly — with the right helmet — makes the cut.
---
Rob Enderle
is a TechNewsWorld columnist and the principal analyst for the
Enderle Group
, a consultancy that focuses on personal technology products and trends.