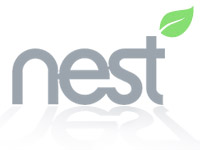 Google-owned Nest Labs, maker of smart thermostats and smoke detectors, this week launched a developer program along with partnerships that already have products on offer.
Partners include Jawbone; LIFX, which makes smart WiFi-enabled light bulbs; Logitech; and Mercedes-Benz, which will offer models that allow owners to remotely control the Nest device.
Nest also plans to integrate its products with Google Now, so users can control their thermostats using voice commands on Android devices. That announcement served to enhance fears raised by privacy advocates when Google purchased Nest in January.
Those who use Google Now to control Nest "will need to accept Google's user privacy and security policies, overriding Nest's policies," Adarsh Krishnan, a senior analyst at ABI Research, told TechNewsWorld.
Nest Security
Nest will provide developers with APIs, code samples, and testing tools for building apps on iOS, Android and the Web. It also is working with the Stack Overflow community.
For security, Nest is working with the OAuth 2.0 and SSL standards.
However, the vulnerabilities of SSL "are an issue, particularly when you consider Heartbleed," Michela Menting, cybersecurity practice director at ABI Research, told TechNewsWorld.
Privacy Fears
Nest's privacy policy "clearly limits the use of customer information to providing and improving Nest's products and services," said cofounder Matt Rogers when Google bought the company.
However, Google intends to connect some of its apps to Nest to let users control their devices through Google Now, he said. Users will have to opt in to let Google access their information.
In any case, Google can force Nest to change its policies to better fit in with its own, and "that's what has many of us concerned," Rob Enderle, principal analyst at the Enderle Group, told TechNewsWorld.
"There's a list of stuff that suggests Google can't be trusted," he pointed out.
Nest's communication of data about individuals and their homes "will involve a lot of personal information that could be easily obtained by a third party," ABI's Menting remarked. "Privacy violations as well as loss of personal data are at the core of this issue."
Expect the battle over data collection and privacy to continue, predicted Vikrant Gandhi, a principal industry analyst at Frost & Sullivan.
Enter the Internet of Things
Nest's announcement with Mercedes-Benz "showcases Google's traction in in-car systems in contrast to Apple, which is gaining significant traction with iOS adoption in cars," ABI's Krishnan said.
Between Android's penetration in smartphones and tablets, and Nest's smart home devices and integration efforts, Google will be "in a strong position in the smart home and the subsequent IoT markets," he suggested.
Ultimately, Nest products will be managed through the open Internet, and connected devices "can give away significantly more information about consumers' habits, preferences, patterns and other attributes at several levels," Frost's Gandhi told TechNewsWorld.
"We think Google [and other companies] should join hands to establish industry best practices for privacy in the Internet of Things market," he added.
Takeaway for Devs
It's not yet clear how developers will be affected by Nest's announcement.
"Industry fragmentation is a challenge, and so is service monetization," noted Frost's Gandhi.
Google's history with developers is mixed, and its attention span "is very short," Enderle said. "So, their moves can't easily be anticipated, and that makes working on their platforms much riskier than it should be."