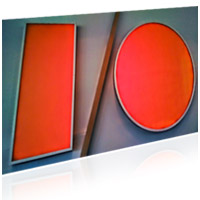 One of the many notable things to come out of Google's I/O conference this week was the announcement that 40 new auto industry companies representing 25 brands had joined the Open Automotive Alliance (OAA), which Google formed earlier this year.
Google also unveiled Google Automotive Link, or GAL, which works like Apple's Carplay, along with an Android Auto software development kit, including application programming interfaces for audio and messaging for GAL.
The full SDK will be available with Android L, the next version of the mobile OS, when it is released later this year.
"Car makers will accommodate both [Apple's and Google's] solutions," Roger Lanctot, associate director at Strategy Analytics' global automotive practice, told TechNewsWorld.
"There is no real race," he said. "The key difference is that Android wants to get into the dashboard and not just on the screen — but that step will come later."
Google's GAL Pals
GAL is pretty much Google Now on steroids for cars, offering voice commands, integrated steering wheel controls, and an intuitive interface that lets users access their music, contacts and messages hands-free by connecting their smartphone to the car.
Information — such as time to destination and reminders — will pop up on the dashboard screen as needed, though whether that might distract drivers is something Google did not address.
Tweedledee and Tweedledum?
Google Automotive Link "is nearly identical in appearance and performance to Apple's CarPlay," wrote Lanctot.
Many of Google's GAL partners are also playing footsie with Apple CarPlay.
Neither Google nor Apple "is doing anything especially remarkable or groundbreaking," Lanctot observed.
Grabbing the Auto Industry by the Throat
OAA members agree to use only Google-approved applications and software, and to surrender any derivative IP created as part of implementing GAL, Lanctot said in a note to clients. Google is released from any liability.
The OAA will help Google stamp out Android forks such as those used in cars from Renault, Nissan, Hyundai and SAIC Motors, Lanctot added.
The Good Side of Domination
"Google and Apple control nearly 90 percent of the mobile market," Praveen Chandrasekar, telematics and infotainment research manager at Frost & Sullivan, told TechNewsWorld. "Would [the auto industry] want to miss out on that opportunity?"
Having Google and Apple participate actively in the market will help it coalesce around two standards, Chandrasekar pointed out.
"The big question for [the auto industry] is, will integration with Google or Apple help them make money?" he asked.
That can happen only if apps written for in-car systems gain enough market traction so automakers can sell ads, Chandrasekar said, which would require standardization.
What Google Didn't Say
Android has problems with boot time and power, two "significant deficits of great concern to automakers" that Google did not discuss at Google I/O, Lanctot wrote.
He also pointed out a few other things Google did not discuss: its API strategy; user interface guidelines issued by the United States National Highway Traffic Safety Administration or other globally relevant automotive UI limitations; and the fact that its voice recognition solution is hosted and, like Apple, dependent on a wireless connection.
Android for Work
Android L will incorporate enterprise capabilities, and Google announced Wednesday that several vendors will release associated products in the fall.
Security features from Samsung Knox, such as data separation and security, have been incorporated into the OS.
Quickoffice now is fully integrated into Google Docs, letting users edit and save native Microsoft Office files in Google Docs.
Google also announced Google Drive for Work, offering unlimited storage, advanced audit reporting and new security controls, for US$10 per user per month.
The app is for Ice Cream Sandwich and higher versions of Android.
This particular move won't hurt the iPad's position in the enterprise, according to Rob Enderle, principal analyst at the Enderle Group.
"Apple appeals to more of a premium crowd," he told TechNewsWorld, "while Chrome and Android focus more on the value market."