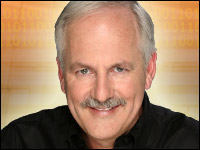 Last week I was asked to comment on a study of CEOs. It found that young ones do better than old ones do, which kind of pissed me off. At the same time, like a lot of folks in my business, I've been looking back at the lessons learned from Steve Jobs, who is kind of the CEO gold standard, and comparing him to Eric Schmidt, who appears to be the most highly paid empty suit since John Sculley, and thinking about the differences.
The great CEO is an exception, while underperforming CEOs are the general trend, and I'll consider why that is this week.
I'll close with my product of the week: AMD/ATI's Eyefinity 6, a kick-ass graphics card six-monitor setup that really knocked my socks off.
Why Young CEOs Do Better
As a guy in his 50s, hearing that younger CEOs do better kind of pissed me off, and given that Steve Jobs (CEO of the decade) is my age, it didn't seem consistent with what I thought I knew. My initial thought was that young CEOs are more likely to take risks, but since this study was of the Fortune 500, I think the sample created misleading results.
Typically, younger CEOs come up with their company, and to reach Fortune 500 status while still young means their company was in massive growth mode to make the cut. And likely still is.
Older CEOs are hired for existing companies that tend to be in more of a sustaining slow growth situation — or it just took most of their life to get their firms to the top. It is that dynamic that likely defines why young ones seem to be doing better in that group.
However, saying that, and looking at Steve Jobs, CEOs who come up with their companies and are successful (in other words didn't go broke or stall before reaching Fortune 500 status) tend to build companies around their skills. This is what Steve did when he rebuilt Apple. He undid what his predecessors had done, and rebuilt the firm around his skill set. The result is now legend, and I think showcases why CEOs need to be matched tightly with their companies.
Bad CEO Practices
One of the things that really comes out when you look at Apple's history (and a number of other companies, including Netscape) is the common bad practice of bringing in an experienced CEO who is poorly matched to a young company. This is typically done because there is a belief that that this older CEO's maturity will somehow rub off, keeping the firm from making mistakes and keeping investors from being nervous about kids running firms.
Instead, what seems to happen is this new CEO's lack of knowledge about the business, coupled with a desire to change the new firm into something that looks like his old one, results in a mess. Sculley was certainly that at Apple, as was Barksdale at Netscape. Both had a desire to do enterprise sales, but neither really understood the business their firm was in, and the results were nasty.
Eric Schmidt at Google
Now look at Google. Eric Schmidt was the CTO at Sun — the company that developed large-scale enterprise servers and workstations, and just failed — and he failed as CEO of Novell, a company (possibly the next SCO) that was then trying to transition from proprietary software to Linux as an enterprise vendor.
At Sun, Schmidt was part of the group that set up the company for its recent failure. On his watch, Google has brought out a large number of failed products, demonstrated some of the worst hiring practices I've seen, and helped create the antitrust unit at Microsoft that is now going after Google. (He was part of a group that put the EU on Microsoft's tail.)
Google even seems to be trying to kill its own popular Android platform's success.
In addition, Schmidt seems to be positioning the firm, once again, onto an enterprise path, which has been deadly to most firms that have tried this. I think it's arguable that Microsoft's focus directly on the enterprise, rather than on the OEMs and partners that serve the enterprise and users, is the cause for much of that company's slowdown last decade.
Schmidt has even started spouting off about the death of the PC in three years, as Netscape did two decades ago. The Netscape Lesson: It might be wise to wait until you have something that works to replace a PC before making this claim; otherwise, you just focus Apple and Microsoft on your head. Steve Jobs is already not amused.
In short, rather than avoiding problems that Microsoft and others have experienced and learning from his experience on the board at Apple, Schmidt seems to be hell-bent on repeating the same friggin problems and must have snoozed through those Apple meetings.
The lesson is that Microsoft did better under Gates, Apple is doing better under Jobs, and this idea of hiring outside CEOs who really don't understand the business the firm is in is really stupid. Really stupid.
Wrapping Up
CEOs need to be matched to their companies. At Apple, this match has proven to be magical, and Apple is successful largely because of Steve Jobs. At Google, not so much — and Google appears to be increasingly successful despite Eric Schmidt, who appears hell-bent on destroying the company by repeating almost every avoidable mistake I've ever seen in this industry.
I think there is a lesson here, and one thing Steve Ballmer and Steve Jobs seem agree on is that Eric Schmidt is an idiot. Seriously, he appears to be actually driving Microsoft and Apple together. That just seems insane — yet not uncommon when CEOs are poorly matched to their companies.
Product of the Week: AMD Eyefinity + 6 Monitors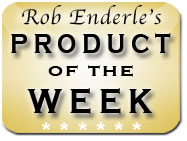 As some of you know, I'm something of a gamer and use my treadmill desk for gaming. Since I have a three-story house, this often means I play for six or so hours and then can't actually climb up the stairs to go to dinner — but man, can I walk.
I love big screens, but 30 inches is about the max for a high-resolution screen that is affordable, and 30 inches isn't that immersive if you are used to 52-inch or better TVs.
AMD/ATI was kind enough to drop off a full setup of its just-released updated technology at my house last week —Eyefinity 6 (along with Direct X 11 support) on its new 5870 card. And they don't seem to want it back. [*Correction – March 8, 2010]
AMD Eyefinity 6
I'd been playing with Eyefinity on three monitors but three 30-inch monitors (at US$1,500 each) were outside my budget, and three 24-inch monitors (which set me back $1,000 with stand) just didn't lay up well for gaming. Six 21.5-inch monitors from Dell, at $150 each, is $900; with stands, likely around $1,200. That's $300 less than one 30-inch or slightly more than three 24-inch monitors, and the result is much larger than both. Plus, if you ever have to equip a small school or office, you'll have plenty of displays.
Two caveats are that for first-person shooters, the crosshairs are right on the monitor line, so you may want to spring for fewer larger monitors (27s or larger) or wait until the ultra-thin bezel monitors come out later in the year.
In addition, if you use multiple stands, get three that stack vertically or wait for one that takes all six, or you'll have alignment problems. For MMOs like "World of Warcraft" or driving/flying games, the result is fabulous — and when seeing the rig, folks seem to have a jaw-dropping moment.
I just love stuff that makes you go "Wow!" and this new 5870 with Eyefinity 6 truly gave me a wow moment, so it is my choice for product of the week.
---
Rob Enderle
is a TechNewsWorld columnist and the principal analyst for the
Enderle Group
, a consultancy that focuses on personal technology products and trends.
---
*ECT News Network editor's note – March 8, 2010:
The original publication of this story referenced the 5830 as AMD/ATI's latest card. The number is actually 5870.