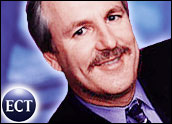 A while back, I wrote a column on how Microsoft had passed Nintendo to become number two in the gaming scene [Rob Enderle, "Xbox v. PlayStation: Microsoft Throws Down the Gauntlet," TechNewsWorld, March 29, 2004]. In that column, I covered what Microsoft was doing to chase the clearly dominant player in the console-gaming market. That dominant player was and is Sony. In handheld gaming, the landscape is very different.
Sony and Microsoft haven't even entered this segment yet, and the only other handheld gaming platform is PalmSource. The PalmSource software is on a third-party device called the Tapwave Zodiac, which I have to admit is cool, even though I have my doubts that Tapwave will be around long after Sony enters this segment.
Nintendo, meanwhile, clearly is not sitting on its laurels. After getting its butt roundly kicked in the console-gaming business, a segment it had owned after trouncing Sega last decade, the company appears determined to avoid the same mistakes this time. To do this, the company introduced the Nintendo DS at the Electronic Entertainment Expo (E3) in Los Angeles last week.
Nintendo's Defense
The Nintendo DS, expected to cost about US$150 — which, coincidentally, is the price point to which Sony just lowered the PlayStation 2 to match the new Xbox price — has twin color screens. This screen configuration allows first-person games to show a player view and a map view, making the games more interesting while also making them easier to play. You also could use the second screen for other things like weapons inventory or game status.
One of the screens, the lower one, is a touch screen, which would allow players to use a stylus to direct characters, point weapons or even replace the traditional joystick as an input device. The unit will support WiFi, so I'm beginning to think that anything that has to do with mobile computing that isn't wireless will quickly become a doorstop. This wireless capability will allow head-to-head gaming over a network and also could allow for software updates, much more compelling game play and services that could include video and downloadable music. Watch out, iPod.
The device also will support a second wireless protocol that will be used only for Nintendo peer-to-peer gaming. This protocol conserves power and allows for secure game code transfer between players. The game-sharing feature might be useful if you are playing someone, say, in a plane, and your competitor doesn't have the game you have. Your competitor then can download it from your device and, as long as you are both connected to each other, play against you. This feature both promotes the games and ensures more peer-to-peer play. It's a nice idea.
In addition to all of this, the device is voice-enabled, which pushes the trend for games in which players can give orders to game characters or chat with other players online. If there is an Achilles heel — yes, I did see the new movie "Troy" over the weekend — it is that they use a 1-GB cartridge for the games. Game cartridges went the way of the dinosaur some time ago, and Nintendo should have gone to secure SD, optical media or some other acceptable standard.
Nintendo also reports it has signed up 100 game developers — a number that will look very familiar in a few moments. The device is expected to hit the U.S. market this year, well before either Sony or Microsoft is expected to enter the scene. But being first does not guarantee the company can hold its position.
Sony's Offense: Is the iPod the Real Target?
At E3, Sony presented its concept for the PlayStation Portable, a device expected to launch in Asia this fall and in the United States in the spring of 2005. It is a technical demonstration of the power of Sony. Out of the box, it targets not only the Game Boy, but also the iPod. It will be able to play both audio and video files on its stunning color screen. The screen is a 4.3-inch color TFT LCD that is clearly more than capable of showing movies and pictures.
It will use Sony's revamped minidisc format for game-console-class capacity, movies and music. It also has a memory stick slot. This device will clearly be part of the full-court press Sony is putting on both the iPod and iTunes over the next few quarters. Sony, which clearly is coming from behind again, reports it already has 100 developers on board. The PSP design reminds me a lot of the Creative Handheld Portable Media Center showcased at the Consumer Electronics Show (CES) earlier this year.
It is a very clean design, with the traditional controls placed around the gorgeous screen set in a graphite-and-silver case. It looks as if it will cost in the $400 range — just judging by the quality of the materials and the capabilities of the system. Game systems are subsidized, however, and I expect the actual price will be much closer to $200, given that this system will be subsidized both by the games and by the media files (music and video) that will run on it.
Sony's PSP is a powerful response to Nintendo. If the games are comparable, I think the Sony device will take out the Nintendo device when both are in the market. The new Nintendo device looks like old thinking to me, while Sony's PSP better fits with where I believe the market is going. It might actually provide a better value proposition than the mobile media center products we saw at CES, which suggests a much broader market than just gaming. In fact, the new Sony device could be the iPod killer. I'm not saying it will be, but it comes much closer than anything I've seen to date. Sony would still need to fix its online music service, which isn't competitive enough with iTunes to make this happen.
Mobile Xbox: The VIA-Microsoft Surprise
Microsoft isn't talking about its Mobile Xbox offering yet. But at E3, Via was showcasing a portable Windows game player. The Eve Mobile Gaming Console is a prototype, which means the final product won't look anything like it. This would be the most expensive of the bunch, at $500 to $600 before subsidies. The Eve sports a 533-MHz x86 processor, a 20-GB hard drive, a VGA color screen and the capability, on embedded Windows XP, to run the majority (about 85 percent) of the PC games on the market today.
It is about the size of a small portable DVD player, making it larger than the other two devices, but it would be a vastly easier platform to program for (because it is, after all, a PC). It has the broadest potential market of all three devices because, with a keyboard, it can actually behave as a laptop computer. It is more powerful than many laptops that were on the market three years ago. It's the only one in this class that sports twin, hot-swappable batteries for uninterrupted game play. It also supports WiFi, and it will actually run Microsoft Office if you want it to.
Via even anticipated problems associated with turning the device into an inexpensive PC that was subsidized by Microsoft — something Microsoft really doesn't like about its current Xbox console. To make this device work as a PC, you must introduce another part, and this part could be sold, much like a game, to offset the subsidy Microsoft will be paying.
Currently, this device isn't tied to Microsoft but to the GameDweller network, which provides PC games for rent online. And because the Eve runs PC games, it starts with a potential game library vastly larger than the ones Sony and Nintendo will have for their new devices combined.
Given that all of these devices are, in fact, portable personal computers, this might simply open the computer market to a whole new class of users: those who lead with games but want to use the same device to do work from time to time. I expect we'll see some interesting expense reports when these products hit the market.
Let the games begin, indeed.