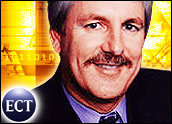 This last week I've watched Apple's stock drop sharply as the market was disappointed with Apple's announcements, but I thought it was being unfair because the disappointment was largely due to overset expectations.
In addition, Apple's move with the iPod nano was a very hard decision to make. Few companies would have the guts to make it, suggesting that Apple should be praised and not criticized. In addition, Microsoft, with a couple of exceptions, was pounded for its Seinfeld campaign largely because of misperceptions surrounding it. I continue to think that unfortunate given the initial spot accomplished all that was intended.
Let's talk about both on the framework of hard choices and overly high expectations.
iPhone 3G Finally Ready
When the iPhone 3G was announced, I recommended folks hold off buying it until September. I received a lot of mail asking me when I thought they should buy the device given the very nasty set of problems that has plagued it.
I think I can safely say, assuming the massive patch Apple just released holds, and the likely quiet fix to the internal part that was causing some of the problems, that by the end of this month the iPhone 3G is finally done and truly ready for those that don't like the pain of being early adopters.
Personally I still think the iPod touch is the better product, and if it only would use the data link in most high-end 3G phones it would give you the best of both words, a choice of great phones and all the features that are truly spectacular (the phone not being one of them) of the iPhone (and it is even thinner).
Smart but Difficult iPod Nano Move
When the last iPod nano was launched, it was clear to me Apple had screwed up. Now, when most companies do things like this (and this has happened with Apple in the past), they tend to pretend there isn't a problem and suggest critics just don't understand.
The original nano caught your breath, and the form factor was much more visually appealing, while that last nano looked pudgy. It actually didn't look that bad in person, but it clearly didn't photograph well.
Well, rather than trying to argue that they hadn't screwed up, the folks at Apple did the smart thing and returned to the more popular design. Actually, that isn't entirely accurate — they improved on it.
This isn't done very often; once a vendor moves from a design that was popular they rarely move back. The VW Beetle in particular is a good example of why going back to something that was successful and improving on it (well, maybe not this much) even decades later can be very lucrative. It is the implication that someone screwed up that typically keeps companies from doing the smart thing.
So I think this example of Apple admitting a mistake and going back to what will undoubtedly be a more successful offering is a good one, and the company should be praised for it. It is hard to admit you are wrong even if doing so is in the best interest of your company. A lot of companies should follow Apple's example here. I'm thinking particularly of the Sony PS3 when I say this, because the PS2 has consistently outsold it.
We'll close with my product of the week: (tongue firmly in cheek) an iPhone killer.
Microsoft, Seinfeld, and Risk
Last week, I pointed out how Apple might be effectively blocking competitors using techniques that are more common in political campaigns. One of the examples was the Microsoft Seinfeld spot, which was inaccurately leaked in an apparent attempt to destroy its effectiveness.
I thought I'd spend a moment explaining what Microsoft is attempting (it is amazing how many people were tricked by that initial WSJ article), but a couple of folks saw the ad for what it was. In a nutshell, the ad was simply to get your attention and to set a tone. The measurement was to be the number of people talking about the ad, and it actually significantly exceeded expectations.
This is so the following spots rise above the advertising noise we all have learned to tune out, and so that more of us pay attention and become engaged with the content. Seinfeld wasn't chosen because he was trendy or really even because he is funny, he was chosen because he had the record for telling stories people would discuss for days after his series aired. In short, he knew how to start dialogs better than nearly anyone in the history of TV, with the unique capability that he could literally start dialogs about nothing. If the goal was to get people talking, he was the No. 1 guy in the world.
As I mentioned, this worked vastly better than expected, as there were publications that focused on insurance, for instance, actively covering this campaign — but unfortunately few had felt the need to call Microsoft and get the background on it, thinking the initial WSJ piece was accurate — which it wasn't. (WSJ later fixed this).
A campaign like this has phases, much like chapters in a book, with this first bit being in line with "it was a dark and stormy night." The rest of the campaign, which should be broad media and accelerate over the next several months, will tell the actual story Microsoft wants told and likely only continue some of the tone of the first piece (Seinfeld should drop out early, as his role was really only to start this off).
We ended last week with the second part of the first phase still setting up the tone for the actual campaign and providing a framework for what will follow. This is more about getting people comfortable with Bill Gates, whom few have actually seen or met and who likely will be with us for much of the campaign. The fascinating thing for me is that this is actually the way Bill kind of is these days, in sharp contrast to how Steve Jobs appears in public and how he is known to be in private. Think of this phase as the "let's introduce folks to Bill" phase. The teaser phase should end in a week or so when the real campaign actually starts.
Microsoft, which has traditionally underinvested in marketing compared to Apple, should be praised for taking a risk, and we should pause in our criticism of the company long enough so we can actually see what we are being critical of. Then, if we don't like it, we are at least basing our opinion on real facts, not what someone else is manipulating us into thinking. This was a hard choice for Microsoft; treating any vendor fairly is a hard choice for us. There are real people working on this — sometimes I think we forget that.
Product of the Week: Sprint HTC Touch Diamond — iPhone Killer
OK, I'm kidding about the iPhone killer part. HTC is a phone company and, as you might expect, where the iPhone and HTC Touch Diamond differ is that the iPhone is a better iPod with a vastly larger marketing budget and Steve Jobs, while the HTC Touch Diamond is, in my opinion, a better phone — though I still think I'll like the coming Touch Pro better because of the keyboard and camera flash.
It is smaller, just slightly larger than a typical candy bar phone, and it favors the phone features (no noted connectivity problems, clear telephone sound, etc.). The Sprint version has a number of advantages over the GSM version of this device a number of us have been using for a while. Also, if you are doing data, the Sprint network is arguably faster (better) than the AT&T 3G networks (currently Sprint, to my knowledge, isn't being sued for bad network performance).
It actually has a real GPS feature that does turn-by-turn native, and you can use the phone as a modem (for an extra charge) so that you can access Sprint's high-speed network with your laptop (there was an iPhone application that did this and Apple deleted it from their App Store — probably at the request of AT&T, which is having capacity issues at the moment). It does Active Sync native (no buggy MobleMe) and it has a choice of 3 screen keyboards, one of the best browsers in its class (nice Opera implementation), and a big, replaceable battery (3G phones typically suck when it comes to battery life).
No iTunes, but Sprint has its own TV and music channels, and you can sync music off of your PC — just not DRM-protected music. If you really like the iPhone (and a lot of folks truly love this phone), this isn't for you, but if you thought the iPhone was too big, too unreliable, wanted only one data plan, and really thought GPS means turn by turn, you might like this phone better.
Since this week we are talking choices, and this is the best iPhone alternative I have yet used, the Sprint HTC Touch Diamond is my product of the week.
---
Rob Enderle
is a TechNewsWorld columnist and the principal analyst for the
Enderle Group
, a consultancy that focuses on personal technology products and trends.
---