Logitech has announced four new products for the smart home in its Harmony family that let users control TVs, set-top boxes, speakers, lighting, thermostats, door locks, window shades and more.
Users can trigger activities such as dimming the house lights in several ways: by pressing a button on their remote; passing a sensor; using the Harmony mobile app; or by setting up an automatic schedule.
The idea "is to integrate all your home's devices into a single experience and centralized system," Logitech spokesperson Kelsey Sherman told TechNewsWorld.
"What makes Harmony unique is that you can group devices and commands together to create an experience such as "Welcome Home" or "Watch a Movie," she said. "With one touch of the remote's touchscreen, your TV turns on; your Philips hue lights dim; the perfect temperature is set on your Nest Learning Thermostat; and a movie starts streaming through your Roku."
All the companies mentioned are among Logitech's partners for the Harmony family of products.
Harmony Is Such a Lovely Word
The Harmony Home Hub is Logitech's living room hub. It uses RF, infrared, Bluetooth and WiFi to relay commands from Harmony Living Home remotes or the Harmony Mobile App to users' home entertainment and home automation devices.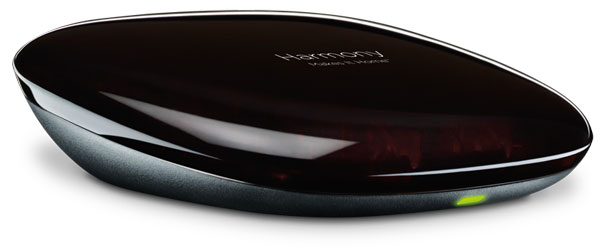 Harmony Home Hub
The Hub is included with the Logitech Ultimate Home and the Logitech Harmony Home Control remotes. People who want to control their entertainment and home automation devices through their smartphones or tablets can purchase it separately for US$100.
The Harmony Ultimate Home remote has a 2.4-inch color touchscreen. It lets users integrate and control all their compatible home automation devices as well as up to 15 home entertainment devices.
It's offered in black or white, including the Home Hub, for $350.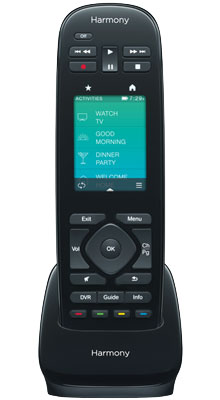 Harmony Ultimate Home
The Harmony Home Control is your standard push-button remote. With the Harmony Hub, it lets users control home automation devices and up to eight home entertainment devices.
It's available in black or white for $150.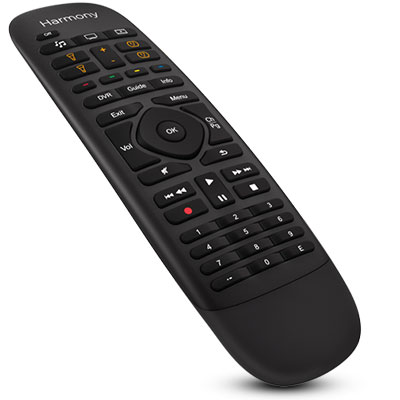 Harmony Home Control
If all that automation should still not be enough, consumers can purchase the Harmony Hub Extender for $130.
It extends control to lights, locks, sensors, garage doors, and other devices operating through ZigBee or Z-Wave.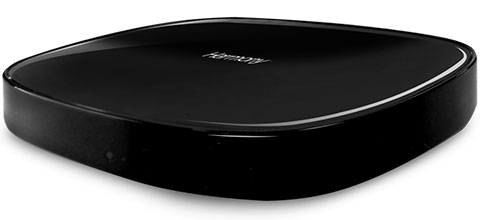 Harmony Home Hub Extender
Partnerships and Other Details
August, Honeywell, Kwikset, Lutron, PEQ, Schlage, SmartThings, Sylvania, Yale and Zuli are some of the companies whose products are among the more than 270,000 Harmony-compatible devices.
Logitech also launched a Harmony developer program for companies that want to partner with it.
Harmony products will be available in the United States and Canada this month, except for the Hub Extender, which will hit the shelves in December.
Hope and Potential
"The market has yet to really take off," Brian Blau, a research director at Gartner, told TechNewsWorld. "There's a very low penetration of smart home technology today, and … there is still plenty of opportunity for a company like Logitech to gain market share."
Spending on smart home systems and services in the U.S. alone will hit $18 billion this year, Strategy Analytics has forecast. That figure will shoot up to $39 billion by 2019.
Although Apple and Google loom large, Logitech has "a really good chance," said Bill Ablondi, a director at Strategy Analytics, because the market is still new, and Logitech has distributions as well as intellectual property — "all the IR codes for billions of different entertainment devices."
Further, the Harmony products "combine entertainment controls with home automation, which is not typical except for high-end systems," Ablondi told TechNewsWorld.
"There's almost always a continuing market for devices that address unique needs," said Jonathan Gaw, a research manager at IDC. "It's the size and scope of those markets that vary."
Apple, Google and others "are fighting over control of the platform that the devices run on, not the devices themselves, while device vendors will choose how they play within the platforms that become established," Gaw told TechNewsWorld. "Google and Apple don't have to lose in order for Logitech to win."