This has been an interesting quarter. After Andy Grove left, Intel often seemed to struggle with its place in the world and seemed at odds with the computing OEMs. Now, though, it seems more and more like it did when it was 20 years younger. It's not alone, either. Microsoft, which seemed to have forgotten why there were OEMs in the first place for the last 15 or 20 years, suddenly is acting much more like the firm we knew in the early 90s.
It feels like these companies have discovered the corporate fountain of youth, and a lot of the credit goes to both firms' new leadership.
I'll explore that phenomenon this week and close with my product of the week: a cool little Windows 8.1 convertible tablet in the US$200 price range. Yep, you heard right, $200 price range. This legitimately could be called a "Chromebook killer."
The Problems
One problem for both Intel and Microsoft was the incredible amount of power and market dominance both firms achieved. It clearly made the firms think they were invulnerable, and many of the folks working for them just didn't seem to think users or customers really mattered, except in the abstract.
Another problem was the age of the companies. The founders wandered off to do other things, and those that replaced them became more and more focused on internal politics and making sure that the other employees didn't outshine them. (I often have lunch with the employees who worked at Intel in the 1980s and early 90s.)
Likely at the core of the internal problems was a practice out of GE, called "forced ranking," that spread like a virus. It effectively destroyed collaboration and often has been cited as one of the primary reasons behind Microsoft's fall.
Compounding the problems was the executive leadership that followed, which seemed to lose track of what made each company great and focused on other things like selling to enterprises and keeping financial analysts happy.
These are all endemic problems that seem to happen to companies as they age — particularly those that become dominant. They likely go to the heart of why companies that are dominant one decade are often not dominant by the end of the next decade, and why many eventually fail.
What Changed?
Competition likely had the biggest impact. Intel faced a massive influx from ARM vendors that created the impression that Intel was out of date and obsolete when it came to mobile devices. Microsoft faced a revitalized Apple, and Google came from nowhere to shift Microsoft's image from the company that couldn't be beat to the company that couldn't win.
Microsoft killed forced ranking and Intel basically had a "come to Jesus" moment when the different parts of the firm were brought together more tightly. The end result is that both firms appear to be working far better as companies then they have been for decades.
Both brought in people who seemed to have a better sense of what was needed. The biggest change occurred with Steve Ballmer's replacement. It likely should be said more often, but technology firms need to be led by subject matter experts. In fact, I expect this rule can be applied to all industries, because a CEO who doesn't have a fundamental understanding of how the product is built won't have a good understanding of which key internal decisions need to be made.
The Result
I just finished meeting with a number of the PC OEMs, and as we ramp up to Christmas, I've been looking deeply into the products in market. The OEMs report that their relationships with Intel and Microsoft are reminiscent of the old days (well, at least the folks who were around back then report this). Both firms are listening and actually responding to what they hear. The products coming to market reflect the fact that, once again, they both care about the people who build their components into products.
In the past, these OEMs complained that Microsoft blew them off, and Intel just told them what they were going to get. Now, there are real efforts to find ways to keep them happy and successful.
OEMs now are complaining more about Google, which seems to have the attitude that since they get Android and Chrome for free, they should just shut up and take what they are given. That attitude has many of them wanting to work more with Microsoft. Also, with Apple hooking up with IBM, both Microsoft and the OEMs are interested in finding ways to keep that powerful partnership from gaining more traction. A common enemy can do wonders for any alliance.
In market, we have some rather nice — for the price — under-$200 laptop products this Christmas, and an increasing number of very cost-effective under $100 tablets that use technologies from both companies. However, the best is yet to come.
Wrapping Up: Windows 10 and 2015
I've been testing Windows 10 for some time now, and it effectively eliminates all the things users found most annoying in Windows 8. Easier to use, it runs far better on lower-end hardware — and we are mostly looking at just the plumbing now. The good stuff is yet to come. PC hardware is getting far more power-efficient, far cheaper and, in many cases, far better than we have seen before. This will become more evident when you see the hardware delivered with Windows 10.
Wrapped with ever-more-capable applications that run in the cloud, we should see a far less annoying, far more productive, far more capable, and far more attractive set of products, showcasing mobile offerings that have far more battery life. There is a chance we'll even see some of the excitement that used to define this industry — and that truly would be a return to the good old days.
Product of the Week: Nextbook 10.1-Inch Windows 8 Convertible Tablet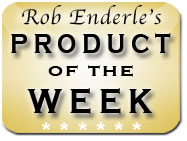 Its $180 price tag is the big feature of the Nextbook 10.1 Windows 8 Tablet, and it is available at Walmart. This is a brand new convertible, and it uses an Intel processor.
I've been playing with this most of the day and it is an impressive piece of kit for the money. Browsing the Web, emailing and writing isn't bad. The sound won't replace your boom box, but it isn't bad — and it has ports for HDMI and USB.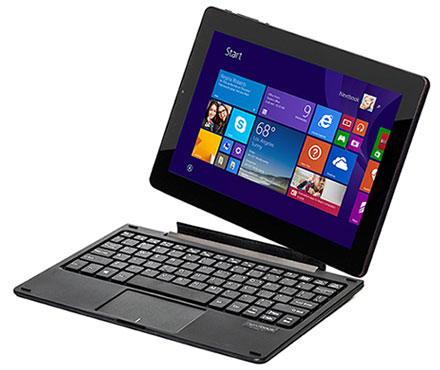 Nextbook Windows 2-in-1 Tablet
The only real downsides are that it uses a special charger — not a mini-USB plug like most non-iPad tablets do — and it has just 32 GB of memory. It will take a 64-GB micro SD card (typically under $35). That won't compare to laptops, but it is a decent configuration for a tablet, and the result is a unit that's far more capable than a Chromebook.
It's a tablet-off convertible design, rather than a flip keyboard. The advantage is that the tablet is very light — but the keyboard is heavy, because it has to hold the tablet when attached. Still, it has a decent feel, and while the tablet could attach more securely, it is one of the better keyboards I've used in this size class (which many find too small).
I could see paying more than $60 for the keyboard alone. The tablet has a rich feel, in line with products in the $300-plus range, and most of those charge extra for a keyboard, making this one hell of a deal.
This isn't Windows RT either, so this is a full Windows convertible tablet for less than what a Windows RT tablet sold for.
Let's see — the product also comes with a year of Office 365, plus a TB of One Drive Storage and 60 Skype minutes a month. It comes with Nook (you can download Kindle). It has both forward- and backward-facing cameras and a quad-core processor (Intel Atom), and it will play HD content.
OK, I clearly can't get beyond what you can get for under $200 now. Since this product is a showcase of what will be possible in 2015 and how far Microsoft and Intel have come, and is one hell of a deal now, the Nextbook 10.1 is my product of the week.