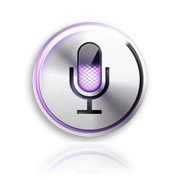 Apple is working on a service that will enlist Siri to transcribe voice mail messages for iPhone users, Business Insider reported Monday.
Apple employees reportedly are testing the service in preparation for a 2016 rollout, possibly as a new feature in iOS 10.
When a call is placed to a phone that has iCloud Voicemail enabled and you don't answer it, Siri will pick it up for you. Depending on who the caller is, Siri can provide information about where you are and why you can't answer the call, according to the report. If your caller leaves a voice message, Siri will notify you and send you a transcription.
"This is a natural evolution for Siri," said Tim Bajarin, president of Creative Strategies.
"A Siri transcription service would be a welcome feature for Apple users, since many times they don't have the ability or time to retrieve voice mails," he told TechNewsWorld. "They could now get these transcribed voicemail messages in their email inbox — very handy, and a great use for Siri within iOS."
Productivity Booster
A Siri transcription service could be beneficial to Apple's ecosystem, noted Ross Rubin, principal analyst with Reticle Research.
"It contributes to the overall user experience of using the iPhone, and creates consistency of the user experience across carriers who may have different voice mail systems," he told TechNewsWorld.
It also could be a way for Apple to make some extra cash.
"It provides another reason for consumers to sign up for iCloud, which provides revenue opportunities for Apple," Rubin said.
Why transcribe voice mail messages?
"A lot of people like to leave voice mail, but very few people like to listen to it," said Roger Kay, president of Endpoint Technologies Associates.
Reading transcripts of voice mail messages can be a productivity booster.
"It's quicker," noted Michael Morgan, an independent mobile devices analyst.
"If you have 16 voice mails, instead of opening up each one and listening to them, you can scan a transcript of them and decide which are important and which are not," he told TechNewsWorld. "It definitely becomes more efficient."
Transcripts also can be more convenient in some scenarios, suggested Patrick Moorhead, founder and principal analyst with Moor Insights and Strategy.
"It's a nice option or alternative to voice mail in noisy locations, and when people leave you long voice mails," he told TechNewsWorld.
Generation Gap
Siri transcription also could bridge the generation gap among smartphone users.
"People like Millennials — who don't like the phone for voice functions — will gravitate toward this," Moorhead said.
"It helps bridge the generation gap between people who like to communicate via voice mail and people who like to communicate via text," Reticle's Rubin pointed out.
A number of communication service providers currently offer voice mail transcription to their users, so Apple will be joining the party late.
"Apple, in a lot of things, isn't necessarily first," Moorhead said. "They get the technology to a point where people can actually use it. That's their play here."Apple may have an opportunity to do just that given the experience of some users of the existing transcription services.
"None of these transcription programs are perfect," Creative Strategies' Bajarin said, "but when I get transcribed voice messages from my Xfinity service, I have no trouble understanding what is said even if it has a few words wrong."
Vonage has had voice transcription for years.
"The transcription is good enough," Endpoint's Kay told TechNewsWorld. "Not every word is correct, but usually you can understand what's happening."
Less Than Perfect
Google Voice also supports transcription.
"It's helpful to get notification of voice mail in your email in-box, but the transcriptions haven't been of a quality where one can reliably ascertain what the voice mail is," noted Reticle's Rubin.
"Google Voice includes the voice mail as a sound attachment, so you usually have to play the sound file in order to understand what the voice mail said," he added.
AT&T also provides transcripts.
"I wouldn't call it an amazing transcription experience, but seven time out of 10, I can tell what the message is about and whether it's pertinent for me to bother with," said Morgan. "If Siri can beat that, it would be an improvement over what a major operator is offering."