Andee Harris is the CEO of HighGround.
In this exclusive interview, Harris discusses the ins and outs of human capital management, including its role in cultivating strong leadership skills.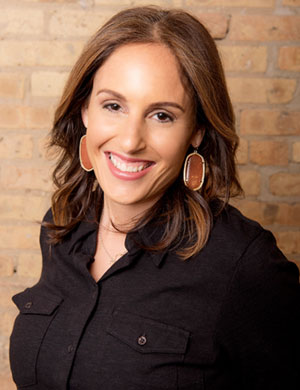 HighGround CEO Andee Harris
TechNewsWorld: What is HighGround's mission?
Andee Harris:
Our mission is to help employees feel more connected to work, and to bring their best selves to work. We can help companies engage with their employees and make sure that their employees are happy and more productive.
TNW: What is human capital management, and why is it important?
Harris:
Human capital management is the idea that your humans are your capital, and so you should be investing in them and managing them, making sure that you're giving your talent opportunities to grow, and that they have purpose in their work. Human resources is more about HR benefits and core HR systems. Ours is more about people systems.
TNW: Explain why you have a passion for human capital management.
Harris:
You spend most of your waking hours at work, and if you don't feel like you're bringing your best self to work each day, it can be depressing. We expect so much of our employees these days, and we need to make sure that we're creating environments where they can be happy and productive. Who you work for is important, and having a leader that you can work with is very important, and we're helping people be those leaders.
TNW: What is the relationship between human capital management and technology?
Harris:
One important area is social recognition. With technology you can give people gift cards and experiences, making it meaningful. The second piece is rather than doing a year-end performance review on paper, there can be real-time coaching, giving people feedback and coaching immediately.
TNW: What is the role of data science in human capital management?
Harris:
Looking at the data helps us understand what's happening in our organization — what managers are getting feedback, and that feedback gives a sense of what improves performance.
TNW: How is the field of human capital management evolving and changing? What's in its future?
Harris:
I think it's really going to be focusing more on people systems, rather than on core HR systems… having more consumer-like apps, since people expect those things both in their consumer life and in their work experience.
We're also becoming more of gig economy, and we're using technology to connect people, seeing what people are working on, and sharing goals. I think given how we work now, from home or from remote workspaces, that collaboration is really important.
TNW: What challenges have you faced as a woman in a tech field?
Harris:
The biggest thing is the micro-aggressions, and the things that people don't say. They assume if you're a woman, for instance, you don't know about technology. There's always the assumption that women aren't technical or don't understand parts of the business. It's still very much a male-dominated culture.
TNW: What kinds of programs can help create safe spaces and comfortable work environments for women, particularly with our increased understanding and awareness of the dynamics of sexual harassment?
Harris:
Training is one part of that, but it's really about behavior changes — and how do you correct things as they're happening. HighGround focuses on our team leaders, making sure that we're getting feedback.
We're constantly trying to create an environment that's diverse. We have female engineers, and we make sure that there's a diverse leadership team. We often ask for feedback for team leaders, and with that we can help them understand where their problems might be. And if we get feedback, we can certainly pinpoint where those issues might be.
TNW: What advice would you give to girls and women who are interested in working in the tech field?
Harris:
People assume that you have to be technical to work in tech fields. Often, women shy away from software or technology companies because they're not technical. It's important for them to understand that there are lots of things to do in tech companies that aren't technical.
Other things you can do is look for a team that has women and is diverse. The important thing is finding an advocate, someone who can advocate for you in an organization.
As women, we don't often do a good job telling people what we need. Figure out who your people are, and then make sure that you're clear about what you need or want from them. One of the things that can help you succeed is feeling comfortable in communicating what you need and what you know. We assume people are mind readers, and they often aren't.