The Mobile World Congress kicked off in Barcelona, Spain, this week, giving manufacturers a chance to flaunt the wares they hope to begin selling over the next few months.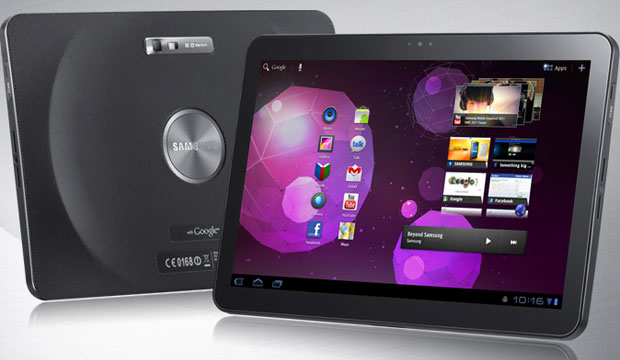 The Samsung Galaxy Tab 10.1
With the recent release of Google's Android 3.0, aka "Honeycomb," vendors at MWC were quick to show new tablets running the mobile OS.
Looking to share the Honeycomb spotlight with the likes of the Motorola Xoom, Samsung, Acer and LG each unveiled new tablets.
Another Star in the Galaxy
Samsung officially unveiled the Galaxy Tab 10.1, a device running Android 3.0 and billed as a smart media device for entertainment. The tablet is a followup to the Samsung's original Galaxy Tab, a 7-inch Android tablet released last year.
The Galaxy Tab 10.1 has a 10.1-inch WXGA TFT LCD screen with 1,280 by 800 pixel resolution.
It also has an 8MP rear-facing camera with autofocus and LED flash, as well as a 2MP front-facing camera. The device can capture and playback 1080p HD video, but doesn't have an HDMI port for output to TV. It also lacks DLNA support, which means its output can't be played on DLNA-compatible TVs.
The Galaxy Tab 10.1 supports HSPA+ cellular networking with no voice calling. It also uses WiFi 802.11 a/b/g/n.
It has a 1GHz dual-core processor, a 6860mAh battery, a gyroscope, an accelerometer, a digital compass and a proximity sensor.
The Samsung Galaxy Tab measures 24.6 by 17 by 11 cm and weighs 599 grams, or about 22 ounces.
The device will be released in Europe on Vodafone's network soon, but Samsung didn't announce pricing. It also didn't say when the tablet will be released in the U.S.
However, the Galaxy Tab 10.1's launch may prove problematic.
"Samsung stuck carriers with the first Galaxy Tab and has so far refused to help them reduce price to move the excess inventory, so they aren't likely to get a great deal of excitement about their new product," Rob Enderle, principal analyst at the Enderle Group, told TechNewsWorld.
Acer's and LG's Tablets
Acer demoed the Iconia Tab A500 tablet at MWC.
This has the dual-core Nvidia Tegra 2 processor as well as an Nvidia GeForcGPU with support for Adobe Flash 10.1. It runs Honeycomb.
The Iconia has a 10.1-inch WXGA screen and an HDMI port. The device also has 1080p HD output.
The device has a 5 MP rear-facing camera and a front-facing HD camera. It supports WiFi, 3G and Bluetooth 2.1.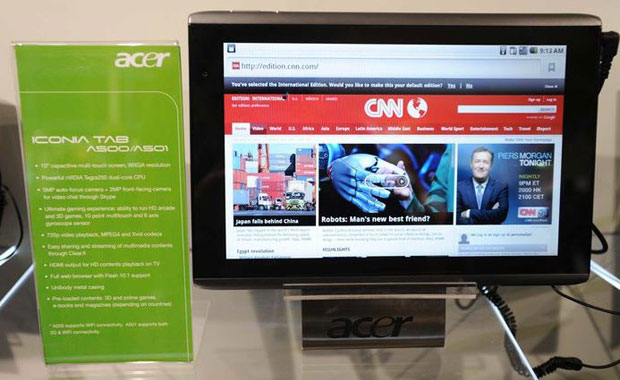 The Acer Iconia tablet
Acer plans to release the Iconia Tab A500 in April. However, it did not discuss pricing.
Meanwhile, LG officially announced the Optimus Pad. This has an 8.9-inch 1,280 by 768 capacitive touchscreen.
It uses Nvidia's 1GHz Tegra 2 chipset and runs Android 3.0.
The device supports 3G, WiFi, Bluetooth and GPS. It has a front-facing and a rear-facing cameras and can shoot 3D video. An HDMI port lets users show those videos on HDTVs.
This device will begin rolling out in March. Pricing has not yet been announced.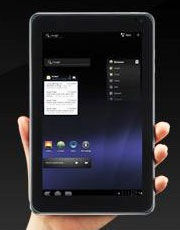 The LG Optimus Pad
Thinning Out the Ranks?
Even more tablets are expected to hit the market later this year. Meanwhile, RIM on Monday added HSPA+ and LTE versions of its BlackBerry Playbook tablet to the WiMax version it has announced for spring.
Last week HP announced its TouchPad tablet, which runs webOS, and earlier this year Motorola showed off Xoom, another Honeycomb tablet. What's more, expectations are high that Apple will offer a new version of the iPad as early as this Spring.
"This is the year when no less than four tablet platforms will do battle," Al Hilwa, a program director at IDC, told TechNewsWorld. "The winners will be those who establish or align with a powerful ecosystem."
That might see a weeding out of the ranks, Hilwa suggested.
"It's hard to call the eventual winners beyond iOS and Android, but 2011 may well end up seeing fewer battling mobile application platforms than it started with," Hilwa elaborated.
The Possible Future for Tablets
While Samsung could find it difficult to overcome resentment among carriers, Acer and LG may not find their newly unveiled tablets doing too well either, Enderle warned.
"Acer doesn't have great carrier relationships and tends to under-market in a segment defined by marketing," Enderle pointed out.
"LG will market and has a better reputation with carriers," Enderle added. "While the product's name is a mouthful, it does highlight the key technology that differentiates it from the competition."