Qualcomm doesn't like Apple very much, which is understandable given how Apple tried to put it out of business. Though another reason Qualcomm doesn't like Apple is that in Apple's vertically integrated world, Qualcomm is redundant.
One of the big problems for Qualcomm is that the Apple Watch remains superior in terms of features and overall capability to any watch made using Qualcomm technology. However, by tying the Apple Watch to the iPhone, Apple has cut itself off from about two-thirds of the potential smartphone total available market (TAM).
Last week, Qualcomm, which owns the dominant hardware platform for non-Apple smartwatches, articulated a plan to take advantage of Apple's mistake and replace the Apple Watch at the top of the smartwatch segment.
Let's talk about the Apple vs. Qualcomm smartwatch war for 2022. Then we'll close with my product of the week — a new printer from HP explicitly designed for the home.
Apple's Exposure
It's odd to see the same company make the same mistake repeatedly, although it isn't unusual given that most CEOs don't properly train their successor.
With the iPod, Steve Jobs initially made the product Apple-only but quickly realized that massively reduced the total available market. Jobs later reversed himself and made the iPod available for Windows users. This change made the iPod so successful it almost singlehandedly changed Apple from a failing company to one that would later bring out the iPhone and transform the market.
With the Apple Watch, Tim Cook tossed out the Steve Jobs lesson and made it only available for iPhone users. He didn't even maintain Jobs' iPod, iPhone, and iPad naming methodology and instead named the new product Apple Watch.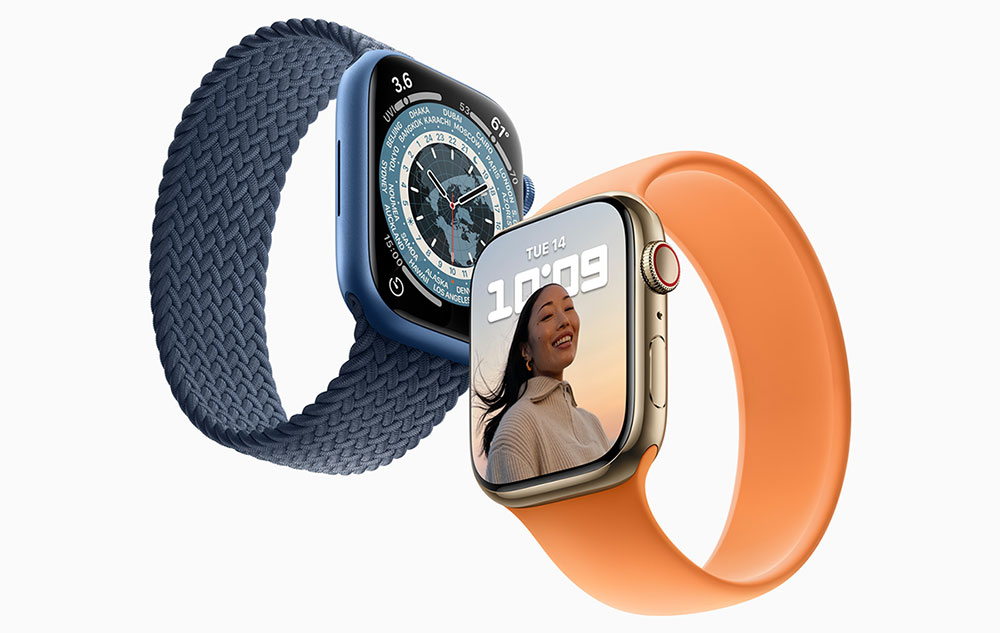 Apple Watch Series 7 [Credit: Apple]
---
Finally, unlike the colossal marketing campaigns surrounding the iPod and iPhone, the Apple Watch is vastly undermarketed, leaving it unable to reach its full potential even in the Apple ecosystem.
These questionable decisions are why the Apple Watch is both the best smartwatch in the market, and the one that has failed to reach its full potential; with only a 10 percent attach rate with iPhones. Ninety percent of the people that could use the Apple Watch don't.
This weak spot means that if someone were able to create an Apple Watch competitor and make it compatible with iOS and Android, and did sufficient marketing, they could not only dominate Android but win up to 90 percent of the Apple market as well.
Obviously, the product would have to be more compelling than the Apple Watch and be wrapped with a solid demand generation marketing campaign.
Qualcomm's New Platform
Last week, Qualcomm teased its next-generation smartwatch platform and indicated that it would increase its overall investment in this device class by at least a magnitude next year.
I imagine a good deal of that extra money will go into demand generation marketing, targeting Android and iOS users. Google, of course, is still Qualcomm's software partner and seemed eager to go after this increased opportunity when it commented during the event. Both firms are excited about this substantially unmet market opportunity.
Pankaj Kedia, the Sr. Director and Global Head of Smart Wearables for Qualcomm, indicated that this new platform would have more performance and greater battery life than existing products. Meanwhile, existing Qualcomm smartwatch products already exceed the battery life of current generation Apple watches, yet they lag in features.
It's worth noting that most Qualcomm-based watches don't support 4G or 5G, and none of them have the entire sensor suite that Apple offers — yet. However, Kedia conveyed that they would be investing heavily in more-advanced sensors and should match Apple in capabilities when the updated platform launches next year.
My take is they could possibly exceed what Apple provides. I say possibly because, despite the lackluster nature of the latest Apple Watch, it seems doubtful that Apple will hand the market over to Qualcomm and its partners.
Qualcomm can also spread costs across several watchmakers. Access to both the Android and Apple ecosystems could provide a more advanced and more capable smartwatch at a lower price than Apple. Reason being, Qualcomm's partners accept far smaller profit margins than Apple will, so Qualcomm should be able to generate more volume given this market remains under-penetrated.
The old saying goes "better, faster, cheaper; pick any two." Qualcomm's presentation suggested we'd be getting all three with this new platform next year.
Wrapping Up
An opportunity for Qualcomm has been created by Apple undermarketing its current market-leading smartwatch and not following Steve Jobs' example with the iPod to sell outside of Apple's existing customer base.
This mistake means that if another company could develop a more capable, less expensive alternative — and market it well — it could roll over Apple and render the Apple Watch redundant, even if it took no market share from the product.
Ironically, given Apple is undermarketing its product, a strong demand generation campaign from Qualcomm might drive more interest in Apple's base for the Apple Watch, creating a potential win for both firms with no cost to Apple.
But suppose Qualcomm is triumphant, and the market pivots to its platform? In that case, the resulting economies of scale could force Apple to exit this segment, much like it exited printers, servers and will eventually exit smart speakers (HomePod), where it hasn't been competitive, in this case against Amazon.
It is interesting to note that Apple still appears to be living on the success of Steve Jobs in terms of the product set. This outcome is because virtually nothing has come out since Jobs left that has been anywhere near as successful as the iPod and iPhone; even the iPad seemed more successful while Jobs was alive.
One company's mistake is another company's opportunity. It looks like, next year, Qualcomm, with Google's help, is stepping up.
As a result, there may be a smartwatch in your future and it probably won't be an Apple product.

HP Envy Inspire
Another market segment that Apple was forced out of was printers, which happened during Jobs' tenure. The company that knocked Apple out of that market was HP, and HP continues to stand out as the most "green" of the printer companies — and the firm most aggressively going after the home market today with printers and related services.
HP last week announced its Envy Inspire printer, the company's strongest home printer offering.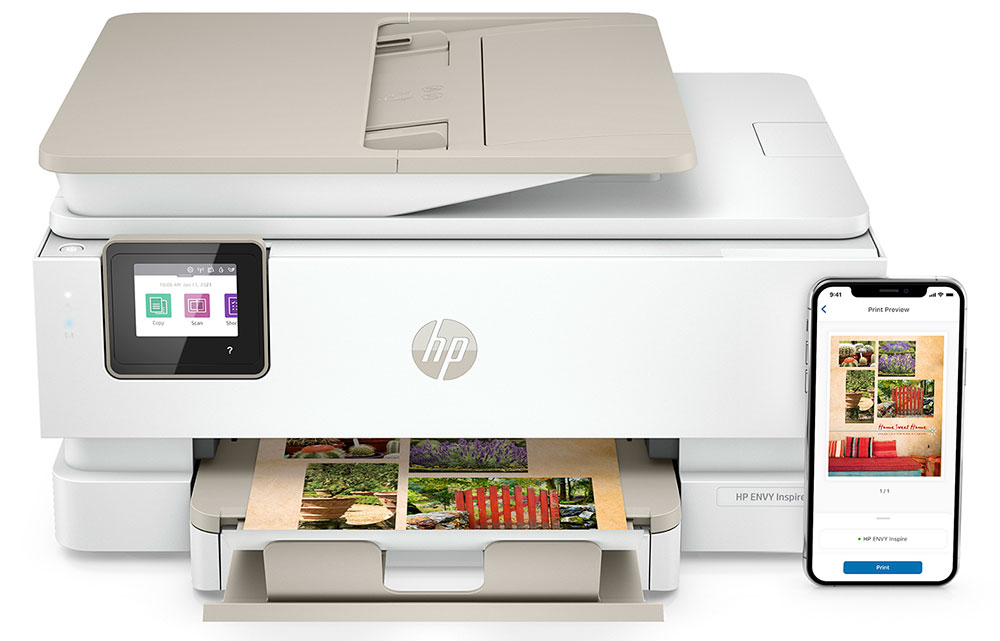 It comes in four colors to better match your home decor, switches between photos and paper printing, has a built-in scanner, and will do two-sided printing at speeds up to 15 pages per minute.
On the green side, HP paper is sourced from 100 percent renewable resources, and the Envy Inspire printer itself is built with 45 percent recycled plastics.
A clever new feature is Quiet Mode which allows you to reduce the noise from the printer by 40 percent if you drop into a Webex call and don't want the printer drowning out your voice. I mention Webex because last week Cisco announced an open API that, if HP hooked into it, could allow this printer to do this automatically, which, when you've got kids sending stuff to the printer, could be a godsend.
Scripts can be created for repetitive printing and scanning tasks to save a ton of time, and HP's new photo paper and ink have an anti-fade life of 40 years or more. For instance, you can create a script that automatically takes what you send, files a copy in a predesignated folder, and makes the resulting PDF searchable.
You can also print a description of the picture on the back of the photo paper, so down the line you or your heirs will be able to figure out who the heck is in that picture taken decades ago.
In the future, given we now live in the post-pandemic, work-from-home world, we will likely see more vendors build green products that better fit into our work-from-home world. Until then, the HP Envy Inspire printer sets the bar, and it is my product of the week.