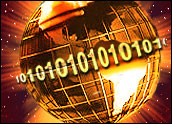 Website developers and localization experts who help ready international websites in multiple languages know that the quality of source content is a major factor of success in website translation and localization — but often they just have to work with whatever source content comes through the door.
In the past few years, we have started to counsel our clients on how they will benefit if they consider introducing XML/DITA for source documentation, both for websites and for other content, such as technical manuals and user manuals. Specifically, we are working with several clients to implement XML/DITA as a publishing solution.
The impetus for recommending XML/DITA has been a need to publish Arabic and Hebrew translated documents more easily. While this may appear simple enough, it has required a major change in the mindset of our clients — and it has resulted in a significant reduction of time and costs.
Our approach to introducing XML/DITA has been a gradual one with some key clients. We have counseled them on adapting XML/DITA, but have done so carefully so as to jump over barriers.
Incidentally, the hype around XML/DITA tends to be on reusing translated materials, rather than on the benefits to the authoring teams. I will address the impact on the translator as well, but first let me explain why we encourage XML/DITA for publishing.
Translated User Documentation: Tenfold Decrease in Production Time
Let me walk you through the implementation at a major international manufacturer of laptops. The user manuals for the company's laptops need to be produced in dozens of languages. In many cases, the user manual is first produced in China by the Chinese arm of the company and then translated into the other languages.
While the client recognized the importance of translating and localizing the content, it also was looking for ways to streamline the process. In partnering with the client, we knew that any efficiencies we could implement would save time and, ultimately, reduce costs.
Adobe FrameMaker at the Heart of the Change
Until now, the user documents for this company were authored and published using unstructured Adobe FrameMaker 7.0. To overcome the issue in the past, we used Microsoft Word to publish Arabic and Hebrew. This is obviously an additional cost in terms of time and money, especially in maintaining duplicate copies of the source materials. Our end goal was to get the company to create the Arabic and Hebrew source materials in XML/DITA to greatly reduce time to market.
First we needed to work with the client to upgrade to Adobe FrameMaker 9.0, which, as a structured application, has much better support for XML/DITA. Upgrading to 9.0 eased the transition to XML/DITA because the documentation team was already comfortable with FrameMaker — the familiarity with the user interface definitely lowered the resistance to change. Meanwhile, we also introduced AntennaHouse to publish hard copy and online PDFs across all languages, including Arabic and Hebrew.
The introduction of FrameMaker 9.0 and the creation of XML/DITA files have reduced the DTP cost of Arabic and Hebrew user manuals tenfold. The work for this client has convinced us to counsel other clients on the value of XML/DITA. While this work was conducted on printed user documentation, the same can be said for website or online user information in multiple languages.
Gradual Change
As suggested in the case above, the key is often to take baby steps with management, developers and technical writers in order to eventually run with major change. In that example, we introduced XML/DITA through FrameMaker 9.0 because the authors were already comfortable with the user interface.
Another tactic we use is to not introduce content management systems in XML/DITA. There is not yet sufficient ROI for our clients in doing so. So we continue to work with the Windows "content management systems."
Yet another gradualist tactic has been to keep the current, non-DITA , document structures for the time being. In the case of the laptop manufacturer, the plan is to introduce the basic Information Types (Concept, Task, Reference) and other DITA elements once the technical authors are comfortable working in a structured environment.
Switching to XML/DITA for Translation: For Reuse, or for Better Quality?
Moving on to translation, as this is one of the advantages of XML/DITA often touted, one of the main reasons companies switch to XML/DITA is for reuse of content. In reality, we have not seen much difference in the amount of reuse we are getting. We are already getting high levels of reuse using WorldServer, even with unstructured content.
In the short term, we did anticipate some loss of leveraging in making the transition from MIF to XML/DITA, and we were hoping we would be able to leverage more than 80 percent of previous translations. In the end, we were able to provide clients between 91 and 94 percent leveraging (depending on the language).
From a translation point of view, the change from translating MIF files to XML/DITA files has been fairly seamless; however, the ability to produce PDFs on demand has meant translators can request and get multiple draft PDF versions of their translations prior to seeing final drafts. This we believe has had a positive impact on the level of quality of translations.
The Real Benefit: Greater Flexibility and Creativity for Technical Teams
Ultimately, the changes seen by the translators have been fairly minimal. However, the technical authors have had to adjust much more. It is interesting to observe the technical authors embracing the switch-over and proactively incorporating DITA structures.
What seems to be happening is that once technical authors are freed from the constraint of how the information should be presented, they have more time to consider what it is they want to communicate and how. This in turn is leading to questions being asked, such as why the same information is being created and recreated by different teams. For example, why do FAQs repeat much of the information that is already in the user manuals?
These teams are now starting to work with each other in order to eliminate duplication of effort and work out the most effective ways of communicating information to end users — ultimately, the most important aspect of their jobs. So on one hand, the teams are coordinating their authoring efforts, thereby eliminating duplication of effort — but they are also disseminating that information more widely than before.
For example, we are seeing information that was previously just published in PDF (possibly in print and online form) is now also being published in the form of FAQs and wikis. Creating separate documents for mobile devices in addition to the traditional Web is also possible.
When we started counseling on the switch to XML/DITA, we wanted to address a localization specific issue; in the end, however, it led our clients to view documentation in a completely new way.
From a localization point of view, the change to XML/DITA has been a success. We no longer maintain duplicate sets of source materials, and the cost of producing Arabic and Hebrew translations has plummeted, bringing these two languages into line with the cost and time it takes to produce other languages.
---
Ian Henderson
is CEO of
Rubric
, a Scotland-based language service provider and a member company of the not-for-profit international
Globalization and Localization Association
(GALA), which provides non-biased information on the localization and translation industry.