If your business does not provide customers with self-service options, you might be encouraging potential customers to go elsewhere.
According to the 2020 NICE inContact Customer Experience (CX) Transformation Benchmark, Consumer Wave, eight in 10 consumers are more willing to do business with companies that offer self-service options. Yet only 61 percent agree that companies are offering easy, convenient self-service.
NICE inContact last month announced a new education series and resources to help companies apply self-service best practices using smarter artificial intelligence technology to meet consumer demand for faster, convenient experiences.
This compilation of best-practice guides and a series of virtual events brings together the latest research and expertise from NICE inContact and industry leaders to uncover ways to improve customer satisfaction and lower the cost to serve with the right blend of smarter self-service and agent-assist options across the customer journey.
When rating self-service channels, however, only one-third of consumers are highly satisfied. So your best business practice needs to ensure a self-service process that your customers find above-average or better.
This annual study surveyed more than 2,500 consumers across the United States, Canada, the United Kingdom, and Australia, and identified opportunities for companies to improve the self-service experience.
It revealed that in addition to self-service opportunities, deployment of artificial intelligence and chatbots continues to experience significant growth, with 67 percent of consumers using AI for customer service — up from 46 percent in 2019.
"The sheer amount of transformation experienced by contact centers in the last year is unprecedented," NICE inContact CEO Paul Jarman told CRM Buyer.
"From the varied deployment of chatbots and AI to the shift towards self-service channels — successful customer experience is truly a journey, not a destination. The modern digital experience is fueled by technological advancements in areas like AI."
Key Findings
The report found three major challenges for businesses to fix in order to better serve their customers. One essential theme is the notion that sometimes your customers want to help themselves. So let them.
Consumers have high expectations for seamless omnichannel service. Nearly all (96 percent) consumers expect companies to make it easy without the need to repeat information. Another 95 percent expect companies to direct them to the channel for the quickest resolution. There is little room for errors.
Even more, 94 percent want seamless access to a customer service agent even if they use self-service. Plus, 83 percent say that if they use a chatbot, they expect to switch to chat, text, or phone in the same interaction.
Businesses continue to fall short of this expectation. The majority (68 percent) of consumers say companies are doing a poor job allowing customers to switch seamlessly between methods of communication as demonstrated by the 64 percent of consumers had to repeat information when beginning in self-service and switching to a live agent.
Also, 59 percent had to repeat information even though they were communicating with the same agent when switching channels.
A critical gap still exists in understanding on the business side:
Agent-assisted channels carry an 11-point customer satisfaction gap between business estimates (44 percent) and consumer experience (33 percent);
self-service channels carry a 13-point gap between business estimates (44 percent) and consumer experience (31 percent); and
digital channels carry a 12-point gap between business estimates (45 percent) and consumer experience (33 percent).
Discussing Strategies
Even the most customer-centric businesses can overestimate their performance or miss the broad trends in customer behavior. That is why NICE inContact conducts annual surveys that track the customer experience around the globe. It looks at the perspective of both businesses and consumers.
In recent years, these surveys have documented a dramatic shift in the way businesses interact with consumers, as customers become more comfortable using AI and self-service channels.
The 2020 Customer Experience (CX) Benchmark, Consumer Wave report comes on the heels of a global pandemic, which abruptly ended in-person experiences and changed buying habits perhaps forever.
The results of the latest survey show that the public health crisis has only pushed CX to become more digital, accelerating the need for robust omnichannel capabilities inside contact centers, observed Jarman.
CRM Buyer discussed some related issues in more detail with Paul Jarman.
CRM Buyer: What changed significantly in this year's customer attitudes?
Paul Jarman: As streaming services and same-day deliveries become the norm, customers have grown to expect something similar — seamless and instant — from other services and interactions as well.
In general, the deployment of AI and chatbots continues to grow. While chatbot usage has increased significantly, the strongest emotion that consumers feel related to AI chatbots is frustration (22 percent) and anger (11 percent).
Nevertheless, consumers are reporting greater ease of use with self-service channels, as 47 percent gave "extremely easy" scores in 2020 — up 11 points from 2019. For the first time, the first-contact resolution for self-service (62 percent) channels exceeded the first-contact resolution for agent-assisted (55 percent) in 2020.
What should businesses do in response to the poor ratings for customer satisfaction?
Jarman: There have been some recent improvements in this area, with consumers giving businesses a five-percent better rating than the previous year with allowing customers to switch seamlessly between methods of communication, such as from AI chatbot to voice when trying to resolve a support issue.
Can contact centers help businesses in this regard?
Jarman: Contact centers must innovate faster than ever to keep pace with customer expectations and harness rapid advances in AI. More organizations are moving from legacy on-premises technology and adopting contact center as a service (CCaaS), which provides future-proof access to the latest conversational self-service and behavioral-based real-time agent coaching innovations.
How does AI differ from using other methods in dealing with improvements to customer experience?
Jarman: Depending on its application, the industry in which it is used, and the people who are using it, AI is extremely versatile. Today, contact centers can deploy an AI virtual assistant in their IVR, chat, social, or text interfaces to resolve a large chunk of inbound inquiries.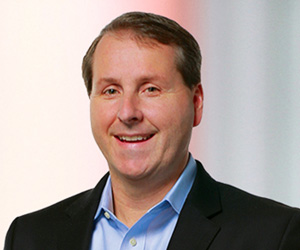 NICE inContact CEO Paul Jarmin
The best conversational AI can improve customer satisfaction, call containment, and first call resolution. Advancements in AI that advise agents at point-of-service on critical behaviors can elevate agent performance on hard-to-train soft skills like active listening.
Unlike traditional "after-the-fact" coaching, this AI innovation instantly scores agent behaviors that influence customer sentiment and guide agents on the most impactful soft-skill actions. These modern tools are not yet widely adopted, so customers are getting disparate experiences from company to company.
What is contributing to the significant growth reported in AI adoption?
Jarman: Businesses are learning that in order to drive customer loyalty, they have to remove any friction for consumers to contact them. More and more, companies are enabling customers to use new digital channels such as text and even Facebook Messenger to reach out about any issue.
Greater accessibility means more interactions, which can lead to longer queues. In most instances, contact centers do not have the bandwidth to handle this customer demand without the help of AI-powered virtual assistants that can shoulder some of the burdens. AI has proven to be a cost-effective solution to surging contact center traffic.
Beyond virtual assistance, AI demand has increased due to the sheer volume of data that contact centers confront every day. When it comes to voice interactions, in-depth analysis can be difficult to do at scale with human managers and quality control specialists.
Contact center AI can measure and compare each voice interaction against benchmarks to provide actionable insights.
What is needed to increase AI deployment?
Jarman: With such a broad range of uses, AI deployment in contact centers can feel a little overwhelming. Like many technological innovations, the value of AI does not immediately resonate with those who control spending and investments.
Customer experience leaders have to demonstrate to the C-suite that AI will drive significant benefits that will not only improve the customer experience but also benefit the operational efficiency of the organization.
What is the most significant task that AI can do better than humans?
Jarman: One thing that AI can do — which humans struggle with — is analyzing large data sets. What might seem a huge undertaking for a human can be extremely light work for a computer.
AI removes the mundane work for contact center agents and managers so that they have more time and energy to focus on more complex customer service issues.
What makes AI so well-rounded in meeting customers' self-service and CX needs?
Jarman: AI can be trained to have emotional intelligence. These models are pre-trained with billions of real-life customer interactions to understand the intricacies of customer engagement that drive satisfaction or upsell opportunities — either in real-time or during coaching and training.
AI can be directly integrated with contact center service agent workstations, providing immediate insight and empowering them to make every customer experience the best one possible. The result is faster response times, a higher first-call-resolution rate, and happier customer service agents who now have the tools to do their job at a higher level.
Artificial Intelligence can change the role of agents and impact processes in ways that create new opportunities for the contact center to help customers, bringing never-thought-of value to the business.