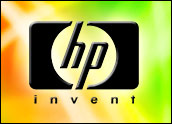 HP, facing difficulties in its desktop and laptops sales, on Monday unveiled two new series in its ProBook notebook computer line for small and medium businesses.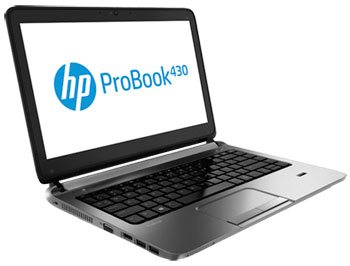 The ProBook 400 series has five laptops with screen sizes ranging from 13.3 to 17.3 inches that are up to 36 percent thinner and 18 percent lighter than previous notebooks. The ProBook 200 series consists of notebooks with 14-inch and 15.6-inch screens that have a range of wireless capabilities.
All of the ProBooks are scheduled to hit the U.S. market this month. Pricing for the ProBook 400 begins at US$500; HP 200 series devices start at $250.
"Their pricing is similar to Dell's Vostro solutions, also designed specifically for SMBs," Charles King, principal at Pund-IT Research, told TechNewsWorld.
HP is "competing on price to regain their lost market share and restore their leadership," said Rob Enderle, principal analyst at the Enderle Group. "They are trying to be the low-cost provider."
HP did not respond to our request for further details.
Details of the New ProBook Lines
Devices in both the ProBook 200 and 400 families will be powered by either Intel or AMD processors..
"Though Skype and webcams are common throughout the consumer world, they're not as commonly used in business as you might expect," King said. "For companies that don't regularly use those tools, offering them as options allows them to save a few bucks."
HP 200 series notebooks will have a durable casing and HP 3D DriveGuard. This feature receives notifications from an accelerometer integrated into a hard drive and protects the drive by automatically parking the read/write heads to reduce the risk of damage when there's an impact.
Users can connect to larger HD displays through the HDMI port, and the 200 Series notebooks have a built-in Altec Lansing speaker.
How Much Is That ProBook in The Window?
There's no disputing the fact that the starting prices for the ProBook 200 and 400 are low.
"These systems appear to be priced near consumer levels yet promise a business experience, allowing them to be favored over products from Asus or Acer, which focus primarily on consumers and have aggressive pricing," Enderle told TechNewsWorld. "They are exceptionally low prices for what they provide, and that may provide the value HP needs to take back some of the market."
The ProBook 400 may be attractive from a feature/price standpoint, but buyers will need to keep a close eye on how they configure systems, as the options will drive up overall costs, said Pund-IT's King. "By almost any measure, the 200 model is a bare-bones machine. From the standpoint of basic, cost-effective computing, HP intends the ProBook to help business customers upgrade their notebook infrastructures as cost-effectively and painlessly as possible."
Whither Win 8 on the ProBook?
HP recommends the ProBook 200 and 400 with Windows 8, probably because "We are just short of what should be a massive laptop replacement cycle, which will likely be triggered by the release of Windows Blue, the service update for Windows 8," Enderle noted. "[HP] are trying to ensure they are well-positioned for this wave.
However, Windows 8 is optimized for touchscreens, King said. Businesses should get Windows 7 instead unless they want to leverage applications or services supported only on Windows 8.