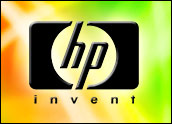 HP on Wednesday announced the Split x2 Windows 8 hybrid laptop-tablet, the second such device in its lineup after the Envy x2, which debuted last year.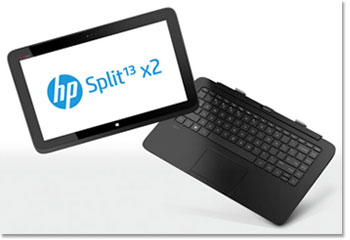 The Split x2 has batteries in the screen and keyboard.
The Split x2 is a detachable PC, meaning that the screen can be removed and used separately as a tablet. HP also announced the Android-based SlateBook x2 on Wednesday.
The screen-cum-tablet half of the Split x2 incorporates the HP ClickPad for gesture and multifinger navigation.
The Split x2 is scheduled for availability in the U.S. in August and is priced at $800.
The Split x2 and SlateBook x2 "join the HP Envy x2 as part of HP's detachable PC portfolio," HP spokesperson Sheila Watson told TechNewsWorld.
"With its price and performance, the Split x2 fits into the high end of the hybrid line, almost on par with Ultrabooks," said Jim McGregor, principal analyst at Tirias Research. "I'm glad they're using full-sized keyboards; nothing's worse than trying to use a small keyboard."
The Split x2's Putative Tech Specs
The Split x2's features include two batteries, one in the keyboard dock and one in the screen/tablet; an HP TrueVision full HD webcam with an integrated digital mike; Beats Audio and dual speakers; a detachable 13.3-inch HD touchscreen, and Intel Core processors.
Whether HP's going to implement an i3 or i5 Intel processor is not yet clear.
The screen is an LED-backlit IPS display with a resolution of 1366 x 768 pixels.
The Split x2 weighs just over 4 lbs.
There is a multiplicity of storage options. The tablet/screen comes with either a 64 GB or a 128 GB solid state drive (SSD). Customers can install a 500 GB hard disk in the base/keyboard. The base also has an SD card slot while the tablet/screen has a microSD card slot.
The Split x2 has one USB 2.0 and one USB 3.0 ports and a combination audio jack as well as an HDMI port.
It supports 802.11ab/b/n+ Bluetooth.
The device can be pre-ordered now off HP's website.
Purchasers can get HP's two-year accidental damage protection coverage with pickup and return service, LoJack, and can tap into HP SmartFriend Services for support. Both options are fee-based.
Joining the Win 8 Hybrid Laptop-Tablet Queue
Several Windows 8 hybrid laptop-tablets are already on the market.
One is HP's Envy x2. Lenovo has the IdeaPad Yoga and ThinkPad Helix; Dell offers the XPS 12; ASUS has the Vivo Tab and Transformer Book; Samsung has the ATIV Smart PC Pro 700T; and then there's the Acer Iconia W510.
So is HP perhaps late to the market? Can it become a player with the Split x2 and other products in the x2 line?
"There really isn't a preferred platform or clear leader in this convertible segment because it's competing with tablets, laptops and Ultrabooks," Tirias Research's McGregor told TechNewsWorld. There's a lot of variety among the products because "there are so many unknown factors, such as which screen size consumers will prefer, how much battery life is really needed and so on, and no one has the resources to create every potential platform combination."
The Split x2 "looks competitive with other solutions in the market, [but] Atom- and ARM-based products will still offer more battery life," McGregor said, pointing out that HP has not discussed the battery life of the Split x2.
The Intel Atom-based HP Envy x2 "is great for a person that favors mobility, and the Split x2 is for someone that prefers to have a powerful processor with full notebook PC performance, and enjoys a larger screen," HP's Watson said.
However, apart from a wide range of products in the hybrid laptop-tablet segment, McGregor said that "it's very difficult to differentiate [HP's offerings]."