HP on Wednesday unveiled its long-awaited webOS tablet as well as two smartphones running the mobile operating system at an event in San Francisco.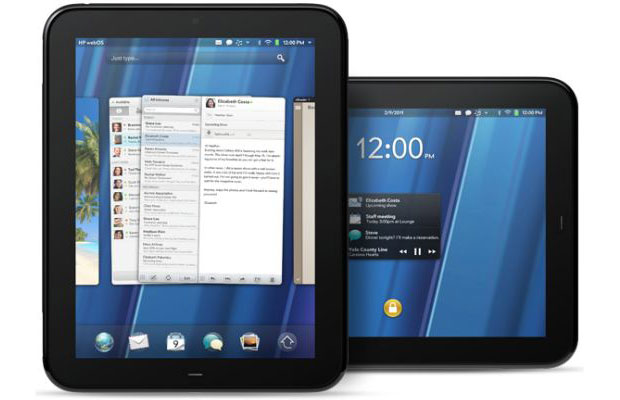 The HP Touchpad
The tablet, called the "TouchPad," will initially be offered as a WiFi-only device, but HP plans to offer 3G and 4G mobile connectivity later.
One of the smartphones, dubbed the "Veer," is for consumers; the other, the Pre 3, is aimed at the enterprise market.
All three devices can sync up using the webOS operating system's Synergy feature.
The HP TouchPad Tablet
"Today, HP's entering the mobile landscape with a breakthrough new product that shows the power of webOS as a mobile platform — the HP webOS TouchPad," Jon Rubinstein, a senior vice president and general manager of HP's Palm Global Business Unit, told the crowd.
The TouchPad has a 9.7-inch screen with a 1,024 by 768 pixel display, a 1.3 MP webcam and comes in two versions — one with 16 GB of storage and the other with 32 GB. It has a gyroscope, an accelerometer, a compass, and runs on a dual-core 1.2 Ghz Qualcomm SnapDragon processor.
It has a front-facing camera for video chat and supports 802.11 b/g/n as well as Bluetooth.
The TouchPad will come bundled with Microsoft QuickOffice, Google Docs, Dropbox and Box.net. It will support virtual private networks, and it will also support video calling through Skype.
The TouchPad will be compatible with HP's wireless printing solutions, Rubinstein said.
In a clear attempt to target the iPad, HP's offering TouchPad users the ability to buy books and newspapers and subscribe to magazines through the tablet. Owners can also buy movies and TV shows, sync music collections and play games with the TouchPad.
HP also introduced a line of TouchPad accessories, including a case that doubles as a stand and a compact wireless keyboard.
The TouchPad supports HTML5 and Adobe Flash Player 10.1 beta. It will be available in summer. Pricing and exact availability will be announced later.
The HP Smartphones
The HP Veer is the size of a credit card, Rubinstein said.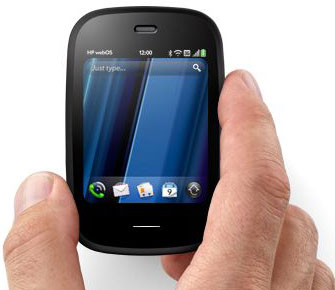 The HP Veer
It has a full slide-out keyboard and a 2.6-inch screen with a gesture area. It has a built-in GPS, full multimedia capabilities and supports HSPA+, which is being touted as a 4G technology by AT&T and T-Mobile.
The HP Veer also supports 802.11b/g and Bluetooth 2.1+EDR.
It has 8GB of storage and uses the Qualcomm Snapdragon 7280 800MHz processor.
The HP Veer can act as a hotspot for up to five devices, Rubinstein said.
It will be available in early spring.
The Pre 3 has a 3.6-inch screen with a 480 x 800 WVGA display and a gesture area. It uses a Qualcomm 1.5GHz processor.
It has a vertical slide-out QWERTY keyboard with backlight and comes in two versions, one with 8GB of storage and the other with 16GB of storage.
The Pre supports 802.11g/b/n with WPA, WPA2, WEP and 802.1x authentication. It has an integrated GPS, and supports Bluetooth 2.1 +ADR with A2DP stereo Bluetooth support.
Like the Veer, the Pre 3 can act as a WiFi hotspot for up to five devices. It has a 5MP autofocus camera with LED flash and a rear-facing autofocus camera with flash and an HD camcorder; it also has a front-facing VGA fixed focus camera for live video calling.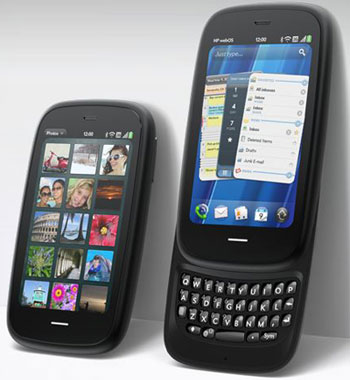 The HP Pre3
The Pre 3 supports IM, SMS and MMS; email including EAS for access to corporate Microsoft Exchange servers; and it has a USB mass storage mode so owners can transfer files between it and their desktops. It will support QuickOffice Connect Mobile Suite.
It will be available this summer.
"HP's trying to cover the high and low ends of the smartphone market with these phones," Maribel Lopez, founder and principal analyst at Lopez Research, told TechNewsWorld.
Other Benefits of webOS
TouchPad will let owners print to HP wireless printers through webOS, Rubinstein said.
"I've been waiting for someone to extend mobility to other platforms," Lopez told TechNewsWorld. "I thought the notion of HP's making a run at the next-generation operating system was really interesting."