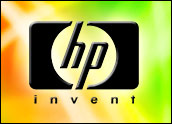 HP will release the TouchPad in select markets Friday, putting the webOS mobile operating system the company acquired when it purchased Palm into an HP-branded tablet.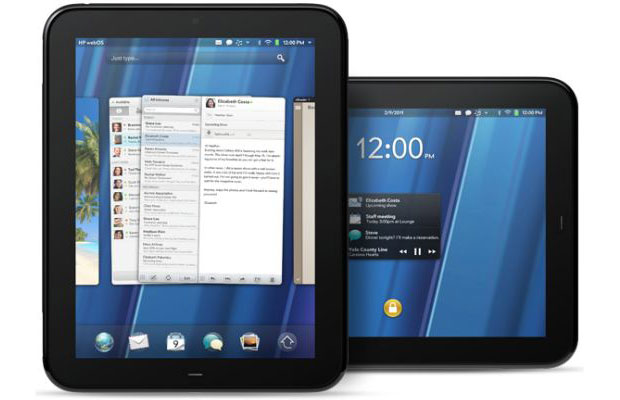 The HP TouchPad
"WebOS is a very solid operating system that's very competitive with both iOS and the Android offerings," Tom Mainelli, a research manager at IDC, told TechNewsWorld.
The TouchPad has a 9.7-inch LED backlit glossy multitouch screen. It weighs about 1.6 pounds and measures 9.45 by 7.48 by 0.54 inches.
It has a 1.2GHz Qualcomm Snapdragon dual-core APQ8060 processor and comes with Qualcomm Andreno 220 core graphics capability.
The device comes with HP's Beats Audio, though owners will have to purchase Beats Headphones separately. It also has an integrated webcam and a digital microphone.
HP is releasing the WiFi version Friday; a 3G version will be made available later.
However, some early testers have already registered their critiques.
"Where I do think the tablet's a little behind is on the hardware itself," Mainelli added. "It's thicker and weighs more than the iPad 2, and it would've been much more competitive with the firs-generation iPad."
The TouchPad's Tech Specs
The TouchPad comes in a glossy black finish. It supports WiFi 802.11a/b/g/n with various security protocols and has a combination integrated wireless LAN and Bluetooth.
The XGA screen has a resolution of 1024 x 768 pixels and uses IPS wide viewing-angle technology. It is specially coated for easier cleaning and abrasion resistance.
IPS, or In Plane Switching, panels are often considered the best overall LCD technology for image quality, color accuracy and viewing angles.
The TouchPad has a front-facing 1.3MP camera and a digital microphone. It has a lithium-ion battery, a light sensor, an accelerometer, a compass and a gyroscope.
The device supports Microsoft Exchange email and POP3/IMAP. It comes integrated with instant messaging, SMS and multimedia messaging capabilities.
It's priced at $500 for the 16GB version and $600 for the 32GB version.
The Apps Have It
Tablets live or die by the number of apps available for them, and here is where the TouchPad might run into trouble.
HP has reportedly said that it will have at least 300 TouchPad apps in its App Catalog when the tablet is launched, but it seems to be moving at a glacial pace.
It released the webOS 3.0 SDK beta in its early access program March 31. On June 2, HP urged devs to begin submitting webOS apps.
Whether or not that's enough of a lead time for devs to create enough webOS apps to challenge Android, let alone Apple, remains to be seen.
"Early access by developers to TouchPad will determine how quickly basic applications will emerge," Jeff Orr, a senior practice director at ABI Research, told TechNewsWorld.
"Custom, innovative applications will have a longer development cycle," Orr added.
Android Honeycomb, which was tailored for tablets, reportedly has only about 100 apps made specifically for that version of the OS since Google rolled out the Honeycomb app section of the Android Marketplace in February.
Apple claims to have tens of thousands of iPad apps in its App Store.
"WebOS does have some apps," IDC's Mainelli said, adding that he doesn't know just how many.
Further, there's the question of whether webOS apps will be able to break new ground.
"What will the unique apps for TouchPad be compared to the other media tablets?" ABI's Orr wondered.
Possible Solutions to the Apps Problem
HP plans to roll out webOS on PCs in the future, and "that could exponentially increase their installed base, but whether or not people will develop webOS applications with an eye towards running them on PCs as well as tablets and smartphones remains to be seen," Mainelli opined.
HP is using webOS across both media tablets and smartphones, a strategy ABI's Orr called "interesting."
However, the success of this approach depends on consumers buying both types of devices from HP, Orr pointed out.
"This could be limiting for market growth," Orr warned.
HP did not respond to requests for further comment by press time.