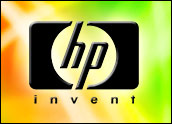 HP has delayed the launch of its Android tablet device, All Things Digital reported on Thursday.
The tablet had been scheduled for release at the end of the year.
It's believed HP is pushing back work on the Android device in order to focus on a tablet running webOS, the operating system it acquired when it purchased Palm earlier this year.
Slapping at the Slate
This could be the second tablet HP has backed away from this year. Back in January, Microsoft CEO Steve Ballmer demonstrated the HP Slate, a tablet PC running Windows 7, at the Consumer Electronics Show in Las Vegas.
HP even put up videos of the Slate Windows 7 tablet on YouTube.
However, in late April, TechCrunch said HP had killed the Windows 7 tablet project.
That was around the time HP began the process of purchasing Palm for about $1.2 billion. Announcing the deal, Todd Bradley, executive vice president of HP's personal system group, said Palm's technology, combined with HP's scale and financial strength would accelerate the company's strategy in the mobile connected market.
This market ranges from smartphones to netbooks, tablets and laptops, and incorporates the cloud.
Apart from that statement, HP has been tight-lipped about its plans for webOS.
"I really don't know what HP is doing with the webOS," Jim McGregor, chief technology strategist at In-Stat, told TechNewsWorld. "It wouldn't talk to me about its strategy with that platform. There are rumors floating about that it's thinking of bringing back the Slate now."
Death of a Tablet?
"I think HP killed the Android tablet in favor of its coming Palm device, much like it killed the Windows tablet," Rob Enderle, principal analyst at the Enderle Group, told TechNewsWorld.
"Supposedly, HP didn't like the performance of the Windows 7 tablet or Microsoft's refusal to allow it to use Windows Phone 7 for a tablet," Enderle said about the Slate's demise.
"HP didn't like the lack of support from Google for a tablet or Google's tendency to blindside partners with changes like the ChromeOS, so it paid a ton of money to go with Palm," he added.
Stand and Deliver
If HP is indeed going all-in with a webOS tablet, it has a hard row to hoe — Palm's OS has relatively few third-party mobile apps, and HP may have a problem getting developers to create more.
"Apps are the most important thing for mobile devices — they're changing the Internet, changing what we do with the Internet, and changing the structure of the Internet," In-Stat's McGregor said.
"Obviously HP bought Palm for the webOS, but I don't think that's a good move because it's going against market forces, and that's not a good thing to do," McGregor pointed out. "Apple dominates the mobile apps market, and Android is steamrolling everyone right now," he added.
"This isn't an area of strength for HP, and Palm lost a lot of its developers when the Pre failed to take off," Enderle pointed out. "HP has two big challenges — getting developers to develop for a device that has no installed base at the moment, and getting back or replacing Palm developers who have been successfully recruited by Google and Apple."
The webOS may not help HP to make headway in the highly competitive tablet market, which is dominated by the iPad and for which Android-based tablets from lots of companies are on the way.
It's All About Who You Know
HP could use its distribution and link with printers to get a foothold in the tablet market, Ben Reitzes, an analyst at Barclays Capital, wrote in a note to investors July 7.
However, it might have a problem here because it lost David Roman, whom Enderle describes as "one of the strongest marketing executives in the industry" to Lenovo in March. Roman was HP's global vice president of marketing and communications.
Still, HP is huge, and that size may be of help.
"HP as a corporation has resources that Apple can't match, and if it were to make marketing this webOS a corporate effort with the entire company behind it, its chances would be vastly better," Enderle remarked.
"Take the Compaq merger — the odds were against it, suggesting that sometimes HP can do the near impossible," Enderle opined.