HP has announced a spring product rollout that includes 14 notebooks powered by AMD. The PCs span all user categories from enterprise to consumer.
Although Intel does have a presence, AMD is the star of the show. This is "the largest single introduction of HP and AMD notebooks on one day," said Mike Hockey, spokesperson for HP business notebooks, HP personal systems group.
The new laptops use AMD's Vision and Vision Pro technology. The Vision Pro technology features the AMD Phenom II, AMD Turion II, AMD Athlon and AMD V-Series chips.
The new laptops incorporating AMD Phenom II Dual-Core 620 processors are 69 percent faster than HP notebooks with previous-generation AMD GPUs, according to HP.
Consumer Lines
The displays on the Envy 14, which starts at US$999 and will be available June 27, are "75 percent brighter than any notebook in its class," claimed Barry Ferris, product marketing manager with HP's personal systems group.
The Envy 17 is due out May 26 with a starting price of $1,399.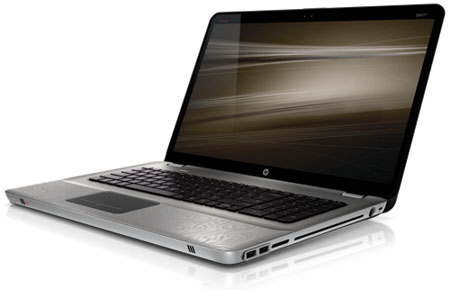 HP Envy 17″
The HP Mini 210 (starting at $354.99) and HP Mini 110 (starting at $279.99) arrive on June 15.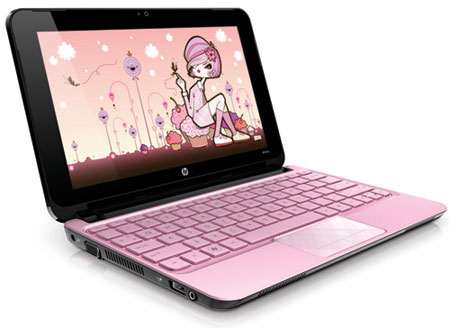 HP Mini 210
Despite the heavy reliance on AMD in the latest round of notebooks, Intel wasn't absent. HP announced four new Pavilions (the dm4, dv5, dv6 and dv7) that offer a choice of Intel or AMD processors.
HP targeted audio improvements in the Pavilion line, noted Giovanni Sena, also a product marketing manager for HP's personal systems group. The Pavilion units pair Altec Lansing speakers with Dolby advanced sound.
HP also updated its consumer line of Envy, Mini and Pavilion notebooks with an emphasis on its MUSE (materials, usability, sensory appeal and experiences) design. Customers can choose from 15 wallpaper backgrounds, including those by artists such as Julie West.
"We used MUSE as the rally cry to take that to a new direction," said Stacy Wolff, director of notebook design, HP personal systems group.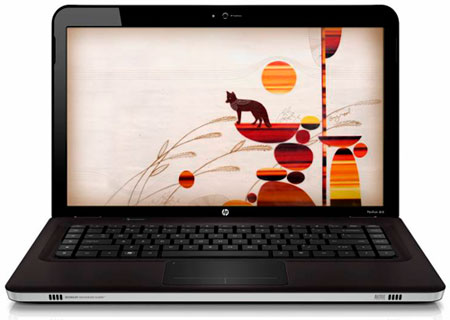 HP Pavilion dv6
Enterprise Offerings
Among the nine units unveiled for enterprise users are the ProBook 14-inch 6455b and 15.6-inch 6555b, which feature Intel's vPro technology. vPro allows IT users to remotely diagnose notebooks when they're powered off.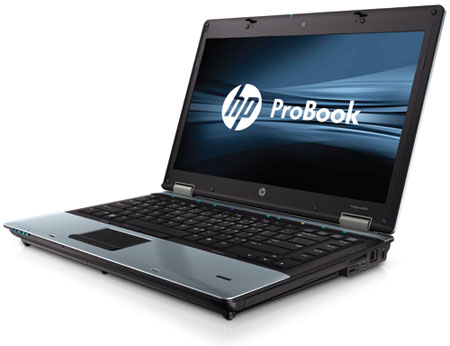 HP ProBook 6450b
The ProBook 14-inch 6450b and 15.6-inch 6550b feature Intel Core i3, i5 and i7 CPUs. ProBook models also come with a choice of integrated Intel or discrete AMD graphics.
The HP 425 and 625 Notebook PCs are the budget offerings in the bunch. Wireless is optional on these machines.
Meanwhile, the ProBook 425 and 625 come with a drain system in the keyboard to protect against spills.
Monopoly Pieces?
The heavy inclusion of AMD processors in the latest batch of products may be a result of past legal spats between AMD and Intel regarding Intel's monopolistic practices, noted Frank Gillett, vice president and principal analyst for Forrester Research.
"There was a lawsuit by AMD and separate investigations by the government about what Intel may or may not have been doing to decrease competition for CPUs," Gillett told TechNewsWorld. "Intel settled a lawsuit earlier this year and agreed to new standards of behaviors, and this is the first set of product announcements we've seen out of HP since then."
This release of HP products is important due to its emphasis on discrete ATI Mobility Radeon graphics, Gillett said. Boosting the ability to handle and share video means "more effort and more cost," but "clearly, they believe more customers are interested in that."
"It's also telling that their emphasis was on battery life — that the competition was less about the performance of the CPU and more about the battery life of the system," Gillett said. The Mini 110 offers a battery life of 8 hours with an integrated six-cell battery, while the Pavilion dm3 yields a battery life of 7 hours.