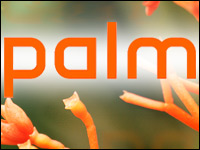 HP on Tuesday announced the Palm Pre 2 and webOS 2.0, the next version of the mobile operating system that debuted with the original Palm Pre in 2009.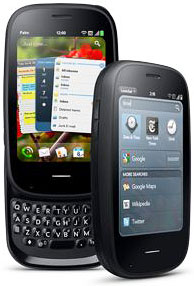 The Palm Pre 2
The new hardware and software incorporate incremental improvements.
"This is HP trying to get back into the smartphone market," Rob Enderle, principal analyst at the Enderle Group, told TechNewsWorld. "This is why HP acquired Palm."
However, can HP make a dent in a market so heavily dominated by Research In Motion, Android and Apple, where competition is so cut-throat?
That issue remains in doubt.
"Great, Palm's out there, but it's now about a year and a half after the first version of webOS came out," Ramon Llamas, a senior research analyst at IDC, remarked to TechNewsWorld. "What does it do? And how's it better than iOS and Android?"
HP has announced that it will launch the Palm Pre 2 in France on Friday, and it will unveil it on Verizon Wireless' network in the United States soon. However, Palm spokesperson Alex Hunter declined to be more specific.
About the Palm Pre 2
The Palm Pre 2 will be available in black and will run the webOS platform. It will have a 3.1-inch multitouch screen with a 24-bit 320-by-480 HVGA display, built-in GPS, integrated instant messaging, SMS and multimedia messaging service, a 5MP camera with LED flash, geotagging and video capture.
It also supports POP3/IMAP email systems.
The Pre 2 will have an accelerometer and sensors for ambient light and proximity. It will support various audio and video formats. It will also offer WiFi and Bluetooth connectivity and can serve as a WiFi hotspot for up to five devices.
The Pre 2 will have 16 GB of memory and support USB mass storage. It has a charger-cum-microUSB connector. It offers up to five hours' talk time and 350 hours' standby time.
Weight is 5.1 ounces; and the Pre 2 measures 2.35 inches by about 4 inches by just over half an inch. The Pre 2 has a glass screen. It's available only in black.
For corporate users, the Pre 2 supports Microsoft Exchange email with Microsoft Direct Push Technology.
The Palm Pre 2 also has a slide-out physical QWERTY keyboard.
"The new Palm Pre 2 does address one of the areas the Pre struggled with — the keyboard," IDC's Llamas said. "The keys are better spaced out, they're better shaped. But is it going to bring droves of people to it?"
Looking at webOS 2.0
Palm has introduced several new features in webOS 2.0, some of which will be available as over-the-air software updates.
One new feature is Stacks. This automatically groups related u201ccardsu201d together and stacks them for easier navigation. Another is HP Synergy, a feature that lets developers plug in new messaging contacts and calendar application sources to let users personalize their webOS user interface.
Further, webOS 2.0 supports Flash Player 10.1 beta. It has a unified messaging app that manages Yahoo IMs and buddies. Facebook 2.0, available in the webOS 2.0 app catalog, will support Facebook instant messaging and status updates.
Verizon Wireless customers will be able to use Skype Mobile on Palm Pre 2 through webOS 2.0 for calls and messaging.
Another new webOS 2.0 feature, QuickOffice Connect Mobile Suite, supports viewing Microsoft documents and integrates with Google Docs and Dropbox. It also supports IPsec and Cisco AnyConnect mobile optimized virtual private networks.
As apps are the lifeblood of smartphones, HP is trying to lure app devs by offering them unlocked UMTS versions of the Pre 2 that they can use to build webOS apps and services.
"Many of the features in webOS 2.0 have developers in mind," Palm's Hunter said. "In addition to Exhibition, Just Type and Synergy APIs, webOS 2.0 adds Node.JS, enabling developers to create services in JavaScript. They also can now use the webOS Plug-In Development Kit to combine C or C++ with Web technologies in a single step."
HP Throws Down
HP released webOS 2.0 ahead of schedule, having said in September that it would make the OS available by the end of the year.
Will this new release of the OS be able to take on Android and Apple's iOS?
"There's a lot of things going on in webOS 2.0, but it's all incremental stuff; you're not seeing anything huge," IDC's Llamas pointed out. "I think there are some things that users would find nice to have, but I don't see anything truly groundbreaking," he added.
"Until somebody comes up with something very different, it looks like it'll be Apple and Android," Maribel Lopez, founder of and principal analyst at Lopez Research, told TechNewsWorld. "But it's important that HP get out there with Palm so people don't forget about it," she added.
"This is a market HP's serious about," Enderle remarked. "It thinks it should be in the smartphone market but it's never really been a player here in the U.S., and they're lusting after it."
Still, Android and iOS are overwhelmingly dominant, and are now challenging RIM, so is HP just scrabbling for hope?
Perhaps HP's taking the long-term view. "It takes about a year to launch a new product," Enderle said. "What you're seeing right now is whatever was in process when HP acquired Palm. I'm not expecting a lot out of this product now. HP should have new products released regularly, but it will have to codesign them with Palm, which lost its key designers," he suggested.